With the world focused on climate change, more are emphasising leading lives that are 'sustainable' and 'eco-friendly'. And more importantly, as a homeowner, what can you do to help?
While committing to the lifestyle requires dedication and effort, start small. You can make a change, step by step, with these 13 good habits! They will do you and the Earth a huge favour in the long run.
---
1. Have A Recycling Corner At Home
Make a conscious effort to recycle by creating a recycling bin corner at home. Such a simple step can help to kickstart the simple habit of sorting out household waste. This step is important as any contaminated recyclables will be put in the trash subsequently and sent to the Semakau landfills, creating a toxic linear process.
Note: Always remember to rinse out any leftover bits of food or liquid before putting them into the blue bins.
What can be recycled:
Paper (e.g. egg tray, brochures, drink packet. For cardboard boxes, flatten them when recycling them.)
Plastics (e.g. detergent/shampoo bottles, plastic packaging)
Metal (e.g. biscuit tins, drink cans)
Glass (e.g, jam and spread bottle, condiment bottles)
Still unsure of what can be recycled? Refer to NEA's full list of recyclables and non-recyclables here.
Have you ever noticed a small numeral symbol on your plastic bottles? These symbols are known as Plastic Identification Codes (PIC) and they are meant to help facilitate the recycling process. Get to know which plastics are safe for reuse and recycling below!
Also check out on StyleMag: A Complete Guide To Plastic Identification Codes
---
2. Save & Reuse Water At Home
In your daily life, water can be easily taken for granted. One of the ways to live a sustainable lifestyle is by practising reusing. Water collected from washing rice can be used to water plants. After the second rinse, it can also be used to wash vegetables.
Fun fact: Research done by BioTech Connection has proven that rice water can help with hair growth. Some has said that rice water is good for washing face too!
One of the best ways to reduce water usage is to turn off the faucet when you're brushing your teeth. If you need to rinse your mouth, opt for a reusable cup instead of a disposable one.
---
3. Eliminate Single-use Plastics
Replace disposable single-use plastics and non-recyclable styrofoam takeaway boxes with reusable lunch containers. For example, pack your meal in lunch boxes, a bring-your-own mug and reusable straw when you take away drinks.
Did you know that some cafes such as Starbucks will give you a discount on your drinks if you bring your mug or tumbler? All the more reason you should switch to your own mugs!
Embark on a sustainable lifestyle with our range of eco-friendly household essentials here,
---
4. Swap Grocery Plastic Bags For Reusable Bags
Nowadays, local supermarkets charge 10 to 25 cents per plastic bag. Swap these plastic bags out for a reusable grocery bag instead – it holds more items and doesn't break easily. It's also one of the best and easiest ways to reduce the use of plastics.
Most people often forget to bring their grocery bags along. To curb this problem, hang or place the grocery bags by the door so you remember to grab them before heading out to the supermarket.
However, many homeowners use these grocery bags as a dustbin liner; without these bags, how can you properly dispose of the waste? A solution is to separate the wet and dry waste, putting the latter in a composting bin.
Alternatively, try making your dustbin liner with newspapers! Watch our tutorial below:
---
5. Repurpose Food Past The Expiry Date
The logical thing to do after seeing a food product that's past its expiry date is to throw it away, but did you know that the 'Best By' label is just a guideline for when you'll enjoy it in its prime?
Business Insider explains that these two words refer more to food quality (flavour and texture) for a store, rather than food safety. As such, this label is one of the causes of food waste. To differentiate, NTUC Fairprice states that it is the 'Use By' label that is for food safety.
Here are a few ways to avoid piling on the extra waste that harms the environment.
Do regular checks on the 'Use By' dates on your food, and make meals with the items that are approaching expiration. Always remember the "first in, first out" rule!
Fridge storage tip: Utilise clear fridge organizers and food containers to keep yourself reminded of what you have inside!
Store your foods in the fridge and freezer appropriately, to help them last longer.
Shop our collection of Fridge Organizers here.
---
6. Buy Food In Bulks To Reduce Plastic Packaging
For most households, plastic waste mainly comes from the kitchen – the plastic food wrappers, packages and containers. In Singapore, only 4% of our plastic waste is recycled and the others are disposed of. To reduce plastic packaging, consider purchasing groceries from a bulk store instead.
Essentially, a bulk store is a zero-waste grocery store that doesn't provide packaging. All your grocery items such as nuts, grains, seeds, flour and more are kept in big containers for you to scoop out as needed. Remember to bring your own food containers – this helps to save on plastic packaging!
Also check out on StyleMag: A Guide To Decanting & Storing Pantry Dry Food
---
7. Be Mindful Of Your Electrical Consumption & Waste
Go for greener electricity
If you're conscious about carbon emissions, opt for a green electricity plan. In Singapore's context, electricity retailers (e.g. iSwitch, Sunseap, Geneco) that offer eco-friendly electricity plans focus on solar and/or carbon-neutral electricity.
While it is more expensive to opt for a green electricity plan, you can start small with energy-efficient fluorescent light bulbs that use 25-80% less energy, and can last 3 to 25 times longer. Switch to an energy and water-efficient fridge, washing machine, and air-cons.
Donate or recycle your e-waste
If you have used electronics (e.g laptops, phones, home appliances) that are still in usable condition, donate them to these charity organisations here and have those in need benefit from them.
For unwanted e-waste, recycle them at e-waste collection points here. With recycled materials, they can be used to make new products, reducing the need to mine raw materials from the Earth.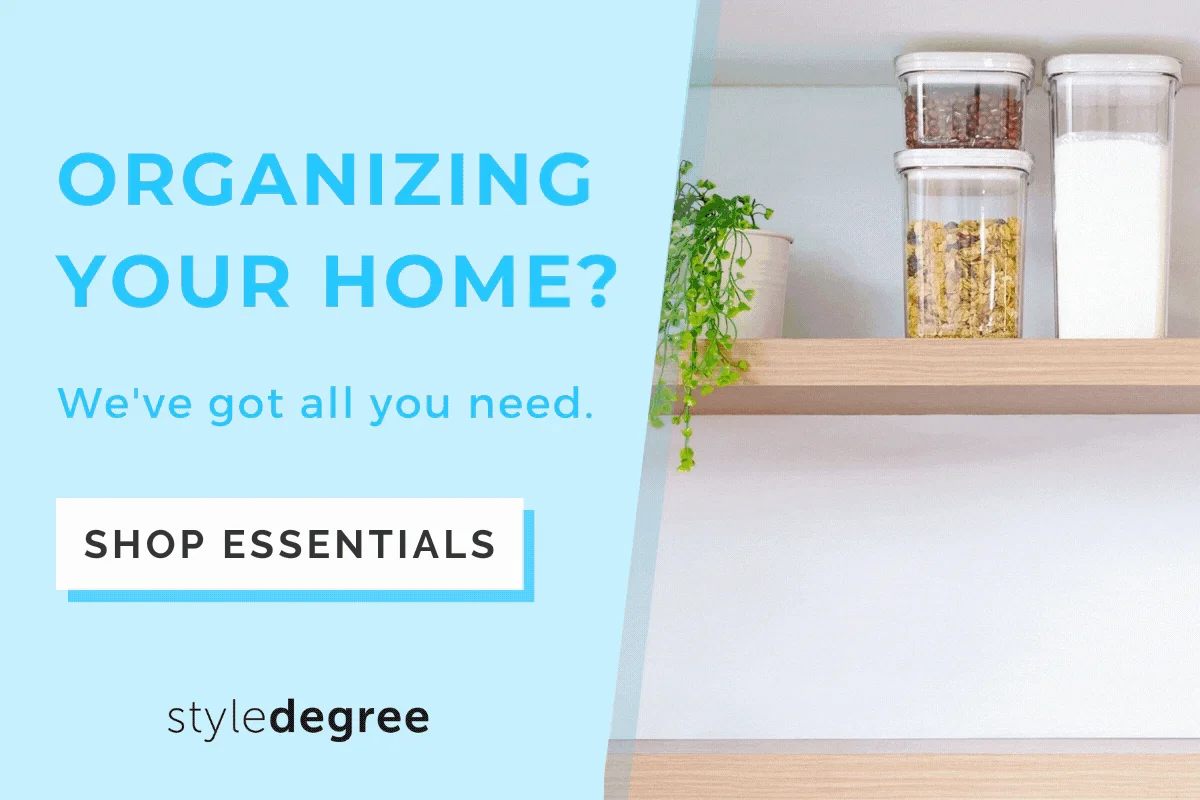 ---
8. Eco-friendly Laundry Routine
Choose an eco-friendly laundry detergent that is usually made from plant-based ingredients to produce less toxic wastewater. Do away with fabric softeners as they often contain harmful chemicals to the environment.
To reduce energy consumption, you can use cold water instead of hot water when doing the laundry. Additionally, washing on full load will reduce water usage. If you want to go all out, consider hand-washing your garments and air-dry them instead of using the washer and dryer!
Tip: The best time to hang your laundry out to dry is 9 am to 4 pm when the sun is brightest. The heat from the sun will also help to kill any bacteria and disinfect your clothes!
---
9. Shopping For The Environment
Did you know that the fashion industry is one of the most polluting, and accounts for 1/10th of the world's carbon footprint? Clothes manufacturing causes a deep impact across the agricultural and industrial sectors. Fashion trends generate lots of non-recyclable waste from the industry.
For clothes that you no longer wear, go ahead and donate or recycle them! Otherwise, you can purchase second-hand clothes from thrift shops.
Also check out on StyleMag; 2020 Ultimate List Of Places To Donate Your Old Clothes & Items in Singapore
This also applies to furniture or any other items you might want – before purchasing, check out online marketplaces such as Carousell or Facebook marketplace for good deals. Not only are you saving money, but you're also helping to conserve the environment!
---
10. Go For Sustainable Furniture
Sustainable and eco-friendly furniture is often made from recycled or repurposed materials to reduce waste. The finishes used on sustainable furniture are safer, thus they don't release off-gas or low VOC fumes which often contributes to the "new furniture smell".
If you're looking for beautiful, multifunctional, and eco-friendly furniture that helps with home organization, check out our Gaia collection! All the products in this line are made from bamboo that is approved by the Forest Stewardship Council (FSC). Known for its strength and durability, bamboo is one of the most eco-friendly and sustainable materials out there.
It's also good to switch your daily-use items such as lunch boxes or cooking utensils to ones that are made of sustainable material.
Check out our range of Environmentally Friendly home essentials!
---
11. Urban Gardening For Reducing Carbon Footprint
As the carbon footprint created over time causes climate change that heats the Earth, urban greenery can help reverse the effects. NParks mentions the eco-friendly benefits of urban green spaces, such as helping with energy consumption and providing insulation to noise.
Don't let the high-rise arrangement of the buildings deter you from joining the urban farming movement. Currently, urban gardens exist in the form of community gardens for HDB green thumbs to contribute to, corridor plants that need suitable conditions, and even in-door planting systems.
If you're not up for farming with others, you can always start a garden at home! You can start small with herbs such as parsley, curry leaves and ginger – put them out in full sun and water them lightly every day.
Growing your own herbs help to omit the need for plastic packaging and it also reduces food waste. Additionally, they help to regulate the indoor temperature through the moisture they release into the air.
---
12. Eat Ethically & Reduce Toxic Emissions
Home-grown produce can lower carbon emissions by reducing the distance needed for travelling, unlike foreign-imported foods.
Additionally, you can try reducing your meat intake. The digestive processes of farm animals are the cause of methane emissions, a greenhouse gas that traps heat in the atmosphere.
With the globe's increasing demand for meat, the amount of land used has caused drastic changes to the landscape, as well as damaged natural habitats. By opting for a diet that has less or omits meat, it'll make a difference to the environment.
---
13. Environmental Education From A Young Age
It's important to start educating your little ones on the importance of our environment from a young age. Apart from explaining to them about the environment or letting them read a book, try bringing them outside.
You can conduct mini activities such as identifying the different plants or collecting fallen leaves and pasting them in a scrapbook. It's a great way for your kids to interact with nature while simultaneously learning about them.
Through these activities, your kids will come to the significance of our environment and how their actions and decisions will affect it. As they grow up, they'll be more mindful of their actions and purchases to ensure that our world remains healthy and sustainable.
---
As busy homeowners, it can be tough to adopt these eco-friendly practices into your daily life. As change takes time, it's good to start forming these habits early.
If you've adopted any of these into your lifestyle, let us know in the comments!