Do you ever feel like you have too little space, but too much stuff at home?
Storage boxes are a practical solution to clean up all the extra clutter lying around. However, they come in a variety of sizes and materials, which means you have to find the perfect boxes for your safekeeping needs.
Here's a step by step guide to choosing your organizing and storage companions.
---
1. Consider The Storage Box's Purpose In Your Home
Before you set out to buy your storage bins, you need to think about what you will be using the storage bin for in your home. Different spaces will have different needs, and that is why 'one type fits all' won't work.
Knowing this, ask yourself these questions:
How much do I need to store?
Do I have enough free space in my home?
Firstly, you will need to do a check on the amount you need to store. Take out and line up your items, so you can get a good idea of how much you should keep in your storage box. If you find that you have an excess, purge your extra clutter to the amount you truly need to store.
Also check out on StyleMag: 5 Home Decluttering & Organizing Methods To Inspire You
---
2. Look Out For Storage Box Features
Keep in mind that you may need what's stored inside in the long run. In this case, you need to look out for features in storage boxes that can accommodate your essentials, keeping them well but also allowing easy accessibility.
Handles
One key feature which allows that is handles. The placement of handles on your storage box should depend on where you want to keep it.
If you're going for a raised shelf, the handles should be in a spot that is visible and easy to reach for bringing down.
If your storage box is put in a lower section, make sure the handles are fit for carrying around.
Wheels
Wheels attached to the base of the storage box ensures better portability. The container becomes more mobile, and can slide out and in from deeper cabinets for easier reaching. For bigger containers, you can also push them around the floor space, instead of carrying them. This lessens the chances of straining your body.
Dividers
Dividers within storage boxes are best suited for items that get easily mixed up, such as stationery and paperwork. They create segregated spaces for specific items, while keeping them together too. This is suitable for both the home and office, and will give you better peace of mind with a neater, less cluttered workspace.
Lids & Stackability
Having a lid on your storage container will protect special goods that are not used very often, such as seasonal festive decorations and clothing, sentimental memorabilia, or treasured toys. By offering an extra cover, it reduces dust collection and exposure to bad air.
To further cut down on space wastage, stack your boxes on top of each other. If your lids have notches, it allows smoother placement! You utilise dead height space, and open up your surroundings for other items.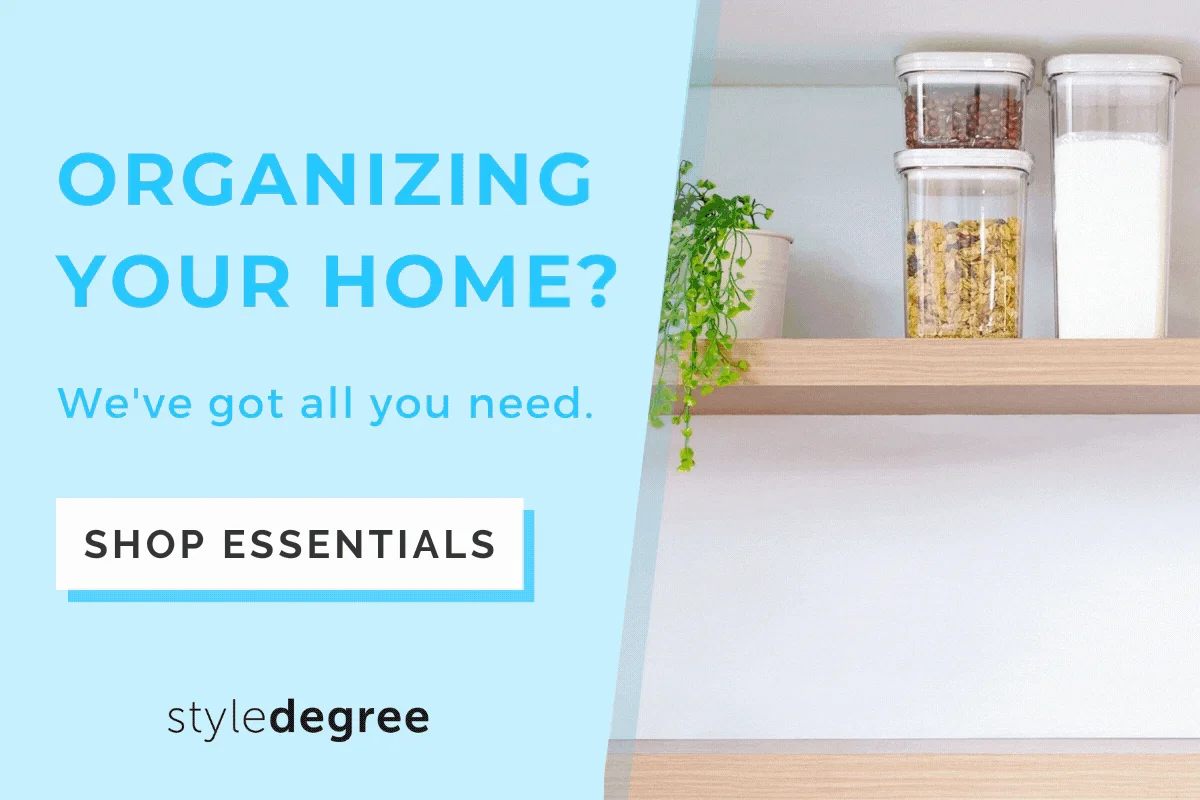 ---
3. Take Note Of Dimensions
Speaking of space, you have to mark specific sectors for storage box positioning.

Measure your storage space's depth, height, and width. Be sure that it closely matches that of your storage box's dimensions.
Next, check the weight capacity of the storage box for an estimate of the amount of items you can place inside.
---
4. Selecting Material & Box Types
Storage boxes come in an array of styles, which are illustrated by this infographic at a glance.
When deciding on them, here're some questions you may ask yourself.
Do I want a see-through transparent or an opaque box?
Do I want an aesthetically pleasing storage box?
Does the material of the box matter to me?
The table below breaks down the advantages and disadvantages of using each type of box.
Box Type
Pros
Cons

1) Fabric-covered boxes
• Lined with waterproof materials – polyester canvas or polypropylene fabric.

• Made with sturdy fibreboard.
• It can trap moisture easily and become vulnerable to mold growth.

2) Wooden crate


• They can be stacked up
and can withstand vertical
weight well.
• Crates made of untreated wood can get contaminated by bacteria and fungi.

3) Wicker basket

• Double duty: For decor & storage

• It can handle a heavy laundry load.
• Its tight weaving makes it hard to clean between gaps.

• Wicker is a natural fiber, so it absorbs moisture easily.


4) Woven basket
• Its made of breathable material.

• You can hand wash it, or use a damp cloth to dab at dirt.
• It's prone to shrinking, and doesn't dry quickly.

5) Metal wire basket
• You are able to view the contents easily.
• These baskets have small gaps, so tiny items may slip through.

• They could be corrosion-prone.

6) Plastic tub
• They're budget-friendly and offers a quick solution to storage.


• Certain plastics are not eco-friendly, but some plastics are labeled as 100% biodegradable, made with natural plant components.


7) Cardboard boxes
• Lightweight and easy to carry.

• Collapsible and convenient for reusing.

• Insects, like silverfish, can be drawn to the starchy paper material and glue used.

8) Canvas boxes
• They often come with design bonuses, such as handles.

• Canvas is damage resistant.

• As it doesn't have a rigid structure, heavy storage may cause strain on the box.

• The commonly used light color are vulnerable to stains and spots.

9) Acrylic boxes

• Tough and not easily damaged
• Also weather resistant
• Pure acrylics are hard to produce

• Many substitutes are manufactured in place of genuine material.
Bonus: How To Upkeep Your Storage Containers
Especially in a humid country like Singapore, moisture can build up easily in your storage box if its left untouched for long. Slot in a charcoal/carbon pouch in your storage box for them to absorb any extra moisture.
---
A variety of storage boxes are out there, but choosing a box that provides ample space and fits you most is ultimately your choice. These steps aim to serve as a useful guide to help pick out an optimal, fuss-free storage box.
Here's to a better organized home this year!