TikTok is a quick source of entertainment that attracts millions of monthly users with its comedic skits and relatable personal experiences, but did you know it's also a treasure trove of home hacks for new homeowners?
From simple tips on making toothpaste usage more simple to weird ones like storing belts in a jar, we've gathered 20 interesting Tiktok cleaning and organizing hacks to save you time and money.
---
Click on these links to jump to the area of your home you need help with
---
Living Room
1. Getting Pet Hair Of The Carpet
This method is known to be a lifesaver for many pet owners who have shedding pets! Use a squeegee to scrape the carpet in one direction to collect pet and human hair, as well as trapped dust.
For everyday maintenance, simply use a lint roller to collect hair on the surface of the carpet before it settles in.
2. Dust Repellent Using Fabric Softener
Do you ever wonder why dust keeps appearing on your furniture even though you've just cleaned it a minute ago? Dust settles onto surfaces with static, so the key to a dust-free surface for longer is to remove the static. Combine 1 part fabric softener and 3 parts water and store it in a mist bottle for easy usage anytime you need it.
Label your spray bottle so that you don't get confused with other DIY homemade sprays!
Also check out on StyleMag: 7 Non-Toxic & Natural Cleaning Sprays You Can Easily Make At Home
Alternatively, you can use dryer sheets if you have them, although they're more pricey. Simply run a dryer sheet over static surfaces to remove the clinging effect it has on dust.
3. Unclogging Your Vacuum
If your vacuum doesn't seem to be working as well as it once was, it may be because of the dust trapped between the bristles of the vacuum brush. Use a pipe cleaner (found in hardware or crafting stores) to loosen and remove the trapped dirt.
4. Cleaning Dust Off Your Ceiling Fan
@cleanthatup

This was one of my first cleaning hack vids I shared on tiktok this past year. I'm humbled by the love and support. Thank you my fellow clean freaks💚

♬ Dirty Harry – Gorillaz
Cleaning the mountains of dust collected on your ceiling fan can be a daunting and messy task, but this clever trick will get it done in no time and with no mess. All you need is a pillowcase! Alternatively, opt for an extendable duster to make reaching high areas an easy job.
Kitchen
5. Sink Cleaner
After using your stainless steel sink for a few years, it's common to see the sink dull from the dirt and grime. Instead of buying expensive cleaners to restore its shine, try this two-ingredient "recipe", that combines just dish soap and baking soda to make your sink look brand new again!
6. Using A Turntable In Your Fridge & Cabinets
If you have deep drawers or shelves in your fridge, this budget-friendly purchase will save your strained muscles from reaching products right at the back! Simply rotate the turntable to easily reach the sauces at the back.
Skincare enthusiasts can use this in the bathroom to organize products too!
Explore our wide range of Lazy Susans here.
7. Cleaning Hacks Using Lemon
Other than giving many types of food, beverages and dessert an extra kick, the acid in lemon can be used for cleaning purposes. Watch the TikTok above to learn how to use it to clean the grime from your microwave, oven and stainless steel basins, as well as deter bugs from entering your home.
8. Use Freezer Organizers
If you have difficulty finding what you need in your freezer, use organizers to categorize its contents like frozen processed food, ice cream and meat to find things more easily. Use transparent organizers instead of opaque ones so you can see produce more quickly from where you are standing!
To preserve the taste of an opened bag of frozen food, use this convenient hack that requires no additional tools to seal back the bag.
9. Label Your Fridge Organizers
Similarly, use fridge organizers to organize produce, snacks, drink cans and bottles and more. Label them with stickers so your family members know where to place each item so you can find things more easily!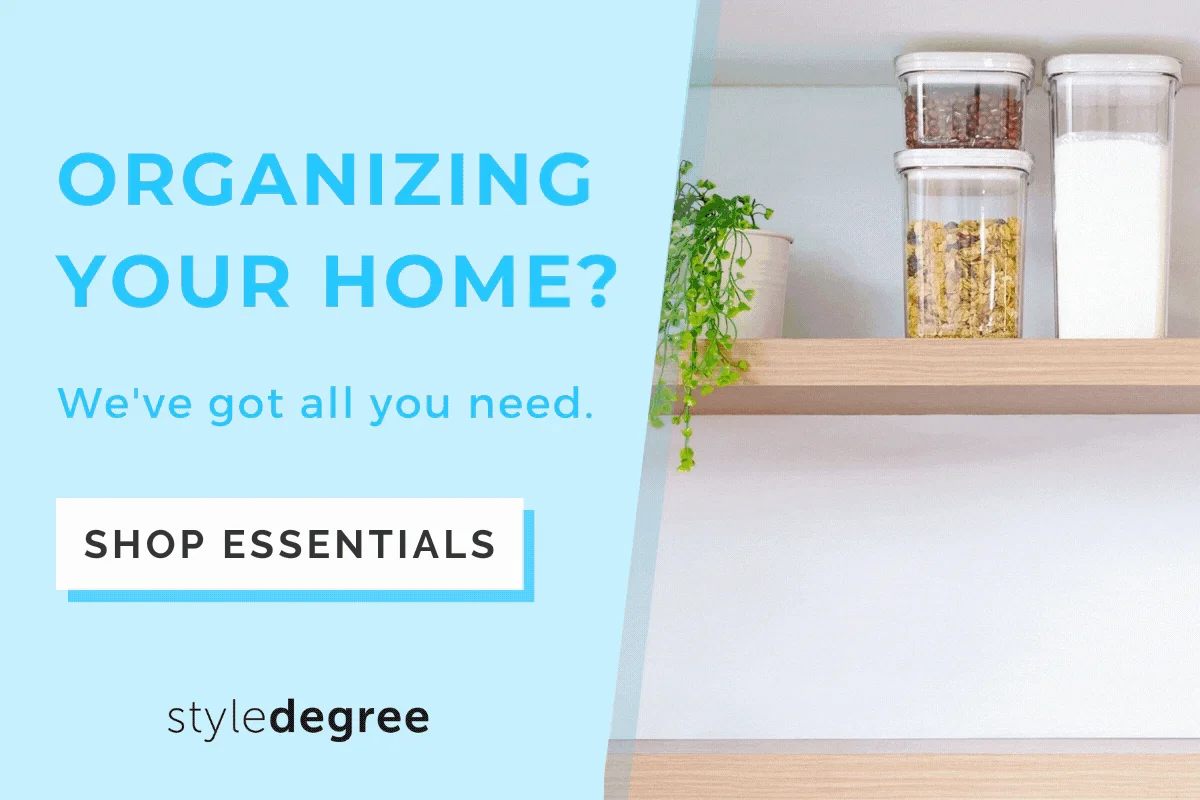 10. Deep Cleaning Your Coffee Machine
Love starting the day off with a fresh brew from your machine? Maintain it regularly by using this simple method to clean the inner parts of your machine so your coffee can keep tasting great!
11. Cleaning Your Wooden Spatula With Boiling Water
Give your trusty wooden spatula a much needed "bath" with just a glass of hot water to remove the oil that has been absorbed and collected in it.
12. Cleaning Burnt Stains & Pots
Get your stained and battered pots sparkling again with this method that uses cleaning supplies you already have at home!
What you need are:
Salt
Baking soda
Dishwashing liquid
Scourer
White vinegar
Paper towels
Bathroom
13. Bathroom Mat Cleaning Hack
Bathroom mats and curtains are often neglected when it comes to cleaning, collecting moisture and dirt over time. Make sure to clean them regularly with this method using bleach to prevent mould growth!
14. DIY Grout Cleaner
Get your grout looking new and white again with this easy method! Mix hydrogen peroxide (available at drugstores and online) and baking soda to form a paste. Then, using a small floor brush, scrub away the build-up for clean grout!
15. Toothpaste In A Bottle
If your toothpaste tube always ends up looking messy, this is the organizing hack you need. Squeeze out the toothpaste into a soap pump bottle, mix in a little mouthwash, and pump out the exact amount you need every time you brush your teeth!
Sounds too troublesome to you? To save you time from the refilling process, use our Easy Toothpaste Dispenser instead. Simply twist in the toothpaste tube and press the tab to dispense the perfect amount of product each time, minus the mess.
Closet & Laundry
16. Hanging Long Dresses
Don't want your newly bought and washed dresses to touch the dirty floor? Use this simple hack! It only requires two hangers and doesn't take up any extra space.
To save space, use thinner hangers for all your clothes except for those that require special care, such as wool sweaters that stretch and go out of shape easily.
17. Store Leather Belts In A Jar
Keep your leather belts tangle-free and in good condition for a long time in a large jar! This will also neaten up your closet space while preventing any scratches in the leather.
18. Use Vertical Space
Shelves are a common way to use vertical space, but to fully maximise the room you already have in a smaller home, try using storage boxes on the inside of your closet doors!
In this TikTok, the user utilises this hack to organize her sunglasses and jewellery collection without taking up extra precious space.
These can also be used in other areas of your home, like in the bathroom or kitchen to store extra condiments.
Odour Removal
19. DIY Freshener
The costs of cleaning supplies can really add up over time, so why not save costs by using what you already have? This hack uses laundry scent boosters and water to create a fast and cheap air freshener that you can use on hard-to-clean curtains and fabric chairs.
20. DIY Scented Sachets
Another use for the TikTok-famous scented beads for laundry is to make them into scented sachets to keep every corner of your home smelling like fresh laundry! Simply cut an unused, clean sock to size, fill with the scented beads, and tie a knot. Hide them in populated or overcrowded corners, like in sofa crevices or in closets.
Alternatively, switch out the scented beads for uncooked rice and a few shakes of your favourite essential oil if you prefer.
Make sure to check out our TikTok account (@style_degree) where we try out these hacks on your behalf to see if it really works!