Updating your home doesn't always require a major renovation project. There are plenty of simple and cost-effective ways to give your home a fresh new look without breaking the bank.
Whether you're looking to renovate your current home on your own or simply want to add personality to your space, here are some ideas to help you update your home without major renovations.
---
1. Jazz Up Wall Colour
One of the easiest ways to update your home is by adding a fresh coat of paint. Paint comes in a variety of colors and finishes, such as matte, satin, and gloss, allowing for customization of the appearance of a surface. Note the correct steps to take if you're looking to paint it yourself, starting from cleaning the wall to priming and applying a second coat of paint.
Consider painting an accent wall (just like the one below), adding a colorful statement piece, or painting your cabinets for a quick update.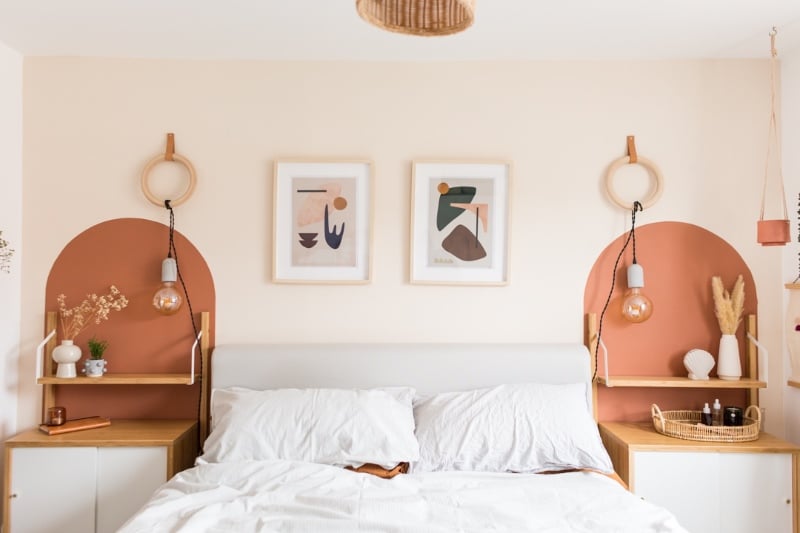 Image source: Fall For DIY
Painting a room or furniture can be an exciting project, but it's important to take precautions to protect your furniture from paint splatters and spills.
Looking for a protective plastic cover? Our Renovation & Painting Anti-Dust Furniture Cover comes pre-taped too, so you don't need to go the extra mile to tape it to walls.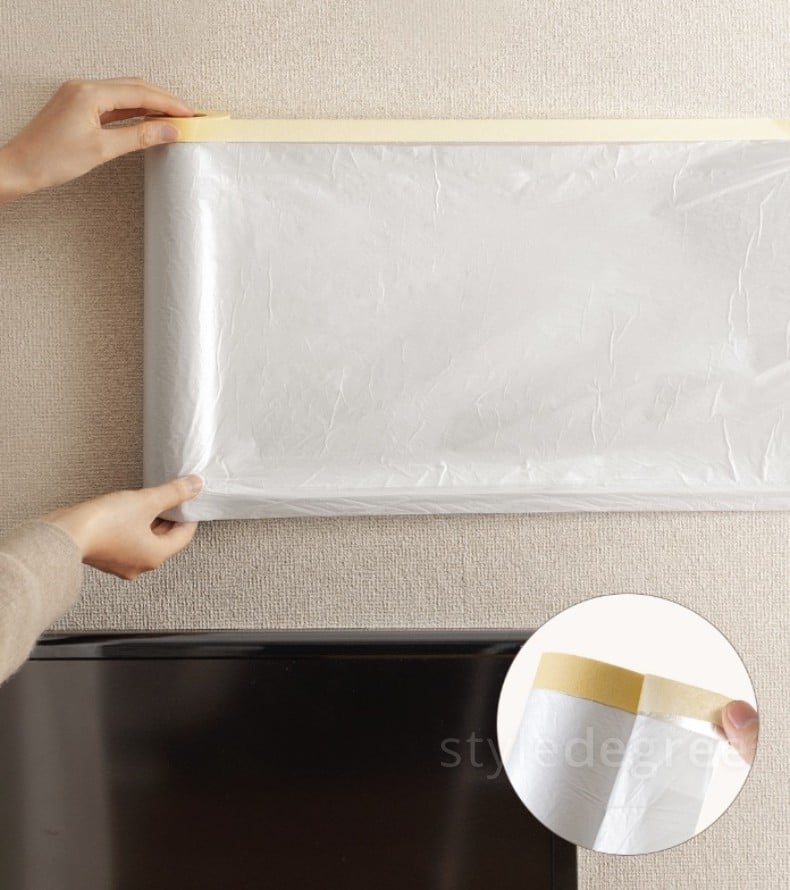 Ft. Renovation & Painting Anti-Dust Furniture Cover
2. Replace Outdated Lighting
Changing your lighting can also make a big difference in your home's ambiance. Replace outdated light fixtures with modern ones, or switch to LED bulbs for a more energy-efficient option. You can also add lamps or string lights to create a cozy atmosphere.
3. Upgrade Your Hardware
Switching out old hardware for new, modern ones can instantly update your kitchen or bathroom. Replace cabinet knobs, drawer pulls, and even faucets for a fresh new look. This is a simple and cost-effective way to update your home without major renovations.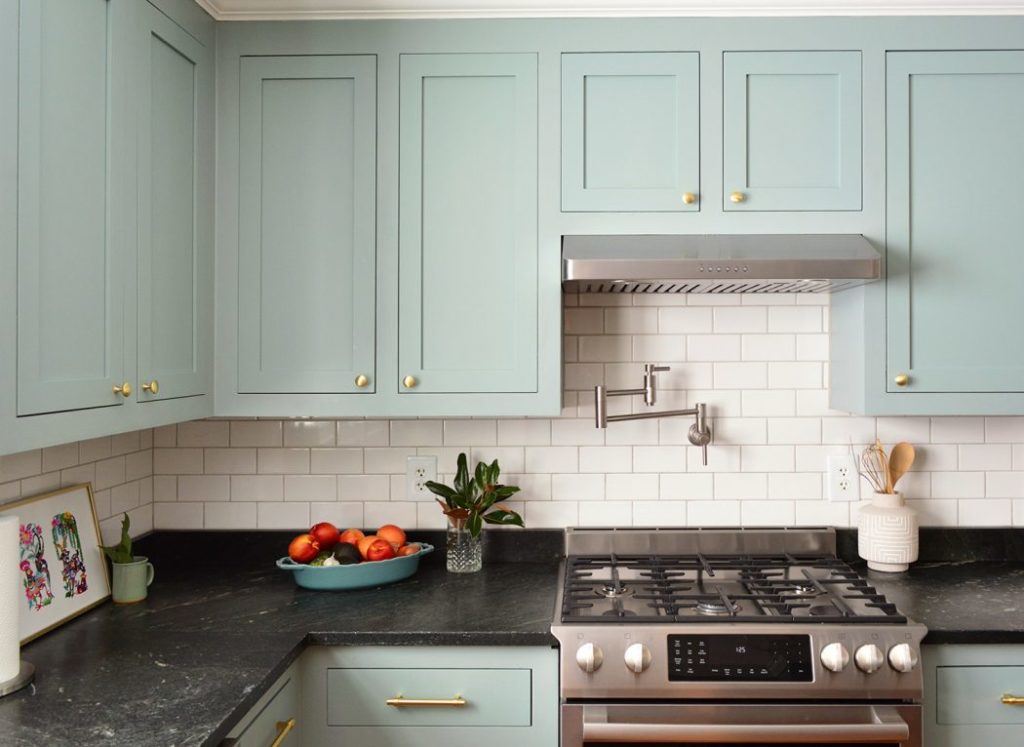 Image source: Young House Love
4. Add Plants
Plants not only add life and color to a room, but they also purify the air and have other health benefits. Adding plants to your home can make a big impact on the overall atmosphere. You can choose from low-maintenance plants like succulents or invest in a large statement plant like a fiddle leaf fig.
Also check out on StyleMag: 14 Indoor Plants & Easy Edibles To Grow In Singapore
5. Rearrange Your Furniture
Sometimes all it takes is rearranging your furniture to make a room feel brand new. Try switching the placement of your couch and chairs, or moving a piece of furniture to a different room altogether. This can also help with creating more functional space and organization.
6. Swap Out Textiles
Throw pillows, blankets, and rugs can easily be swapped out for a new look. Consider mixing patterns and textures to add interest to your space. You can also change out your curtains or add a new tablecloth to refresh your decor.
7. Hang Artwork And Photos
Adding artwork and photos to your walls can instantly add personality and character to your home. You can choose from a variety of prints, paintings, and photographs to create a gallery wall or simply add a statement piece to a room.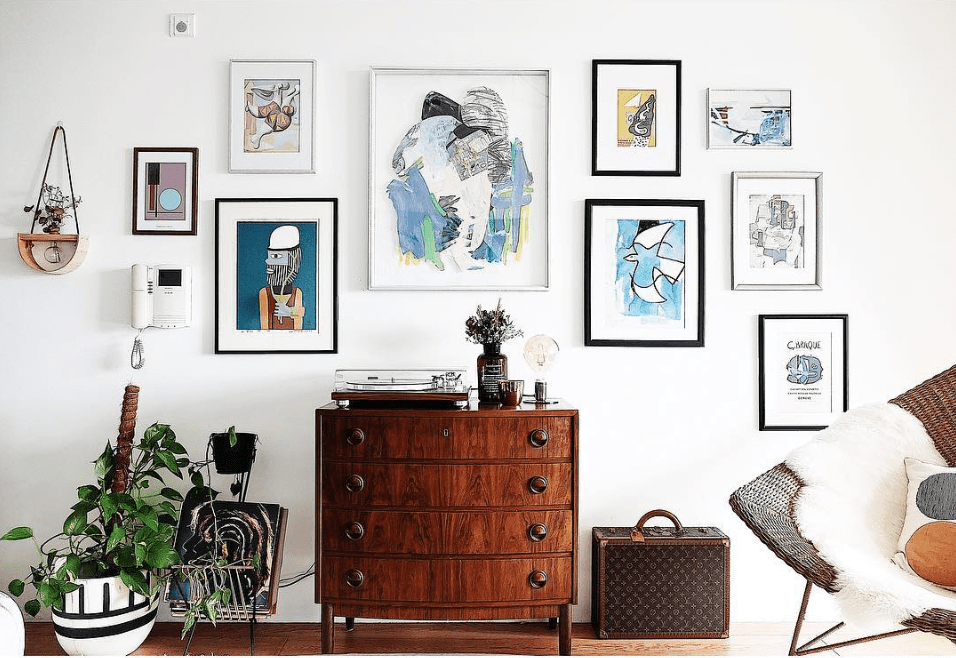 Image source: @thehomeodyssey
---
Updating your home doesn't have to involve major renovations or a big budget. These simple and cost-effective ideas can help you refresh your space and give it a whole new feel. Try incorporating a few of these tips into your home and see the difference it can make.