If you're experiencing musky smells coming out of your shoes or shoe cabinets, it's time to tackle such shoe odours.
Here are some tips to help you banish shoe odours for good.
---
1. Wearing The Right Type Of Socks
One of the main causes of shoe odour is moisture. When your feet perspire, the moisture can get trapped in your shoes and create the perfect environment for bacteria and fungi to grow.
If your feet tend to sweat a lot, wearing moisture-wicking or breathable socks can help prevent moisture from building up in your shoes.
Look for socks made from materials like wool, bamboo, or synthetic blends as these socks are designed to pull moisture away from your skin and keep your feet dry.
2. Let Shoes Air Out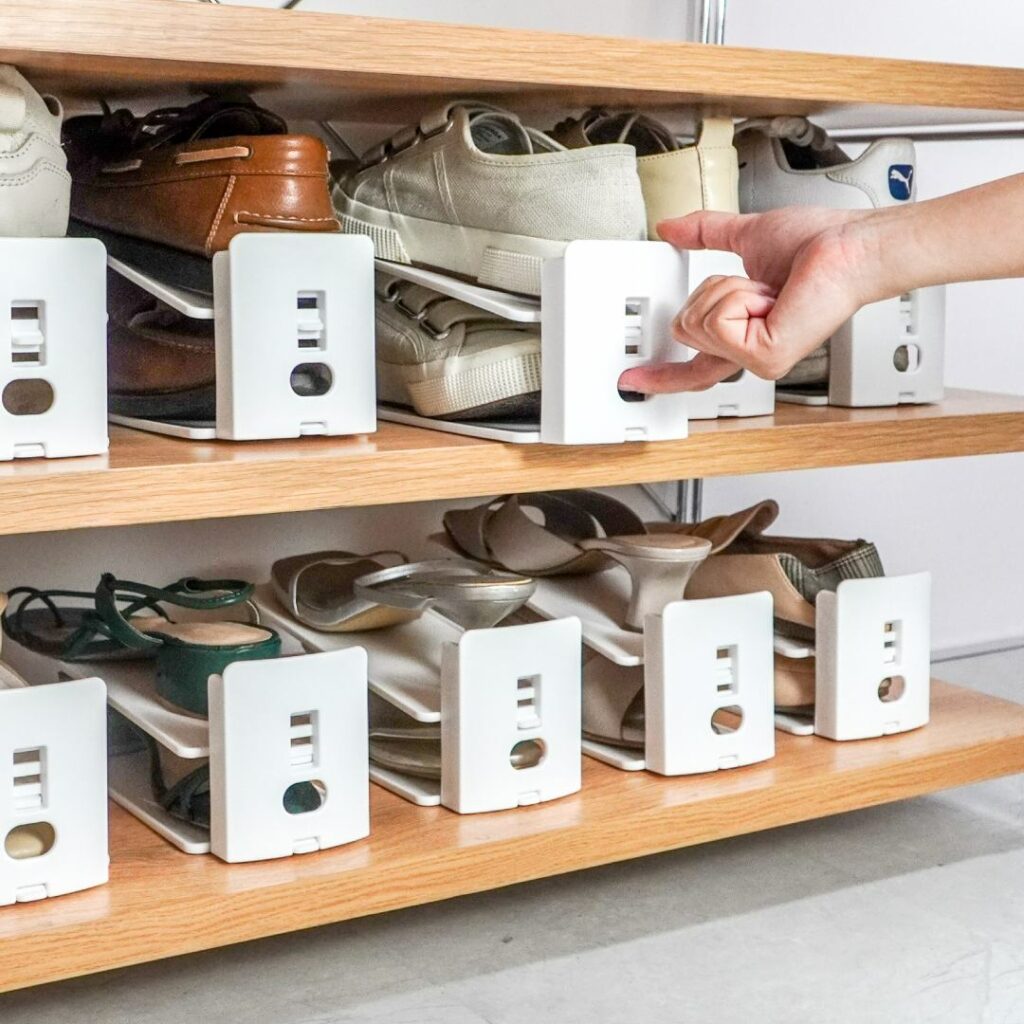 Ft. Adjustable Height Shoe Rack Organizer
Let your shoes dry out completely between wearings. Remove the insoles if possible and place them in a well-ventilated area to air dry before placing them back in the shoe cabinet.
Note: Do not leave shoe under direct sunlight all day as the colors can fade and certain materials can melt.
You can also try alternating your shoes every day or every other day. This will give each pair of shoes a chance to dry out and air out between wearings.
Looking for shoe racks or stackable shoe boxes? Check out our unique range of Shoe Organizers here.
3. Adding Natural Odour Absorber In Shoe Cabinets
Some common odour absorbers are:
Baking soda – sprinkle a generous amount of baking soda inside your shoes and let it sit overnight. In the morning, shake out the baking soda and your shoes should smell fresh and clean.
Dry tea bags – place a few dry unused tea bags inside your shoes and let them sit overnight. In the morning, remove the tea bags and your shoes should smell fresher.
Some common moisture absorbers are:
Newspapers – line shoe cabinet shelves with newspapers. It holds dirt (e.g mud, sand particles) making it easy to clean shoe cabinets. A plus would be newspapers are moisture absorbing too, a double win!
Baking soda
Talc-based powders – especially if you have sweaty feet, you can apply it directly to your feet to help absorb excess moisture and mask smells
4. Use A Shoe Deodoriser
If natural remedies aren't doing the trick, you may want to try a commercial shoe deodorizer.
There are many different types available, including inserts, powders, and sprays.
Here are some you could consider:
---
By following these simple tips, you can make your shoes not smell and keep them fresh and clean for longer.
Remember, prevention is key, so try to keep your shoes dry and clean to prevent odours from developing in the first place.