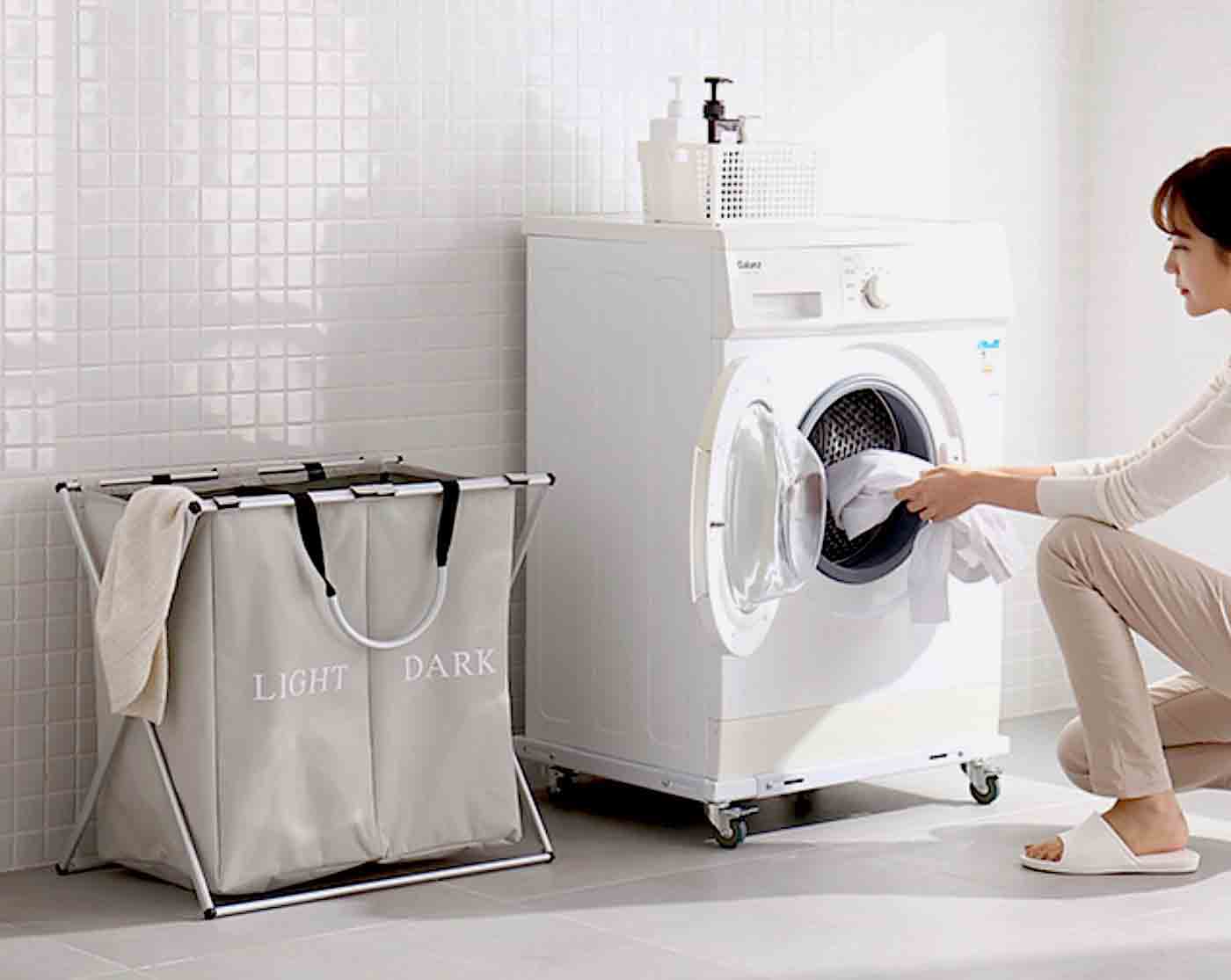 Doing laundry can be time-consuming and frustrating when your laundry routine is not organized.
Whether you are a parent, or living out on your own, follow these 3 simple organizing tips to save time and get your laundry perfectly done in a breeze.
From laundry baskets to laundry mesh bags, we have got all the essentials you would need!
---
1. Organize your laundry and supplies beforehand
With the help of labeled or colour-coded laundry baskets, sorting your darks and whites becomes a natural instinct. Often coming with a carrying handle, it makes it easy for you to move and unload your garments into the washer.
Placing laundry baskets around your home is an effective way to ingrain the habit of putting used clothes into them. Cultivate this habit in your children from young to instil some 'house-keeping' responsibility in them.
If you are looking for a durable laundry basket for your home, check out our range of laundry baskets here! 
Tip: Laundry bags are also a great storage and organizing tool. Use them to store your kids' toys or simply, any loose items around the house.
As for your laundry supplies, dedicate a small space near to your washer to store and organize them neatly.
Depending on how your shelves or cabinets are designed, rope in our Extendable Kitchen Rack Organizer (one of the hot favourite amongst our customers!) or Slim Cabinet Organizer to help you organize your laundry supplies in a breeze.
Tip: Label the cap of your laundry bottles individually with "1,2,3" according to how you would add them to your washer to make the process more intuitive.
---
2. Utilize laundry mesh bags to sort delicate and smaller items
Laundry comprises not only your tops and pants, but also smaller items such as socks, handkerchief, bras, lingerie and undergarments.
More often than not, we do have delicate pieces that requires extra care.
To ensure that they look as good as new even after numerous rounds of washing, put them into laundry bags. They provide your delicates a layer of protection and prevent them from unnecessary damage when mixed with other laundry items.
It is also more hygienic to place your bras, undergarments and socks separately.
Having placed them in dedicated laundry bags makes it easier for you to retrieve them after washing. Find your matching socks in a breeze without having to search your entire load for it!
If you are feeling lazy to hand-wash a pair of soiled shoes, shove them into your washing machine with our Footwear Laundry Mesh Bag. 
It comes with a padded exterior and a center divider to keep your shoes intact during washing. The carrying handle also provides added convenience, allowing you to hang it to dry after.
With the sun blazing throughout the day, it is time to air your pillows and plushies too! The sun is a natural antibacterial agent which helps to keep your pillows, quilts hygienic and crisp.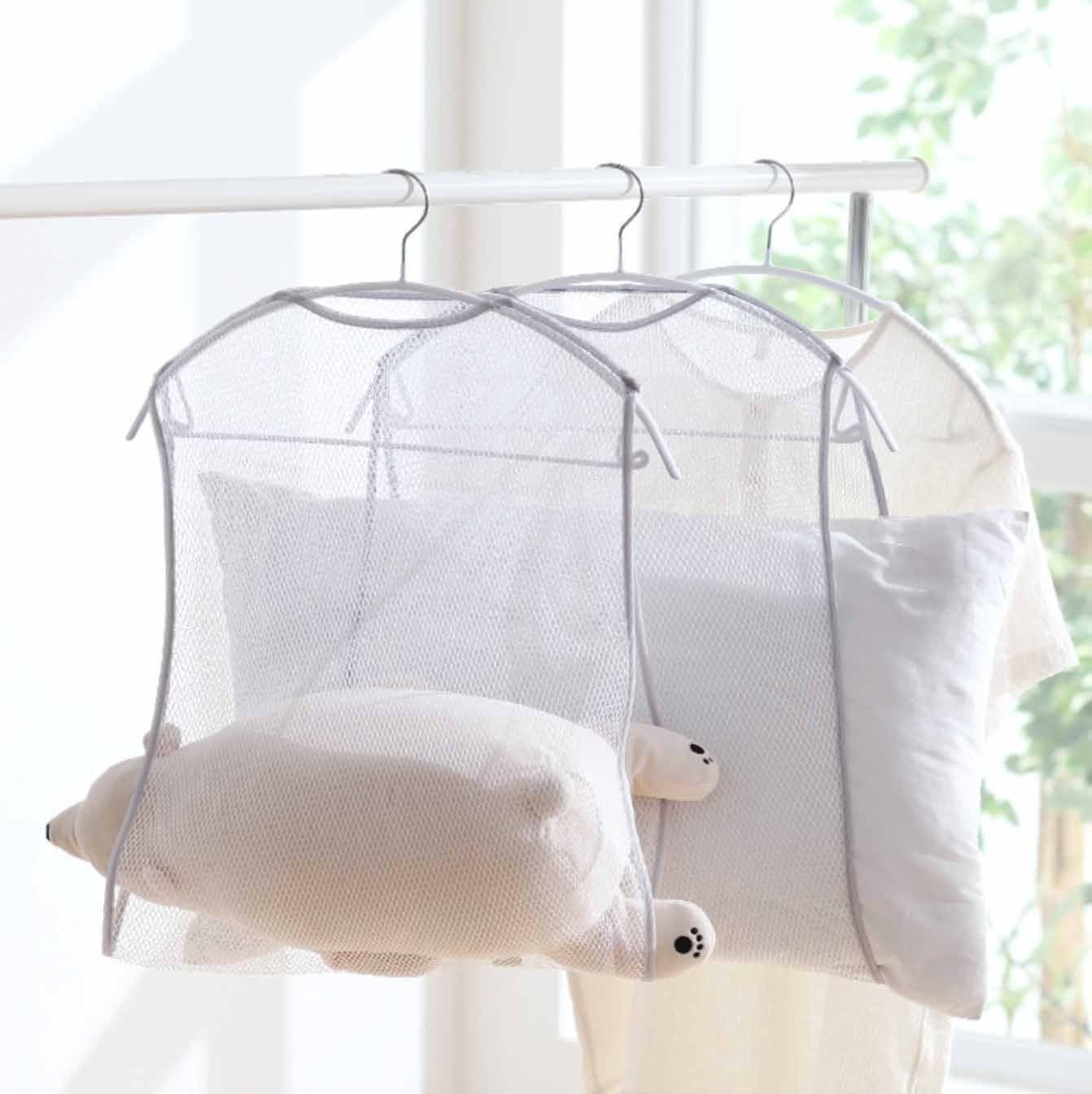 ---
3. Have your hangers and clips neatly organized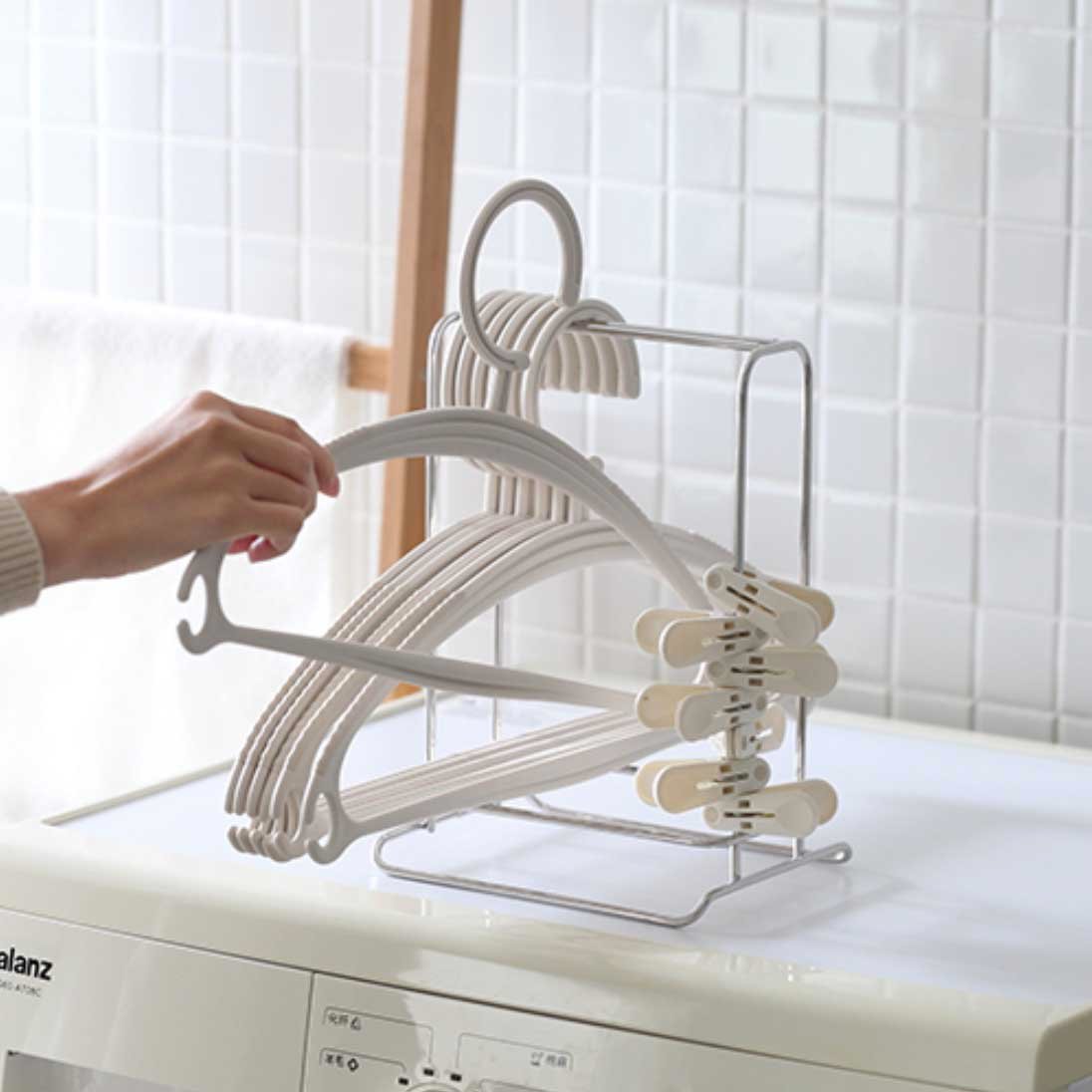 You are almost done with your laundry routine! What's left is to dry them, iron and hang your fresh new clothes in your closet.
Rather than frantically searching for hangers (that are often never enough), have them kept within sight with the help of our Hanger & Clips Organizer.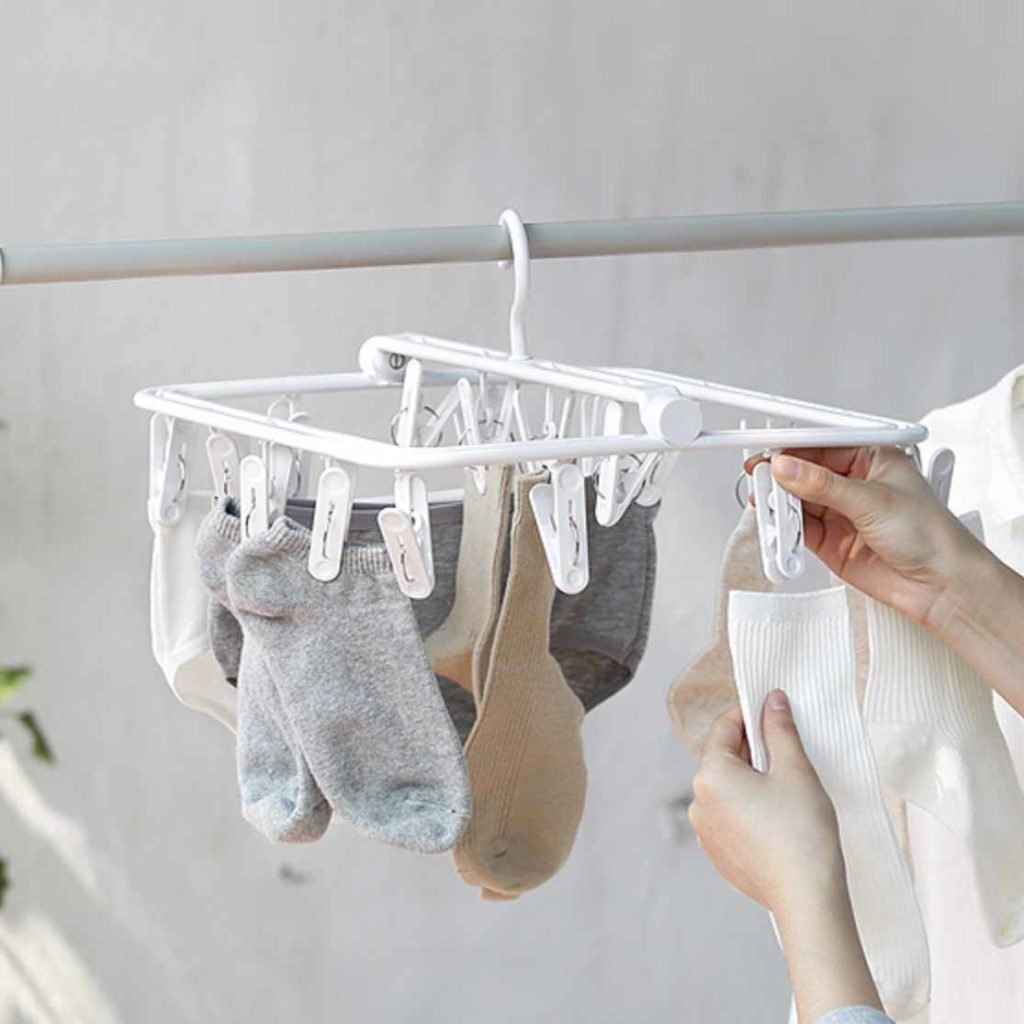 A quick and easy way to hang your smaller laundry (e.g socks, undergarments, handkerchieves) is by utilising hangers such as our Daylight Foldable Drying Hanger and Daylight Slim Drying Hanger. While it may seem bulky, it has a special foldable feature that allows you to store it away easily when not in use!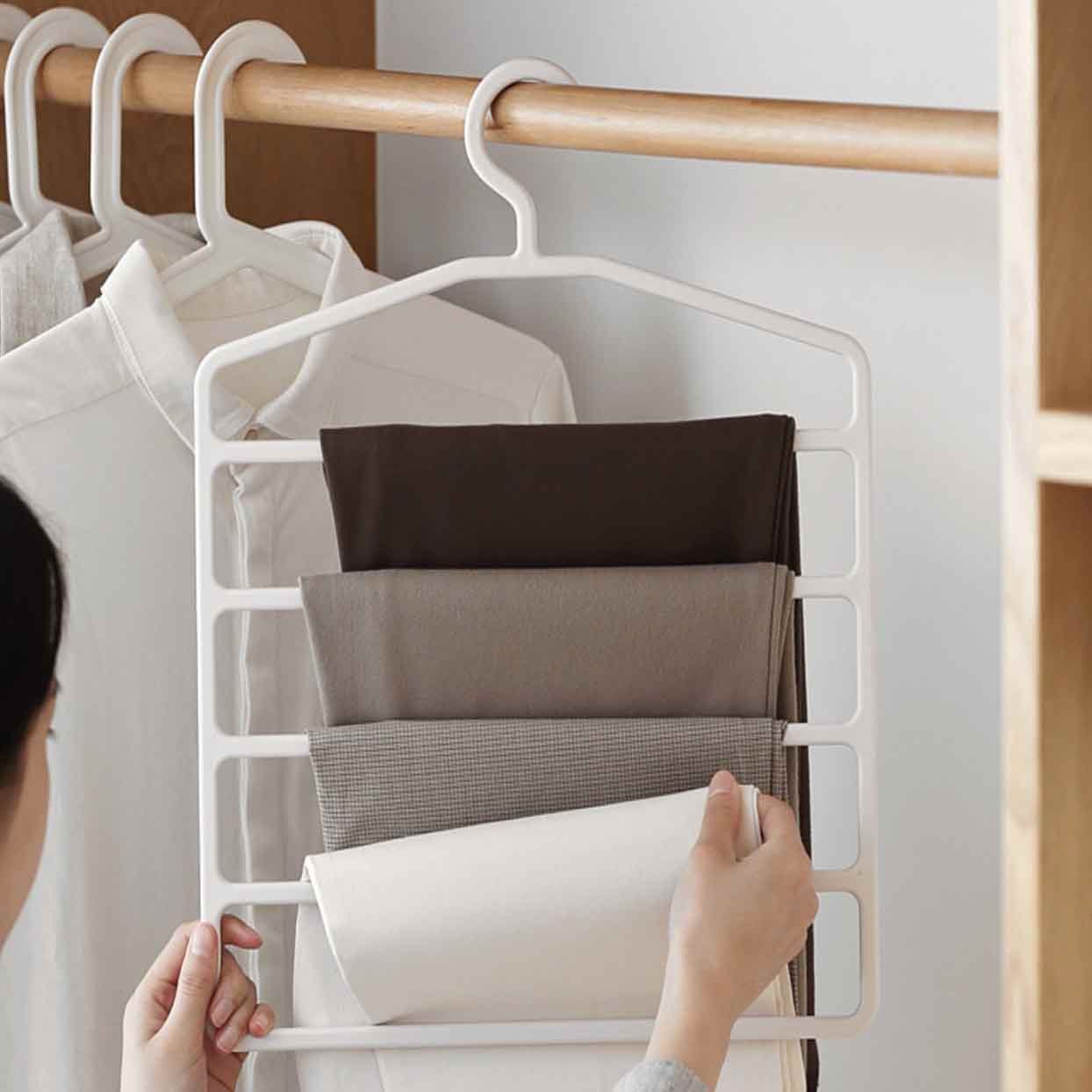 Lastly, hang your fresh pieces of clothing back into your wardrobe with the help of our uniquely designed hangers that helps you to maximize precious space!
To get 7 best closet and wardrobe organization ideas, check out our another of our StyleMag article here.
---
And there you have it, 3 simple organizing tips for you to breeze through your laundry routine. While waiting for your laundry to be done, enjoy a relaxing time by sipping tea or reading a book.
Try out these tips and share with us your new laundry routine!
Explore our range of laundry essentials here.