Measuring, purchasing, and rearranging organizers can be time-consuming and sometimes frustrating.
We get you!
But fear not; there's a simple and effective way to simplify this process: utilizing liners, whether it's drawer liners or baking paper.
---
How It Works
Kitchen cabinet liners, typically overlooked as mere protective layers, can be powerful tools in planning and optimizing your drawer organization.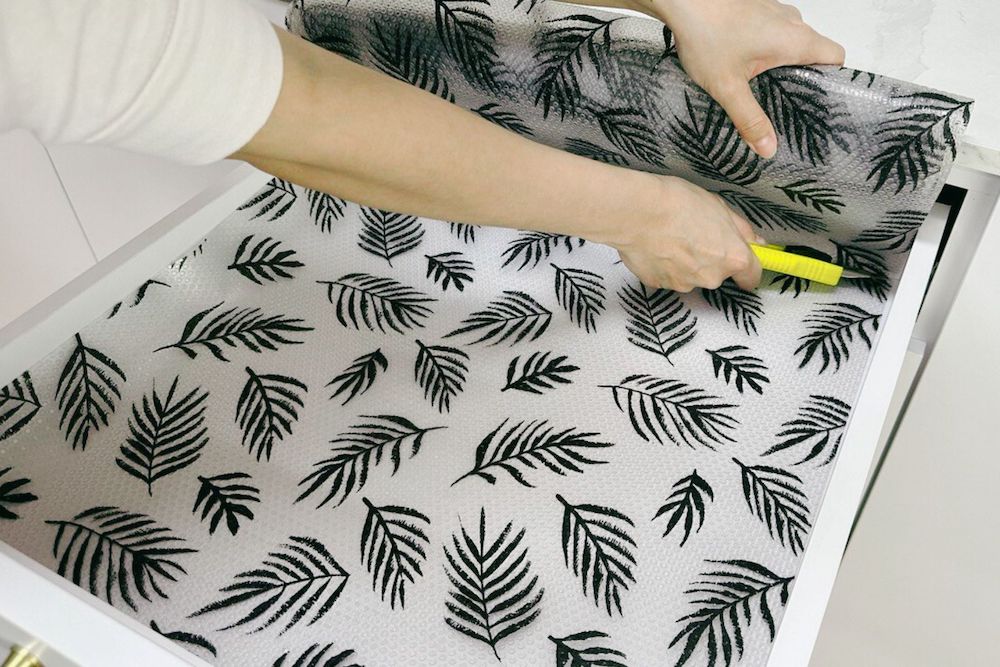 Place the liner in your home drawer and cut it out to its base shape.
Armed with your drawer liner cutouts, you can effortlessly experiment with various configurations and organizational products when you visit our showroom in-person!
Simply place the liners on a flat surface to test how different organizers fit and function.
This method offers a tangible and efficient way to visualize how the products will work within your own space.
Plus, it minimizes the risk of purchasing items that may not align with your organizational needs.
Try it out for our areas of your home such as your fridge crisper drawers or kitchen cabinets.
This organizing trick works the same way and you can reuse the liners to protect your cabinets too!
Utilise this method on your next visit to our showroom, StyleStudio! Find out our showroom opening dates here. *Note: we are closed on other days.