You're familiar with the routine of cleaning your home – mopping the floor, wiping the table, the usual. As Chinese New Year is around the corner again, it's time to start on your spring cleaning and get the home ready for your guests.
Highlighted here, are 15 parts of the home you should give more attention to. What's more, there's also some handy cleaning tips so your hard work will pay off.
To navigate, click on a category!
---
Living Room
1. Curtains
It is recommended that you clean your curtains every 6 months. If you or a family member has a dust allergy, it's better to increase the frequency. Your curtains can accumulate mould and mildew, which will be detrimental to your respiratory health if left unchecked.
Tips For Cleaning
Before cleaning, dust curtains off with a vacuum cleaner or a duster. When washing your curtains, use cold water on a delicate cycle to prevent any damage and distortion to the material. Next, hang the curtains while they're still slightly damp. The added gravity will allow extension to maximum length, such that there won't be creases in the fabric.
Once dried, iron the material lightly. If your curtains have any patterns, put a thin white handkerchief in between the iron and material.
Things To Take Note
Before washing your curtains, take out any hooks or accessories attached.
Check the laundry care labels on your curtains if you're unsure about how to treat your material. You can also do a spot test to confirm the detergent you're using is suitable.
If you have thicker material for your curtains, it's good to get a professional dry cleaning service to assist with your cleaning.
2. Ceiling & Standing Fans
While cleaning standing fans are manageable, it's a hassle to climb up the ladder and wipe ceiling fans. As inconvenient as that sounds, you still have to deep clean it once every 3 months. To prevent extreme dust build-up, clean it weekly with an extendable duster. This way, you wouldn't have to climb up the ladder just for it!
Tips For Cleaning
Wrap your old pillowcase around the blade, then as you pull it off, let the dust fall into the pillowcase instead of the ground.
To prevent dust from accumulating easily, you can DIY a dust repellent spray by mixing liquid fabric softener to water in the 1:4 ratio. Spray it on a microfiber cloth and wipe both sides of the fan blade.
Things To Take Note
Don't miss out on cleaning the fan motor too when tackling the blades.
3. Throw Pillows
Cleaning your throw pillows every 3 months can help keep their freshness. Throw pillows are the perfect company to have when you're spending your afternoon on the couch, but since they come in frequent contact with your neck and head, you can't have them on the sofa 24/7.
Tips For Cleaning
Remove cushion cover from cushion insert where possible and wash separately. Look at the type of fabric your throw pillow has. Looking at the care label is one good way to determine how you should maintain it. Velvet and silk material usually require dry-cleaning, while cotton and polyester work well with gentle washing.
Things To Take Note
Ensure that the cushion insert and cover are completely dry under sunlight or using the dryer (depending on the laundry care symbol) before using it. If you're dealing with non-removable cushions, you can vacuum, steam clean it or seek help from professional dry cleaning services.
4. Upholstery
It is typically recommended to clean your upholstery every 12 months, or more frequently if you have young children or pets at home. Like your throw pillows, they need to be cleaned and maintained well.
Tips For Cleaning
You'll need a clean microfiber cloth, a vacuum, and a can of compressed air. Take 5 minutes to suction, from left to right, starting at the top and moving downwards. This method is important for nappy materials which dirt clings onto, like velvet, chenille, and suede. For delicate fabrics like silk, use a low setting for suctioning. Use the can of compressed air to blow out any excess dirt from corners and nooks.
To opt for a fuss-free but effective route, you can utilise an Extendable Sticky Mop & Lint Roller to get rid of any hair and lint without moving around a heavy vacuum.
In order to remove stains and spots, it's good to remove them if they are still fresh by blotting with a clean white cloth. However, should you need to use an upholstery cleaner, consider whether it's effective using a spot test and looking at the care tags that come with the particular fabric.
Things To Take Note
Avoid direct sunlight on your sofas and chairs. This is because direct sunlight has ultraviolet rays which will damage the material. Secondly, you should take care to vacuum your upholstery to prevent dust from settling and clogging up the fabric.
5. Carpets
The advised care routine for carpets is to clean it twice a week, and send it for professional servicing every once a year. Taking good care of it requires attention to detail, as it is easy to fall prey to misconceptions on carpet or rug maintenance.
Tips For Cleaning
Vacuum them regularly. Cover the back of it as well, but do not touch the frills and tassels on the sides. Alternatively, using a lint roller is a quick fuss-free cleaning method too.
If there are stains, don't rub at them. Instead, blot it. Rubbing will spread the stain, embedding the foreign particles further in. Blot with a clean moist towel, so the stain will get transferred to it.
Things To Take Note
Carpet deodorant, while making the material smell good, is not sufficient. This is because these deodorants are generally made of talcum powder, which can't dissolve in water and will get stuck to your carpet's fibres.
Not all carpet cleaning methods are the same. It's not a 'one size fits all' solution, as to how you clean your carpets depends on the types of fabric on them.
6. Remote Controls & Control Holders
Clean your remote controls and their holders regularly, preferably once a week. You may not know this, but your remote controls and their holders are one of the most contaminated items in your household. Too often, that fact gets taken for granted, and it's used on a daily basis without being taken care of.
Tips For Cleaning
You will need a microfiber cloth, rubbing alcohol, distilled water, a small spray bottle, and cotton swabs.
Mix the alcohol and water, then dip your cloth into the mixture. Thoroughly wipe. Use the cotton swab to clean the spaces between the buttons and their sides. For the holders, use it to reach sides and corners.
Things To Take Note
Before you begin, remove the batteries from the remote control first, to open the battery cavity for cleaning.
7. Modem & Router
The oft-overlooked hero of your home, they work hard every minute to supply the internet connection you need to your device. Because it sits in the corner unnoticed, it will start collecting dust and other gross dirt particles. To prevent that, clean it once every month.
Tips For Cleaning
The recommended way of cleaning is by using a can of compressed air to blow out its vents. Additionally, you should use a cotton swab to remove dust from hard-to-reach crevices and corners.
P.S Keep your router cable organized with our Capsule Wifi Router Storage Organizer
Things To Take Note
When cleaning, you have to unplug the modem and router, as well as the cables connected to them. Most importantly, make sure both of these devices are off.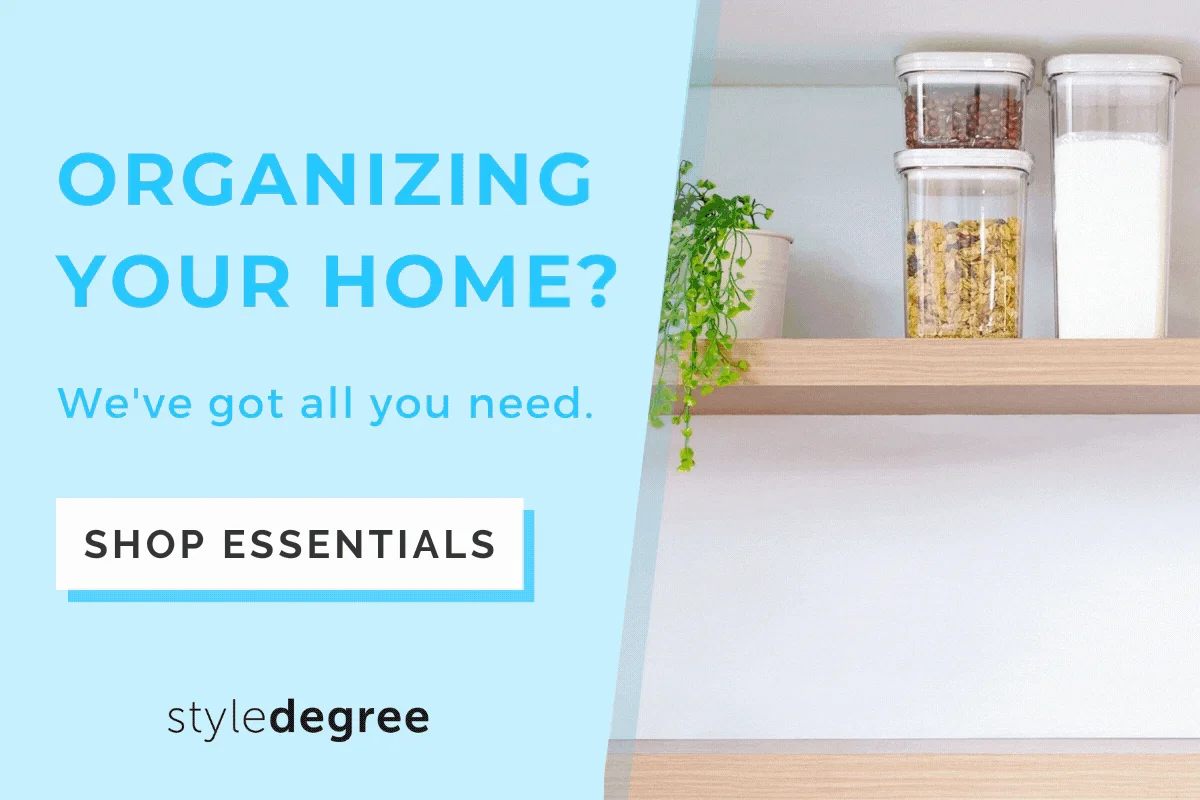 ---
Kitchen
8. Sink Area
Do a deep-cleaning session of the sink every once a week. For the sink, it is another one of the dirtiest spots in your home, because it is unattended most of the time. This makes it more germ-ridden compared to even your toilet seats.
Tips For Cleaning
Sprinkle baking soda over the surface, and use a soft damp sponge to scrub. Rinse it afterwards, and your sink will be back to its shiny state. Watch the demonstration below!
Things To Take Note
To truly get rid of germs though, you need to fill your sink with warm water, along with a little bleach. Wipe the faucet and handles with a sponge, and drain after 5 minutes.
9. Tile Grout
Grout, the substance that forms in your tiles, can accumulate over time. In humid Singapore, moisture is abundant, which causes the growth and spread of the grout. When left unattended, it will form an unsightly line between your tiles.
Not only do they attack in the kitchen, but they'll also sprout in your bathroom too. As grout's main component is mould, it may cause respiratory issues for you if you don't scrub it away.
Tips For Cleaning
For best results, mix ¼ cup hydrogen peroxide, 1 cup of salt, and 1 cup of baking soda into a bucket. Then, use a grout brush or old toothbrush, dip it into the mixture, and spread over the grout.
To prevent grout buildup, spray and wipe down your tiles with vinegar once a week.
Things To Take Note
When getting the hydrogen peroxide solution, make sure to get a solution that consists of 3% peroxide. Its percentage is just sufficient for household cleaning and disinfection.
Steam cleaning is also an environmentally friendlier option for grout cleaning, but it works only on tiles that don't have existing sealant. Use your steam cleaner on the affected sections, aiming the steam lance where you want to get rid of the grout. Afterwards, use a cloth or mop to remove the dirt.
10. Oven
Even if you're not an avid baker, not cleaning your oven for long periods of time can accumulate grease and stray dirt. This can, in turn, affect the aroma of the dish you want to whip up. That's why if you use your oven frequently, it's good to clean it every one to three months.
Tips For Cleaning
An oven cleaner can be store-bought, but because of the high level of chemicals involved, it's advised to make your own natural cleaning solution.
The first formula involves baking soda, vinegar, and water. Mix baking soda and water together, spray vinegar over the solution and let it set for 20 minutes. This allows you to wipe away any burnt food residue easily.
The second simply needs lemons and water. Firstly, fill an oven-proof bowl with water. Cut your lemons in half, squeezing the juice inside. Put the mixture in the oven along with the lemons, and turn it on, with the door closed.
When the water starts to boil, turn the oven off and let it cool. As the steam circulates, it will cling to the stuck dirt, so you will have an easier time wiping them down.
There's also another more convenient way called the self-cleaning function, but only available for certain brands of ovens. Prior to picking the option, make sure you remove all the racks inside.
Things To Take Note
Only use the 'self-cleaning' function when your oven is moderately dirty. The temperature has to be really high, in order to reduce food residues to ash, so you can easily wipe them off when cooled down.
If there is an excess amount of grease and food remnants, the oven could potentially catch fire, which is why this method is particularly risky. Therefore, it is advised to stay at home and monitor your oven during the process in case of emergencies.
11. Microwave
It's commonly used for reheating meals, and also the haunting ground for old food stains. To make things worse, when things get messy, the grime left behind can be especially hard to remove. Give your microwave a regular wipe once a week, and deep clean it every 2 months.
Tips For Cleaning
You can use the vinegar or lemon hack. Get half a bowl of water, with one tablespoon of white vinegar. Put the bowl in the microwave, turn the heat up, and wait for 5 minutes. Another way to clean your microwave is to use the lemon hack. Mix the juice of one lemon and 1 cup of water, adding in the chopped lemon halves. Microwave the mixture.
Similar to the oven, any food bits stuck to the walls will be loosened, and you can wipe them away with a paper towel.
Things To Take Note
Open your microwave door after 5 minutes, so your lemon solution can steam clean your microwave's interior.
Service Yard
12. Washing Machine
You may believe that because a washing machine washes many loads in a week, it would stay clean on its own. That's a myth, as perpetual neglect can cause mould growth due to excess moisture. This in turn affects the smell of your future incoming laundry loads. You should give it a clean every 2 to 4 weeks, depending on your usage.
Tips For Cleaning
Washing Machine Drum & Door Seal
Pour 2 cups of white vinegar into the liquid detergent dispenser aset your washer to a normal wash cycle on the hottest water setting. Vinegar softens the dirty gunk, making it easier to clean the dirt away.

Once the cycle is finished, add some vinegar to a cloth and wipe at the rubber seal, both underneath and around it.
Also check out on StyleMag: How To Effectively Clean Your Washing Machine & Dryer Inside Out
Detergent Drawer Compartments
The high amounts of residue from liquids like fabric softener make it hard to clean through, which make the perfect conditions for mould to grow.

To clean the compartments, add hydrogen peroxide solution to each compartment, and use an old toothbrush to scrub. If the mould growth is overwhelming, use spray cleaners that are specialized for removal.
Things To Take Note
To check the connection of the washing machine, look at the hoses. If they are bent, it's time to replace them. Doing so can retain the machine's optimal functions, as well as prevent a flood at home.
Bedroom
13. Air Conditioner
It's best to clean your air conditioner once a year, but if you use it every day, you should clean it every 2 to 3 months. If you don't clean your air conditioner often, mould, mildew, and dust will grow in large amounts. By turning on your air conditioner, you'll release the particles into your home, which are bad for your health.
Tips For Cleaning
Clean the filters with plain warm water, with a bit of detergent. The filters prevent dust particles from entering the evaporator coils. Dust that accumulates there can block the flow of air, which reduces cooling efficiency. Before you begin, make sure you unplug.
Things To Take Note
Clean your evaporator coils with a vacuum cleaner, but because the aluminium fins on the coils are thin, do so gently.
Also check out on StyleMag: How To Clean Your Aircon & All Types Of Fans Yourself
14. Lightbulbs
Your light bulbs make up another area that goes over your head. It's also the most inconspicuous spot.
Tips For Cleaning
You'll need a dry microfiber cloth or duster. Before cleaning, ensure that the power is off, then gently wipe over the surface. If you're cleaning an old light that has been exposed to traffic or garages, wet your cloth before dusting your bulb.
Things To Take Note
One thing you should know is that dirty light fixtures with collected dust and grime can make them dimmer by 30%. This is why you shouldn't leave your lights unattended for long periods of time. Give them a wipe, to get rid of dust, every week.
If you use a wet cloth to clean your bulb, make sure it is completely dry afterwards before putting it back into the fixture.
Lastly, don't use cleaning spray on your bulbs. If it gets into the bulb's electrical parts, there could be a fire or short circuit hazard.
Also check out on StyleMag: HDB Home Lighting Guide: From Designing, Types Of Lighting To Installation
15. Windows
To keep your windows sparkly clean, you should clean them every once every 6 months. Window cleaning may not look as tough as the other parts of the home, but it is also easy to get left-behind streaks after the work, which is an annoyance.
Tips For Cleaning
When using a cleaning solution, wipe from top to bottom using a window wiper in one stroke to prevent unsightly streaks. Gravity is your best friend here. By letting the solution go downward, it makes sure you won't go back to wipe any surface area that has already been covered.
For an environmentally friendly alternative, bring out one of your old tees or unwanted newspapers. There is no lint residue on them and are absorbent enough to ensure the window gets properly wiped.
Things To Take Note
When cleaning corners, use cotton swabs. They're great for getting to areas with dirt that are hard to reach. If you're cleaning a dirty windowsill that has troublesome corners, you can use our Windowsill & Corners Cleaner.
Do your cleaning on a cloudy day. When the sun is out, any excess moisture will dry up in the heat and form unsightly streaks. When there is no sunlight or extra heat, it'll be easier for you to wipe the solution off without any residue.
For window panes and blinds, they can have higher points which are troublesome to get at. Use a blinds cleaner brush and you get a handy extension to clean, without dirtying your hands!
---
Open your eyes to new possibilities, especially effective ways to keep your home clean. We hope this guide has given some practical and useful hacks as well. Is there a new part of the home you want to start cleaning now? Let us know in the comments!
Explore our range of Cleaning Essentials that will make your cleaning routine a breeze with all extendable rods to tackle hard-to-reach areas.
Enjoyed this post? Join us on Instagram @style_degree, Facebook and Telegram @HomeownersSG, where we share the best home organization tips and cleaning hacks.