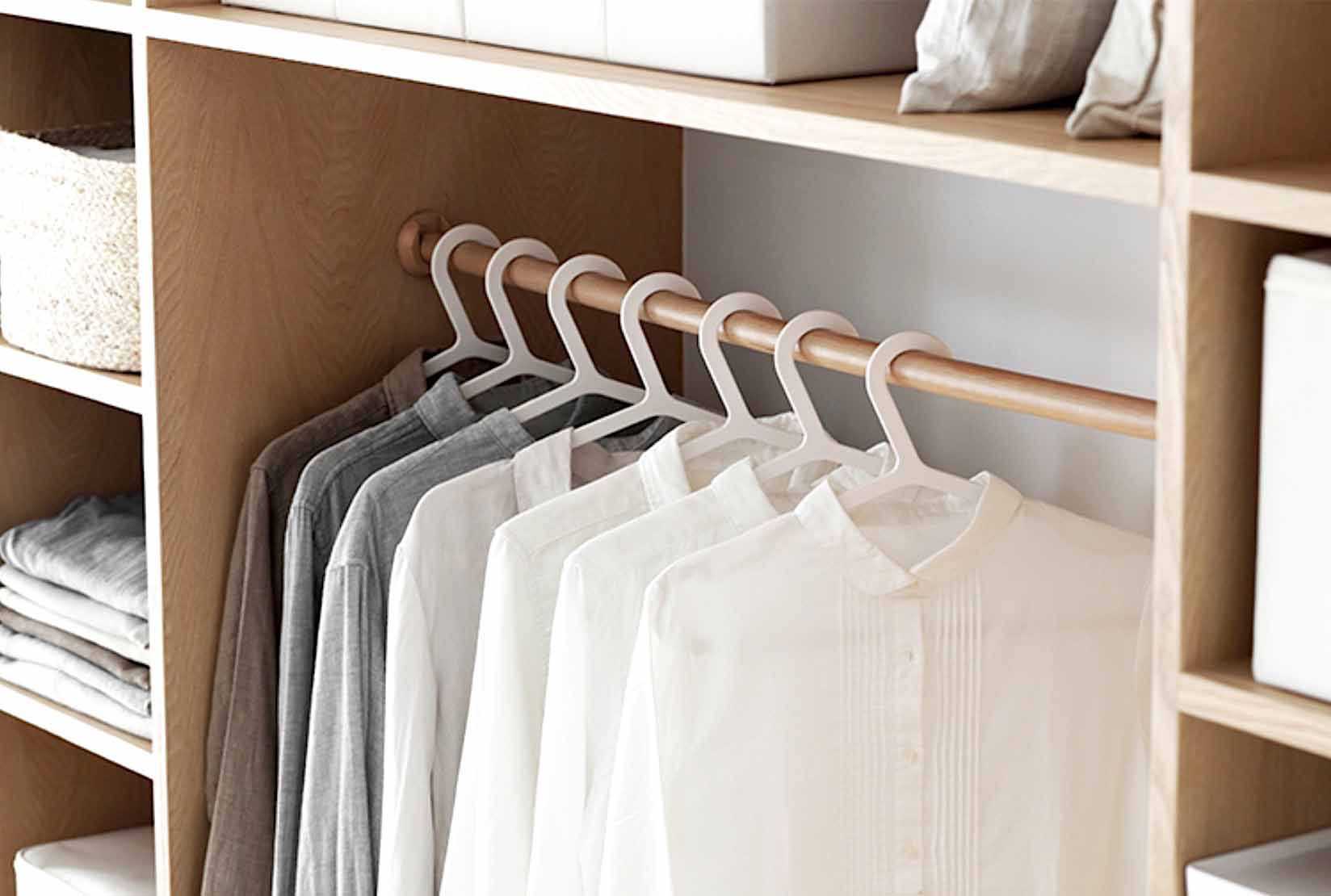 Complaints about a messy closet/wardrobe and having insufficient space to fit in all your shopping buys, we have heard it all.
In this article, we'll open up your eyes to home organization ideas suited for all closet designs, be it your walk-in wardrobe or custom wardrobe.
Learn how to not only organize, but also maximise your walk-in wardrobe space in your HDB or condominium to the fullest!
---
1. Hang multiple clothes in one hanger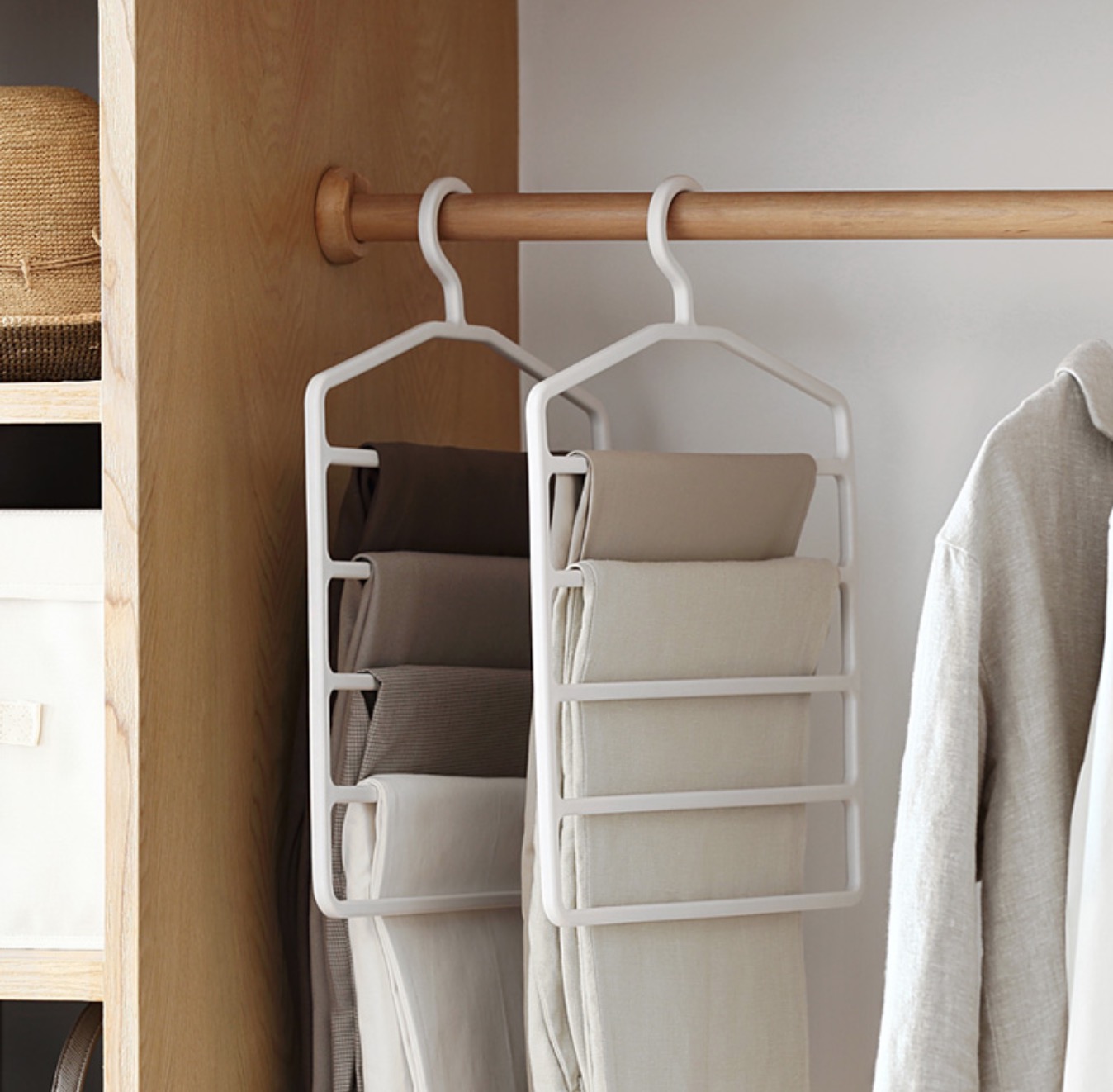 Are you finding that you're using an excessive amount of hangers just for bottoms alone?
Maximise your closet/wardrobe space immediately with our Ladder Clothes Hanger. Being able to hang 5 pieces of bottoms in one hanger is undeniably space-saving (and life-changing too)!
Tip: Arrange your bottoms by colour or type, depending on what you would prefer. E.g denims in one, formal trousers, casual trousers (or even your workout pants such as tights) in another two separate hangers.
Similarly, hang multiple tops in one hanger with our Multi Clothes Hanger. Coming with a padded anti-slip design, it prevent your tops from sliding off.
---
2. Use wardrobe/closet organizers for your intimates
Compartmentalised storage such as wardrobe/closet organizers are life-saviours.
Literally anyone (even if you are a disorganized and messy person), can have your undergarments, bras and panties placed neatly!
They are best placed inside the drawers of your walk-in wardrobe to ensure that your intimates are not in a tangled mess.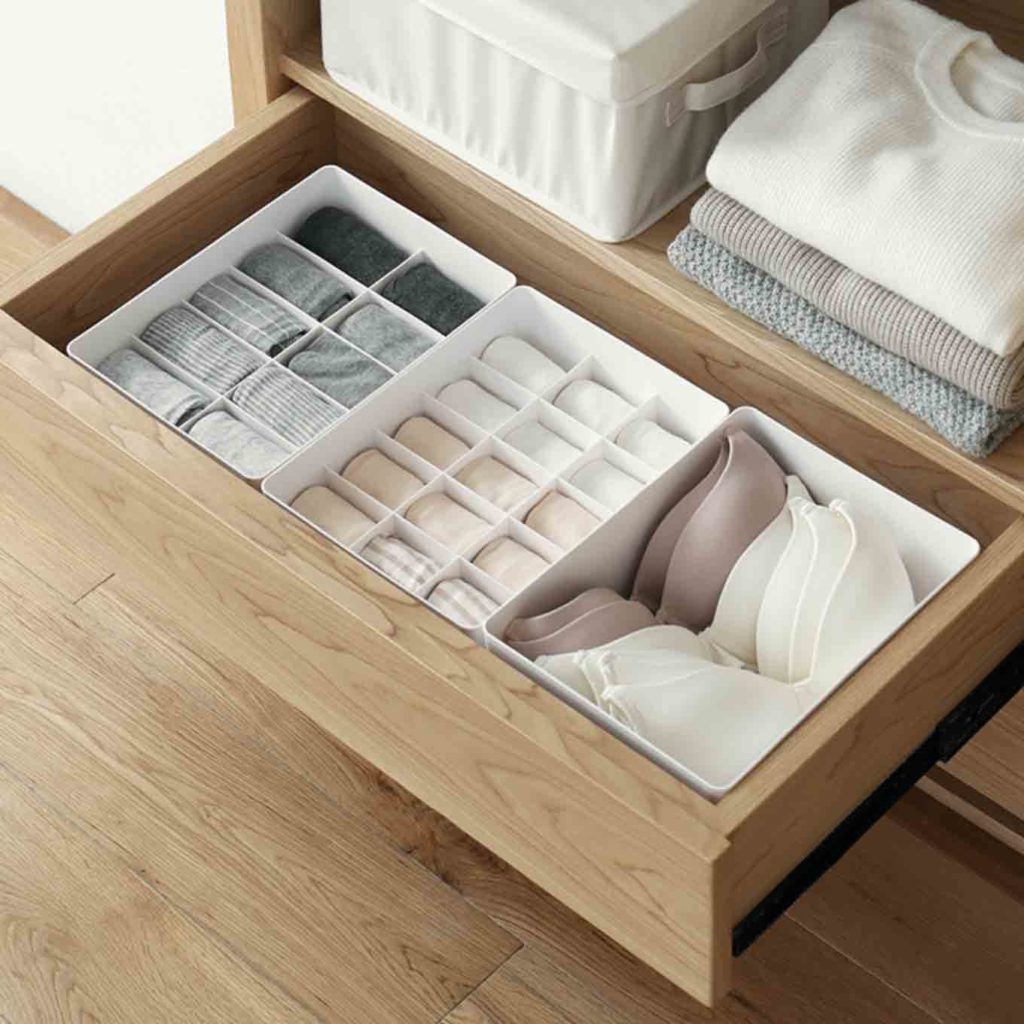 ---
3. Use uniform hangers to 'look' organized
This simple organization tip is something you ought to implement especially if you have just gotten your new walk-in wardrobe!
Remember to choose hangers of the same shape, type and preferably colour too.
This really does wonders in making your closet look organized effortlessly!
---
4. Have dedicated hangers for scarfs, belts, ties and bags
If you have a collection of scarfs, hijabs, belts and ties but they are currently in a pile of mess, utilise our Accessories Multi Hanger to have them neatly hung in your walk-in wardrobe.
While some may choose to stow them in drawers, this way of organizing allows you to view everything you have at a glance instead!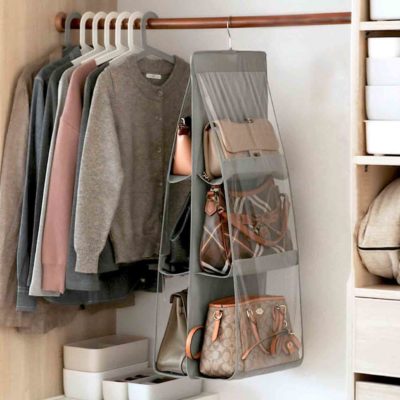 Women and bags are inseparable. We know that!
With the help of our Closet Mini Hanger or Purse & Handbag Closet Organizer, your prized possessions can be tucked away neatly in your walk-in wardrobe too!
---
5. Stow seasonal items separately
Keep seasonal items such as thermal wear, winter jackets in storage bags and stow them at the top compartments of your wardrobe or underneath your bed to cleverly utilise space!
Similarly, extra bed sheets, pillows and blankets should be stored separately in a dedicated space.
---
6. Hang from the longest to the shortest
Create a visually organized walk-in wardrobe using this technique!
Start by hanging your longer and heavier items (e.g maxi, midi dresses) on the far left. Work your way horizontally to the right with lighter and shorter clothings (e.g t-shirts, tank tops).
---
7. Prepare and plan your outfit in advance
Rummaging through your wardrobe, determined to find that missing top to match your bottom is a recipe for disaster.
Warning: Do not let your organizing efforts go to waste by doing this!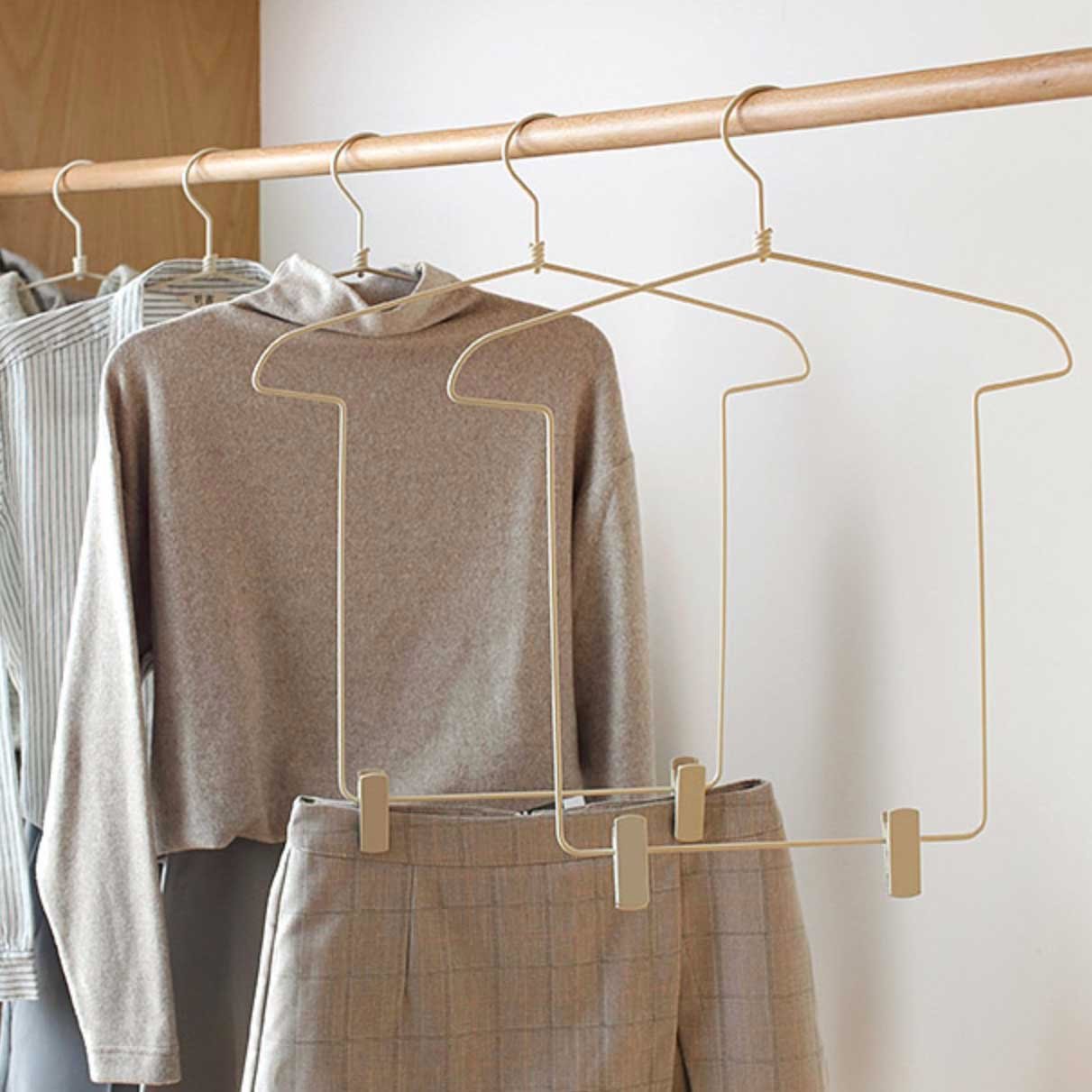 Instead, rope in the help of our Outfitter Clothes Hanger to prepare your outfit a day before.
Have them ironed and hooked on a movable wardrobe so that you can transport your outfit from your ironing room to your bedside easily!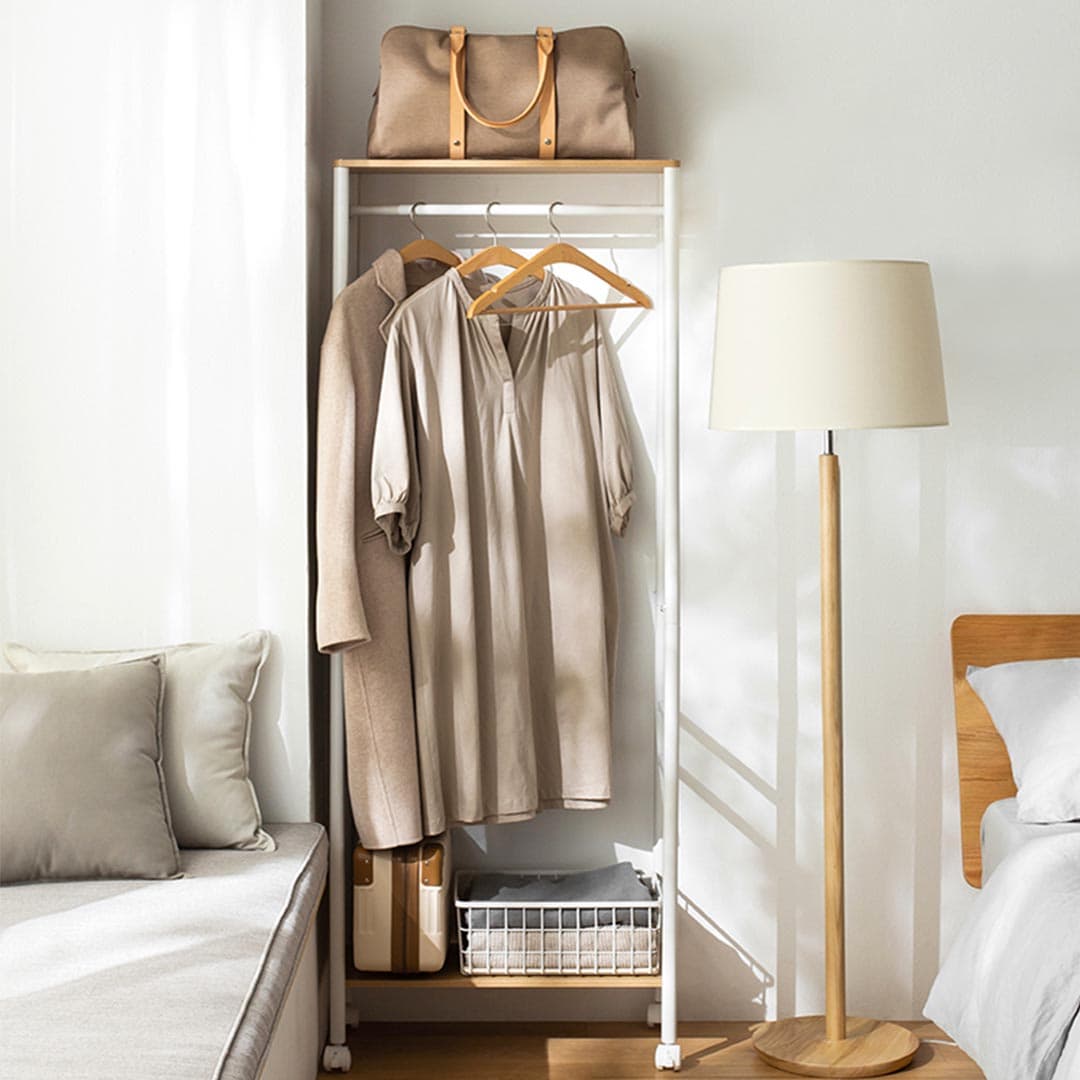 ---
8. Store clothes in an easily retrievable manner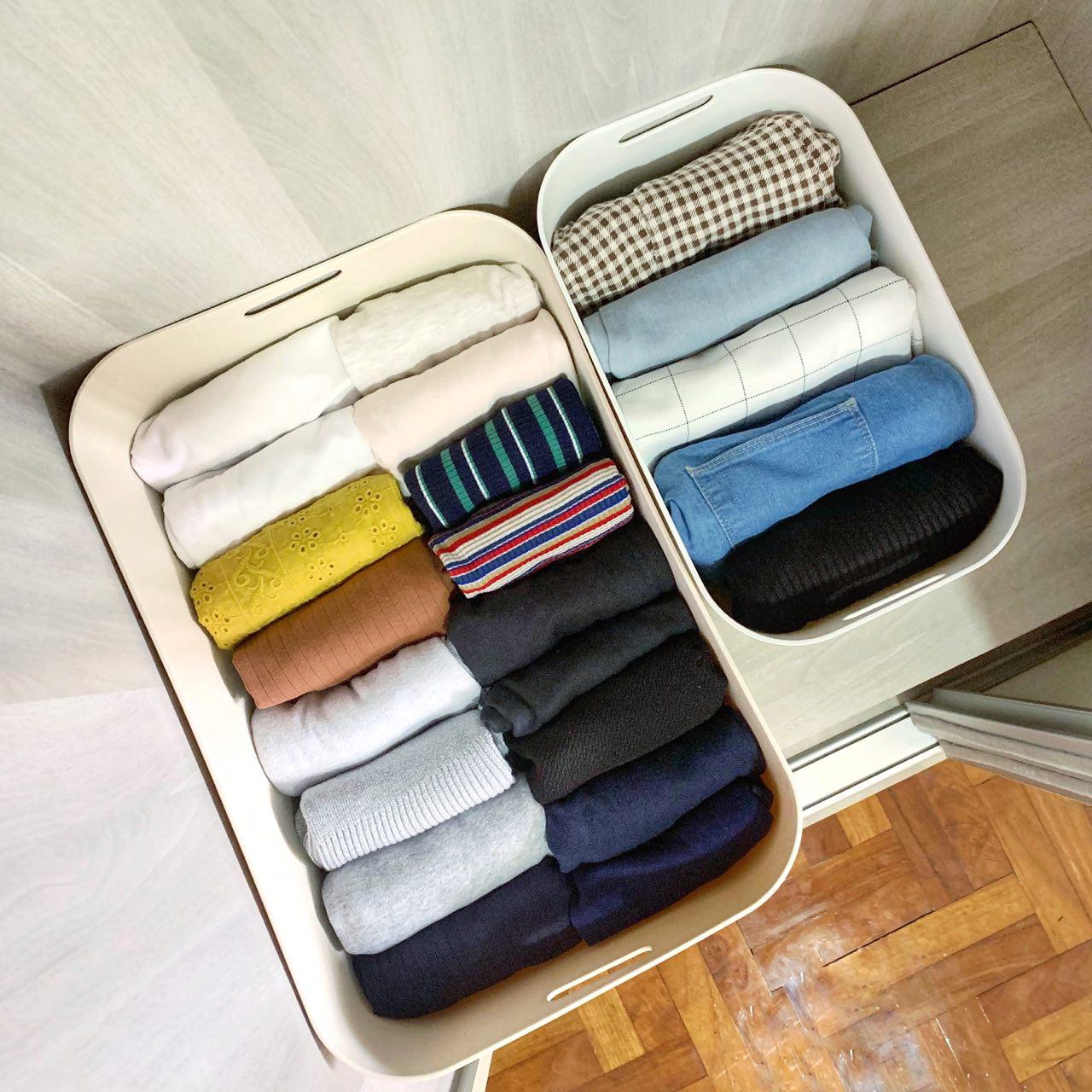 "When it comes to storage, vertical is best." – Marie Kondo
Always store clothes in your drawer upright.
Tip: Group clothes of similar colour, patterns together. By knowing what you have at a glance, it prevents you from purchasing the same type of clothing yet again.
Also read on StyleMag: 10 Best Decluttering & Tidying Lessons From Marie Kondo's Netflix Series
However, if you find folding and storing your clothes upright too much of a hassle, here is an alternative you will surely love!
The 'cheat way' of ensuring that your walk-in wardrobe stays neat at all times comes with the help of our Easy Reach Clothes Organizer (5pc Set). 
Lift and retrieve your clothes in a fuss-free manner with an easy-to-grasp tab!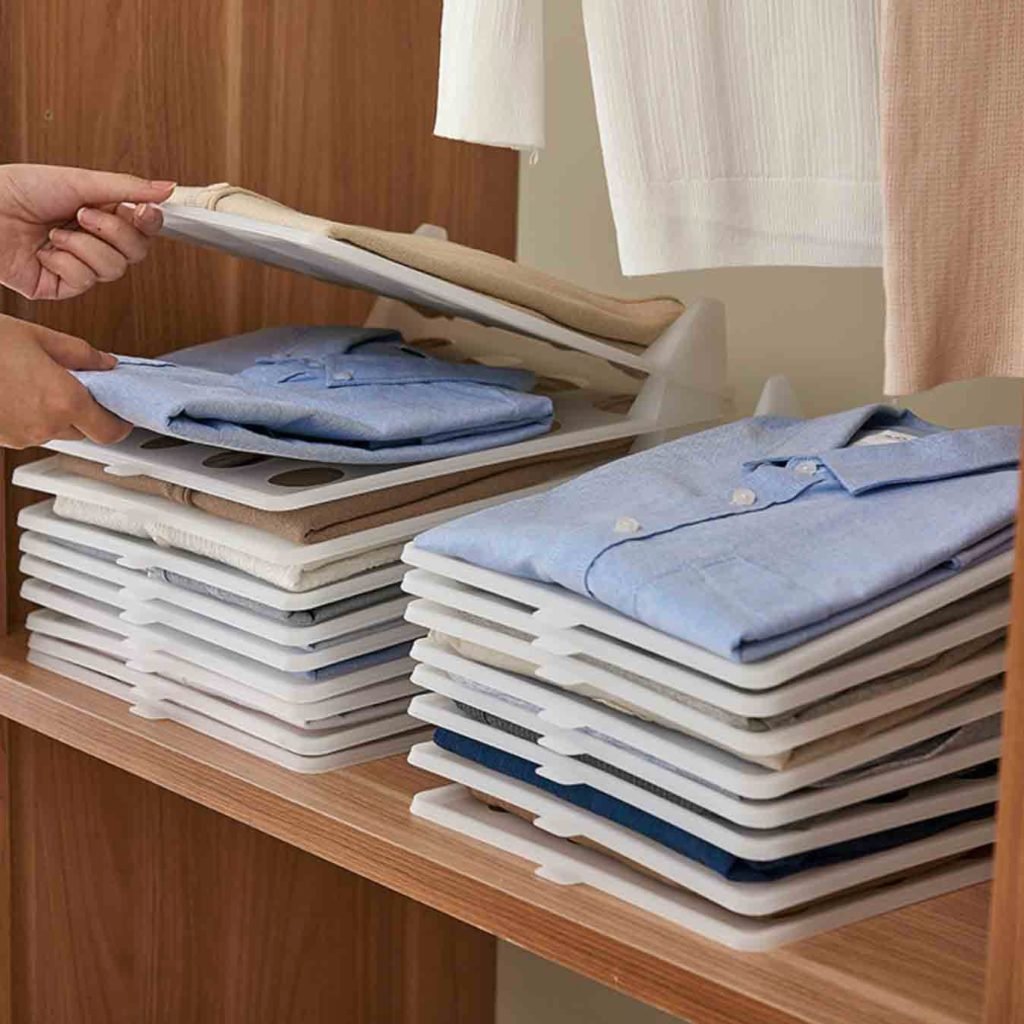 ---
Now its your turn to have these closet and wardrobe organization ideas turned into reality!

Rather than complaining about a messy closet/wardrobe, act on it. Start by optimising your space with the right hangers, keeping in mind the important organization tips and rules.
Which organization idea had you go "wow"? Let us know in the comments below!