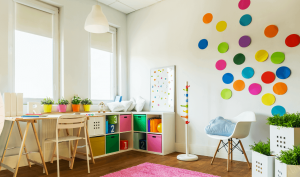 When you hear the two words 'kids' room', do you see your little one's room as a war zone littered with toys, crumpled paper, and Lego stepping hazards?

If that's what you imagined, cast away this messy thoughts with these 13 kids room organization ideas. Touching on ideas across different stages of early childhood, get inspired to transform your child's room into a clutter-free one!
---
Room Organization For Infants (Birth to 1 Years)
1. Dressers For Storage & Changing Table
In a small Singapore apartment, it is vital that your items are multipurpose! For example, not only can a dresser be used to store your baby's clothes, its top can also conveniently serve as a changing table.
2. Make Use Of Space Under The Cot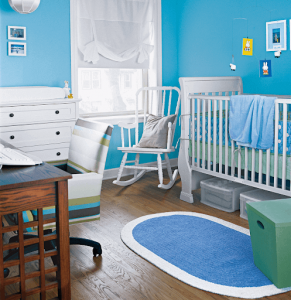 Make use of dead spaces that often get overlooked, such as the area under your child's cot. Use storage boxes to store extra essentials such as diapers, wet wipes, fitted sheets. Whenever you need to top them up in your dressing drawers, you'll know where to retrieve them easily!
Design Tip: If you're picky about storage boxes being unsightly from afar, stick on a crib curtain to ensure nothing peeks out!
3. Always Have Cot Essentials Ready
There won't be any rush to find a spare clean diaper or napkin, if you store what your baby needs urgently in a single section. With an All-In-One Cot Organizer, you'll have your baby's essentials in one place whenever you need them!
4. Reuse Baby Wipe Containers To Store Collectibles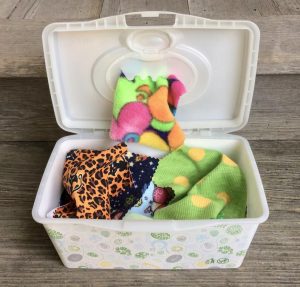 Once your baby wipes run out, don't throw the boxes away! Instead, turn them into storage containers for their handkerchieves or small collectible items. If your kids like card games like Uno, these baby wipe boxes will make excellent places to keep their games so that any important part doesn't go missing.
---
Room Organization For Toddlers (1 to 3 Years)
5. Have An Efficient Wardrobe That Can Grow With Your Child
Getting a wardrobe for your child means asking these questions like…
"How am I going to sort his or her outfits out and keep them organized?'
"Will this be big enough once he/she grows up?"
"How to make it versatile so that it can grow with him/her?"
The following few practical ideas may help you get through your worries!
Have individual sections to sort all your child's clothes (shirts, bottoms, socks) and prevent mixups. Hang the clothes needed for the week in the middle.
Have adjustable rods for clothes hanging, and line hooks and small plastic crates along the cupboard doors, so your child can gain easy access to their clothes. This can provide essential training for your child to support his or her own.
3 Tips From Marie Kondo On Organizing With Kids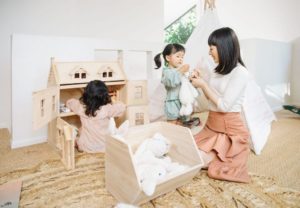 Parents should lead by example
Kondo says that she folds her clothes in front of her daughters, to show them how much she enjoys the tidying up process, and that it can be comforting to her kids too!

Allow your kids to begin at a young age
Kondo advises letting your kids start learning how to tidy up when they turn 3. By letting them learn how to fold their own clothes, they'll adopt the habit of folding and putting things back in their original place daily.

Involve your child in decluttering
According to Kondo, if your child melts down over tossing his toy truck, it means it probably still 'sparks joy' in him. Kondo suggests explaining to your kids the process of decluttering, but to not use the 'Joy' test on them. Instead, she recommends getting your kids to order their toys by what they like best, and then eliminating their least favourites.
6. Play Area That Saves Storage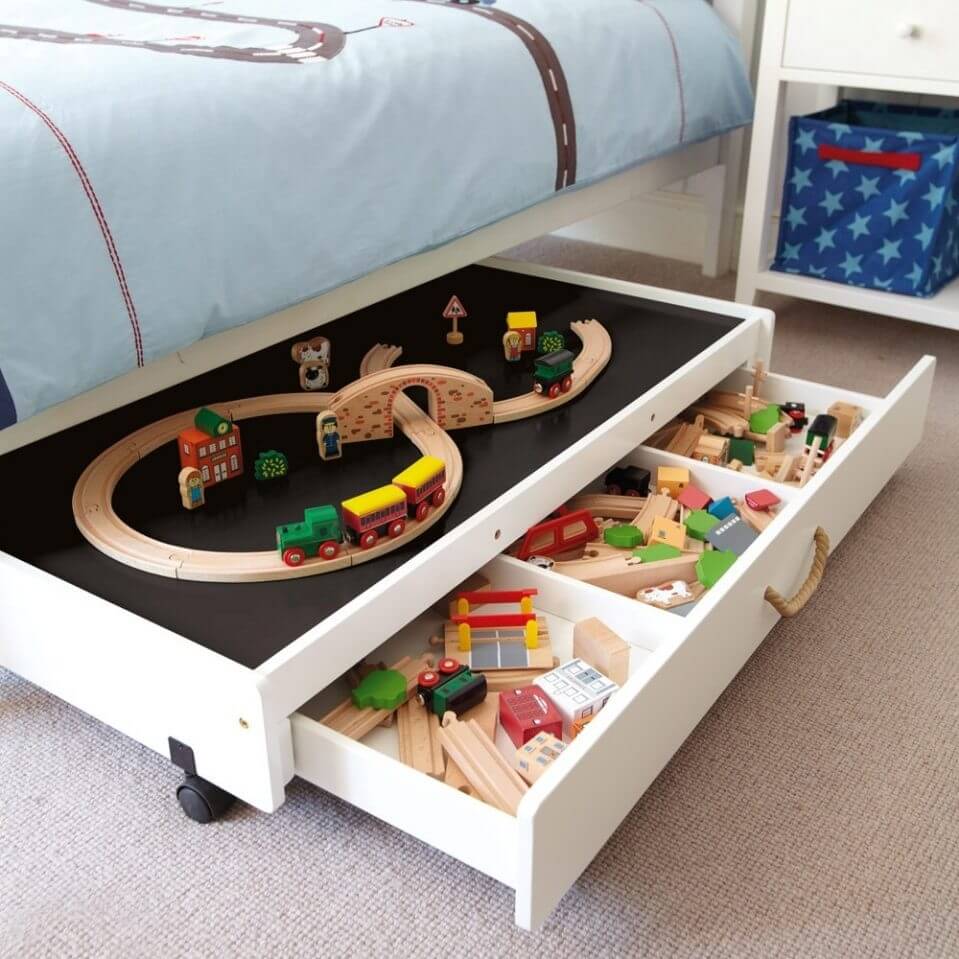 As your little one gets older, they'll need a space to play in, but it's limited in Singapore homes. Counter spatial blues by fixing your child's playing area under the bed as a roll-out set. Store their toys in cubbies and boxes lining the sofa or their bed.
7. Magnetic Strips For Displaying A Collection
Is your little one a collector and filling the home with knick knacks? Magnetic strips can come to the rescue! Prop up the toy cars on each row, and you'll have a showcase-ready display.
8. Unique Shelving Systems
Brighten up your child's room with creative shelving systems! Using open bookshelves or book organizers, they can showcase their favourite reads and encourage them to pick up a book whenever!
For a space-efficient method, wall racks can be used to hold their books Always remember, shelving them vertically is a great way to save space.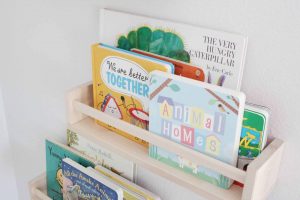 9. Creative Toy Organization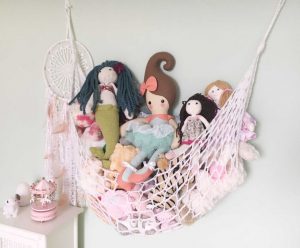 If you think your child has way too many toys that's cluttering the room, we have two ways to combat that!

Firstly, try hanging nets to store them, such as this DIY version above! Line them along the corners to maximise playing space.

Alternatively, your child can store his/her toys in our Kids Toy Storage Trolley or Stackable Kids Storage Box with Wheels! Both feature bright, pastel hues that kids love, which will encourage them to put their toys back in after playtime. Take the opportunity and let your child have a learning experience!
Fun fact: Research says that bright colours help young kids differentiate between objects as their eyes aren't fully developed, making them unable to recognise more muted colours.
10. Versatile Wall Hooks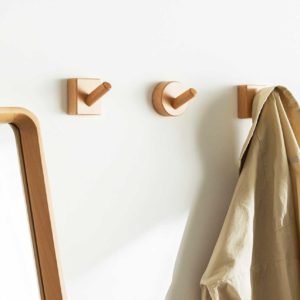 Your kids may have lots of things that need hanging, like extra shirts, jackets, or bags. Using wall hooks is a good way to keep their possessions from becoming a whirlpool as they stock up.
Tip: When mounting them, keep it at your child's eye level, so they can take what's needed and put them back later on.
---
Room Organization For Middle Childhood (3 to 5 Years)
11. Create Open Work Spaces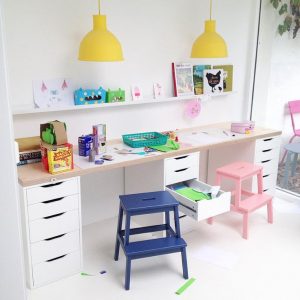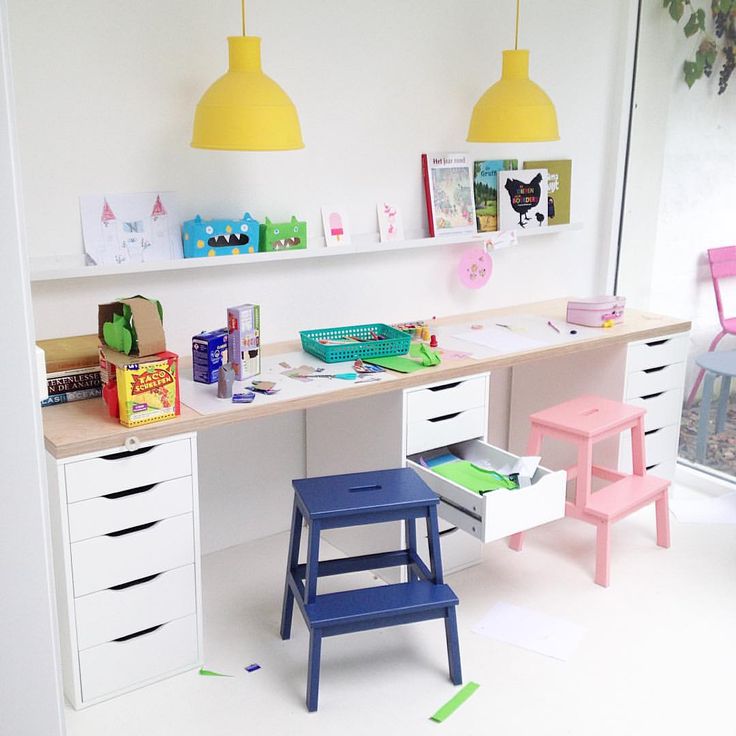 As your child becomes older and approaches the schooling age, you can start getting them ready by creating a conducive studying environment for him or her. Helping them adjust in the home from a young age will help them study better and smarter, as well as get a taste of life in the classroom.
For starters, our Desk Organizer has adjustable storage containers that can hold your child's activity papers and stationary supply sets, while our Minimalist Book Divider Organizer can hold their school files and textbooks!

Get them responsible for tidying and cleaning up their study table. Its definitely a great habit to foster from young!
12. Toilet Rolls For Keeping Stationery & Creative Work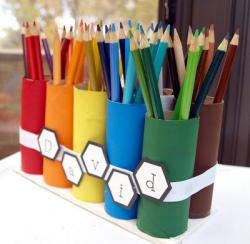 Toilet rolls aren't just for toilet paper, because they can store stationery as well! If you find your child's workspace in a mess, a bunch of toilet rolls will solve the problem. Colour-code and label them for future hassle-free tidy-ups!

Repurpose toilet rolls in a creative way by making craft animals, for example. Find time to make these adorable creatures with your child. It'll serve as a great opportunity to spend quality bonding time with them, too!
13. Corkboard For Displaying Art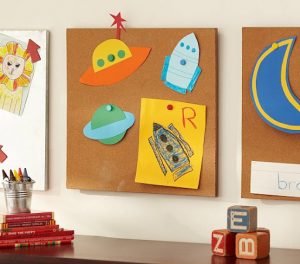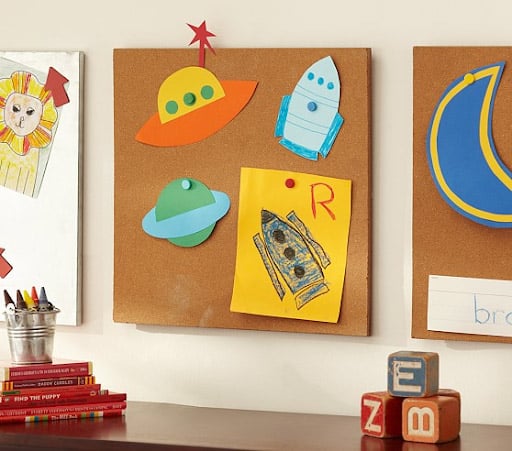 Got a budding artist in the making? Encourage their creativity, and show off the skills they have by pinning their art to a corkboard or two. Organized wall space comes as a bonus!
---
As we know, organizing is, no doubt, a tough process. Working together with your children to keep their room well-maintained will not only be create bonding opportunities, but also instil good habits for life! Have you tried any of these ideas? Comment and tell us!
Check out our new range of Kids' Collection today!