When shopping for any kitchen utensils for your home, homeowners are often spoilt for choice. Given the wide range of material and types of kitchen utensils to choose from, it is indeed a tough decision to make with regards to which kitchen utensils would fit your home.
Truthfully, different materials have their own pros and cons. With wood and metal (specially stainless steel) being common materials for kitchen utensils, learn about the pros and cons of wood and metal utensils at a glance!
---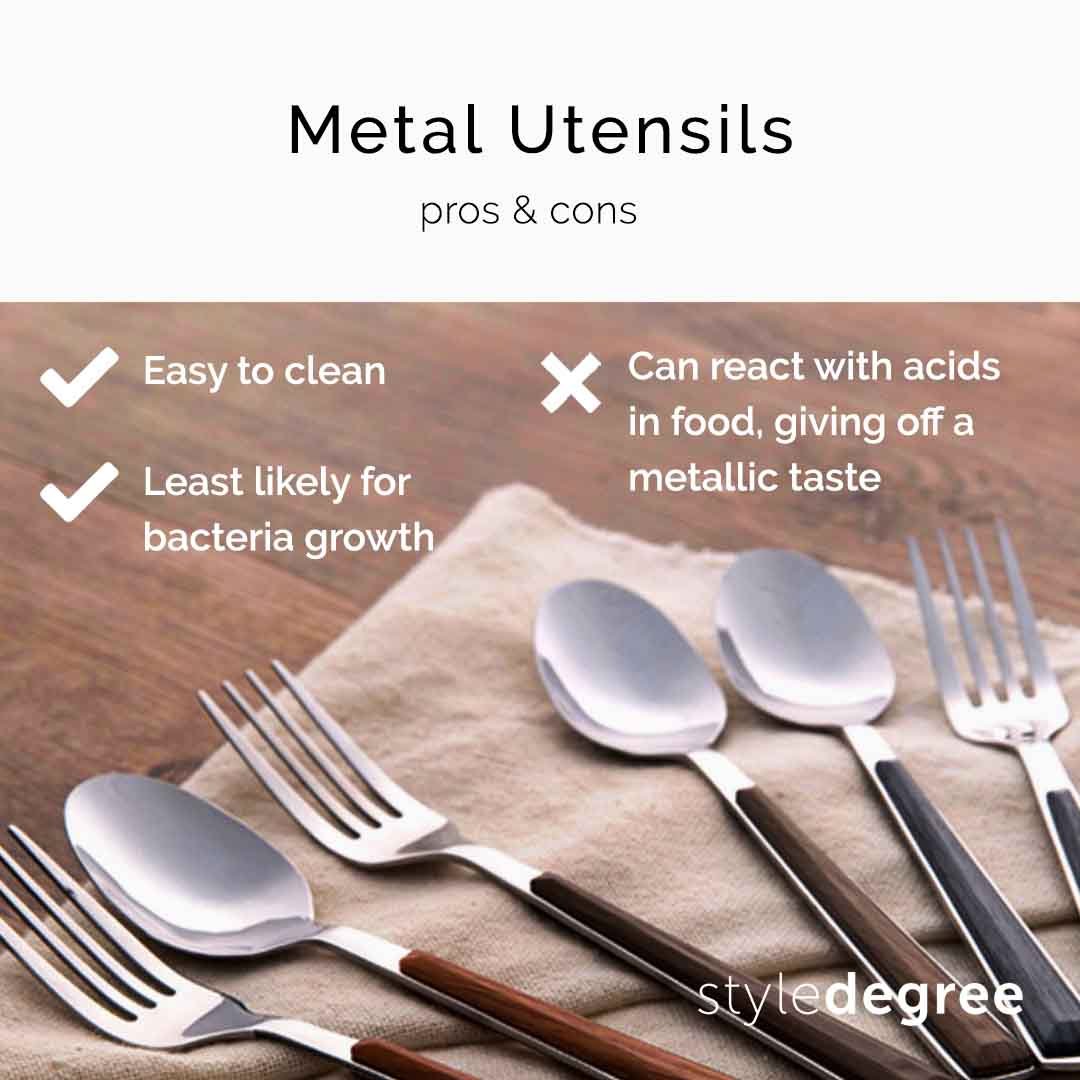 You might be aware of the myth that "metal spoons will spoil honey". Is that really true?
The origin of this myth stems from the fact that honey is acidic in nature. When a metallic surface reacts with acid, a reaction occurs and this might affect the natural state of honey.
According to HoneyCity, simply scooping up honey with a metal spoon has negligible impact. However, you should never permanently put a metal spoon into your honey jar. A wooden spoon would be a better alternative if you hope to avoid even the slightest chance of a metal spoon affecting your honey.
---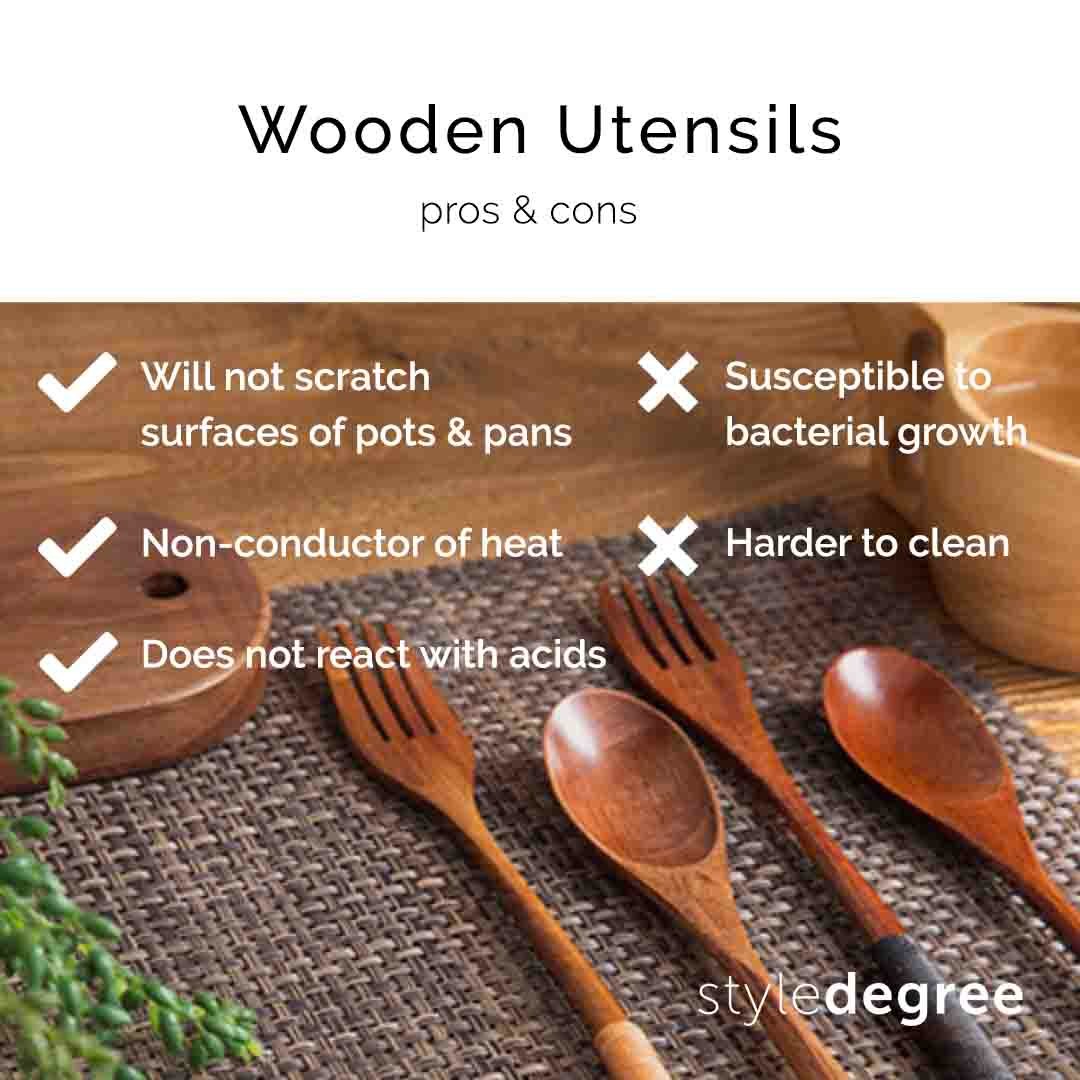 Taking the right steps to wash and disinfect your wooden utensils can help to kill any bacteria that might exist. Yay to this!
2 important actions to avoid:
Do not put any wooden kitchen utensils (including your chopping board, spatula etc) into a dishwasher! The high heat causes wood to expand, distorting its shape and causing cracks sometimes. Such cracks are a breeding ground for bacterial growth.
Do not soak your wooden kitchen utensils for a prolonged period of time!
How you should clean them instead:  
Rinse them under warm water after use
Scrub them with a sponge and washing detergent
Rinse it off and pat them dry with a kitchen towel
---

We have recently launched our first tableware series, The Oishii Series! In this Japanese-inspired series, you can find both metal and wooden utensils as well as other wooden dining essentials. Add a touch of elegance to your dining experience with this series.
Psst, do keep in mind the how to clean your wooden utensils the correct way!