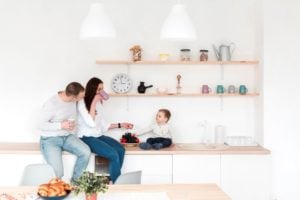 The minimalist look is one that's gaining popularity amongst homeowners. It's typically characterised by:

Avoidance of clutter
Natural light
Ample space
Texturing with different materials
While it's no secret that creating a minimalist home has its challenges, throwing a kid into the mix can often make it even tougher. If you're wondering what could possibly turn your little 'mess monster' into a petite helper, read on to discover the magic behind it!
Also check out on StyleMag: 6 Tips On Minimalist Interior Design, Not Just 'Less Is More'
---
1. Lead By Example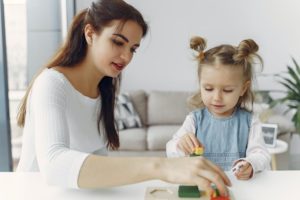 Model the way for your child by decluttering and minimising your items first. This is to show them that you are being fair and walking the talk.

Start with rooms that you feel more confident of clearing, or rooms that are used most often. That way, you'll have noticeable results that keep you motivated to continue the process!

Organizing guru, Marie Kondo, suggests that you narrate and explain what you are doing to your child as you clean so that they will learn and view tidying as a beneficial daily activity.

Children, particularly those aged six and younger, imitate and mirror the actions and habits of those around them. So if you have a young tot, grasp this window of opportunity to instil the values you want to impart!

Also check out on StyleMag: Best Tips From A Professional Organizer On How To Declutter & Organize Your Home

---
2. Educate Your Kids On The Value Of Tidying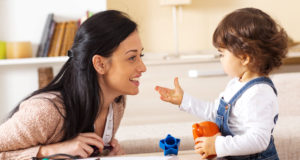 Many parents have the misconception that children aren't able to understand explanations. However, children are capable of comprehending logical connections between things (e.g. why something leads to another) from the age of two or three!
Sit your child down and explain in simple terms what will be happening. Try and put yourself in your child's shoes and point out the benefits they will derive from living cleaner. An easier time looking for his or her toy, for instance.
Some pointers to help you with explaining the change would be to:
Catch your child at the right moment. Don't do it when they're feeling cranky or in the midst of a game.
Reassure them that it's a team effort. Kids will feel more inclined towards the task if they have company to complete it with.
Be polite. 'Please' and 'thank you' works just as well with children as it does adults. Children are more likely to listen and respond favourably if spoken to nicely.
---
3. Use Organizers & Use Kid-Friendly Labels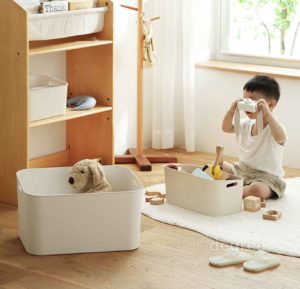 Children's toys come in various categories and in all shapes and sizes. Here're some common categories to get you started with grouping them:
Soft toys
Puzzles
Lego/building blocks
Cars & Vans
Art & Craft
After grouping them, pack them away into individual storage bins, drawers or baskets. Explain to them that they can only keep items that fit within the demarcated space. Anything else that does not fit will have to be donated, thrown or sold!
If you're looking for places in Singapore to donate children books, toys and more, check out another of our StyleMag article on the Ultimate List of Places To Donate Old Clothes & Items in Singapore.
Labelling each storage bin is equally important for easy identification, it encourages your child to put back their toys after use too.
If your child can't read yet, try labelling the organizers containing your child's items with pictures instead. You can also create great memories by having a drawing and colouring session with your child to create the label instead of just having a printout.
For any busy Mums out there, simply download our FREE Printable Toy Box Labels here to save you the time and energy to create them from scratch!
Space beneath beds is also the perfect place for storage of kids' items since it's at an accessible level for them. Consider maximising that space by getting an underbed storage box that'll allow your child to conveniently access and return their toys!
Also check out on StyleMag: 13 Space-Efficient & Unique Kids Room Organization Ideas
---
4. Get Started With A Capsule Wardrobe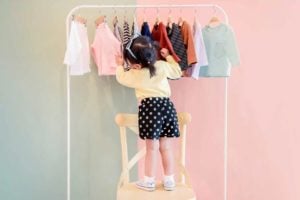 Does impulse buying of adorable kids' clothes or holding on to long outgrown clothes for sentimental value and for future kids all sound familiar to you?

Solve this problem with a capsule wardrobe, which will only contain a few essential pieces that your child currently needs. It may also give you peace of mind when deciding what to dress your child in as it narrows down your options.

As a rule of thumb, stick to only 24 to 37 articles and pieces in total for a single capsule wardrobe! All other items can be packed away to prevent clutter.
Also check out on StyleMag: How To Build A Capsule Wardrobe In 3 Easy Steps
---
5. Make Helping Out With Household Chores Fun For Your Kids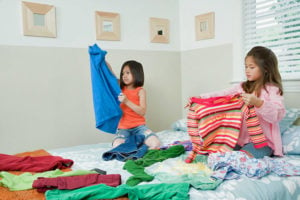 It can be tough even as an adult to work alone. So why not get your kids to give you a helping hand, and teach them about cleaning up at the same time!

Try out fun activities to get them by assessing your child's personality and tailoring your method to make helping out fun for them.

Some game ideas you could try include:
Musical Tasks: Jazz the atmosphere up with some music, and each time the music changes, get your whole family to swap household chores.
Lucky Draw: Have your family pick from a set of ice cream sticks to determine what they'll be tasked with. Include some fun ones like 'Day Off!' so your child has something good to anticipate. 
Secret Agent: Give your child a thrill by presenting them with 'missions' (the household tasks) and tell them that they are a secret agent out to save the world!
Sharing Is Caring: Set a realistic goal such as 'Try and find three toys to donate today.' and guide your child along (great for kids who form strong emotional attachments).
Escape Room: To 'escape', have your child put their toys to where they belong to before the time is up! Alternatively, give your child a large laundry basket and get them to fill it with items that aren't meant to be in the room before the timer runs out.
Most importantly, remember to have fun!

---
6. Point Out Progress & Celebrate With Your Kids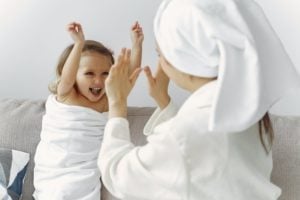 As you start to make progress over time and find that minimalism comes naturally now that it has become a habit, be sure to point this progress out to your child as well.

Tidier rooms, an easier time locating things, bring these up with your child. What is apparent to you, may not be as clear to them so you should make the effort to keep them focused on what they have achieved with you!

Celebrate your successes by investing your newfound time and money in experiences instead of things. Take your kid out to a theme park, or visit the beach with them. Spend your money on creating great memories and also reward yourself for having come this far in your minimalist journey! Over time, you'll find that you feel happier and more harmonious as a family.

---
7. Make Future Purchases Mindfully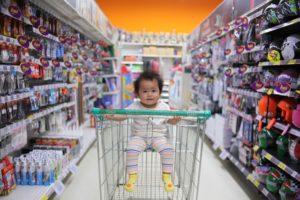 Teach your children to identify whether what they are buying is a 'need' or a 'want'. While it is true that children are constantly outgrowing their clothes and require different items in different stages of their lives, try to limit the inflow of things to your home by focusing only on what they need.

---
8. Limit Gifts From Others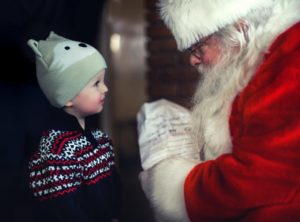 Children tend to be showered with gifts from adoring relatives. Don't ban all gifts completely, because they often stem from love for your child!

Instead, provide your family with a suggested gift list before events where they'll typically deliver presents, such as birthdays, or Christmas. Fill this suggested gift list with things that your child absolutely needs. Such as a new jacket if they've grown out of their old one.
Or better yet, ask for experiences like a ticket to an art gallery, rather than material goods. Research has found that spending your money on experiences makes you much happier than buying a material possession, regardless of how much you spend.
---
To end off, here's a gentle reminder that making the switch to a minimalist home will require some adjustment time, so do be patient with your family. Set realistic expectations, and always remember that a minimalist home with kids is definitely achievable for everyone.

We hope these tips have given you that final boost to kickstart your minimalist home! Let us know which tip you found most useful in the comments down below.

Enjoyed this post? Join us on Instagram @style_degree, Facebook and Telegram @HomeownersSG, where we share the best home organization tips and cleaning hacks to help you embark on an organized and happier homeowner life! P.S You'll be the first to learn about our latest product launches there too.