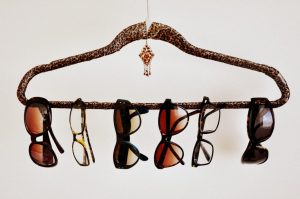 Learn 5 tricks and hacks to home organization using common items you can find at home!
---
1. Gift bags as storage organizers
We often receive presents in pretty gift bags in which we often put it in our drawers for keepsake. However, with just a simple addition of adhesive taps at the back of these gift bags, they can be turned into wall organizers! Pretty clever isn't it?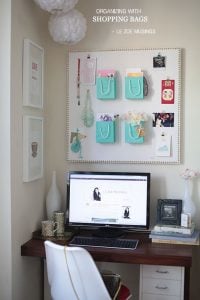 ---
2. Wine bottle jewellery stand
Transform your used wine bottles into a versatile jewellery stand! Its bottle opening can be used to hook your favourite earrings while its body can be used to organize your bracelets or even your hair-tie!
---
3. File Sorters as storage holders 
Despite its simple design, file sorters are great organization tools for any part of your home! It can be used to organize towels of various sizes by rolling and stacking them up – saving space.
Alternatively, they can be used to store the lids of your kitchen equipment upright. For makeup addicts, use them to organize your eyeshadow palettes too. The greatest advantage of file sorters is that you can see what you've got at one glance, no rummaging required!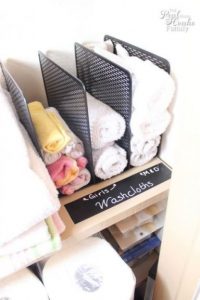 ---
4. Organize sunglasses on a hanger 
If you love buying and collecting sunglasses but haven't got enough space in your drawers to fit them all, this hack is for you. Hang your sunglasses collection on a hanger and access them easily. Get your shades on before heading out!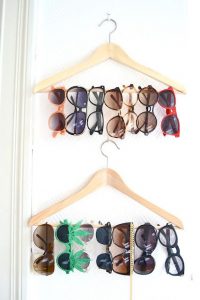 ---
5. Magnetic strips for organizing small items 
Attach a magnetic strip on your wall and use it to organize small metallic items such as bobby pins and tweezers. Simply stick them back after use and access them whenever you need them.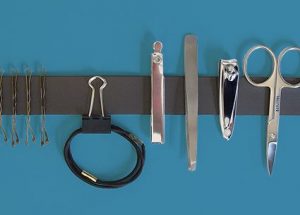 ---
Give these home organization hacks a try and let us know which one you love the most! If you would prefer storage boxes to organize your home, check out our storage collection for homeowners.