Minimalism is on the rise in Singporean HDB and Condominiums, due to the smaller BTO homes. At heart, it's all about making our home practical and clean. However, we tend to mistake 'less is more' for 'actively not including things', causing our space to become too bare and bland.
In this StyleMag article, we'll show you how to get the functional look of the minimalism interior design style correctly, yet one that is pleasing to your eye.
---
1. Being Consistent In Colours
One common misconception is that a minimalist space can only be achieved if the colour scheme is very monochrome. That's not true. You don't have to rely on a sole colour scheme! Part of making your home a home, is finding the shades and tones that suit you. For example, instead of having purely white walls and black floors, go for a more earthy-toned palette. That way, it'll really bring out the cozy and calm vibe!
---
2. Using Textures For Variety
So you've managed to get your colours in, but do you find your space still looking too flat? Don't forget to spruce up your room with textures. Include things like knitted throw pillows, or faux fur blanket rugs on the floor!
You can also take a page from the Japanese version of minimalism, called Wabi-sabi, and bring the textures to your wall! Wabi-sabi is all about embracing natural beauty and imperfections, so incorporate organic wood-type textures such as furniture or walls to really add dimensions to your space. Wabi-sabi also includes wooden cutlery and crockery, as its use dates back to the 15th century.
Love the natural beauty of wood? Explore our wooden collection Oishii Series here.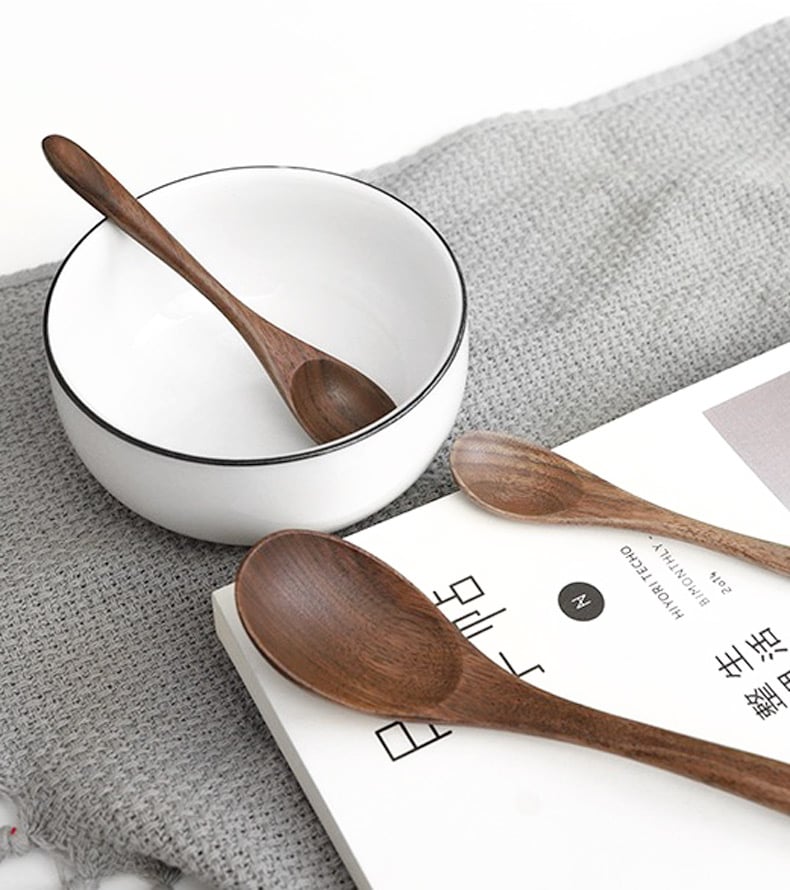 Oishii Wooden Spoon
---
3. Utilising Multifunctional Essentials
A key part of minimalism is to make the space functional. And if there's too many pieces sitting around, it just won't work. In fact, it's essential to choose what you need in the home wisely. Pick something that's multifunctional, to save and maximise your space! One idea that follows this principle, is a dining table that extends into the study room (as seen above), allowing homeowners the benefit of multipurpose use.
---
4. Incorporating Art
Art pieces range from print, paintings, sculptures to installations and they can add flair to your home. Don't fill your wall with multiple pieces of art, as they will take up unnecessary areas. The best and frills-free method, is to pick a simple and timeless art piece, nothing that's too flashy.
---
5. Bringing Nature Into Your Home
Another excellent tip is to have potted plants around. Not only do they make great decorations, they're good for your physical and mental health! Japanese Wabi-sabi also puts strong emphasis on that, with potted plants and neutral florals on furniture pieces.
Even if you don't have a green thumb to become a plant parent, you can always gather dried flora, such as baby's breath, rye, or cattails. Throw in lavender and roses for an aromatic scent! However, it's essential to arrange them sparsely, so that you can prevent unnecessary clutter.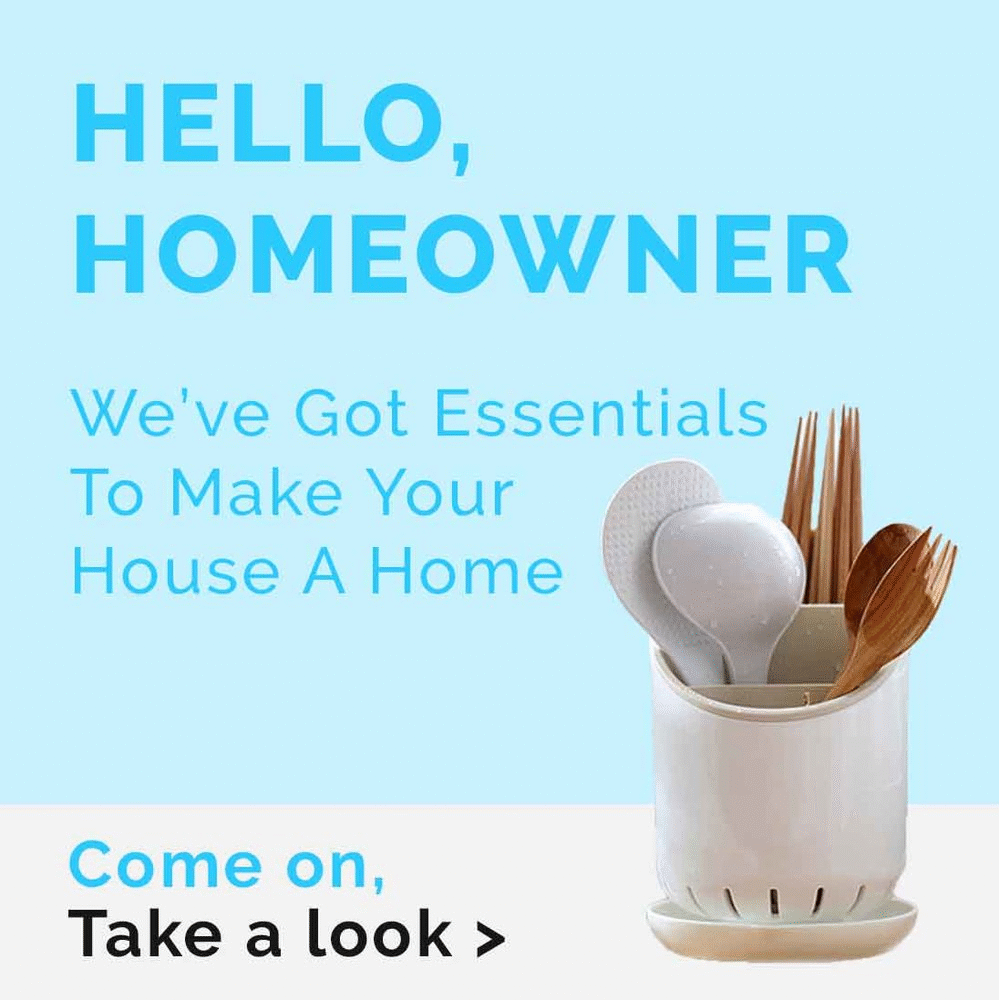 ---
6. Keeping Your Clutter In Check
Hidden storage is your best friend! Store your day-to-day clutter behind a sliding door, or under a tatami floor. Adding a few more pieces of furniture that comes with storage purposes as well as utilising organizational items to store your nitty gritty items will help to keep up the illusion of a tidy home.
As always, only keep those items that "spark joy" in you. If the KonMari method hasn't been driven into your mind, we recommend you watching her Netflix series to gain some motivation! Otherwise, simply check out our StyleMag guide on 10 Best Decluttering & Tidying Up Lessons From Marie Kondo's Netflix Series,
---
If you've had minimalism in mind but didn't know how to make it work, we hope these tips guide you through well! After all, a home is a place of comfort, a place you want to come back to every day.
Here's our Minimalist series for a burst of inspiration!