Collecting your keys to your brand new home is incredibly exciting. However, before you head off to prepare for your housewarming party, there are still some items you have to check off your checklist.
Let's get them done before the party begins!
---
This post is a member of our 6-part series – View our complete guide below!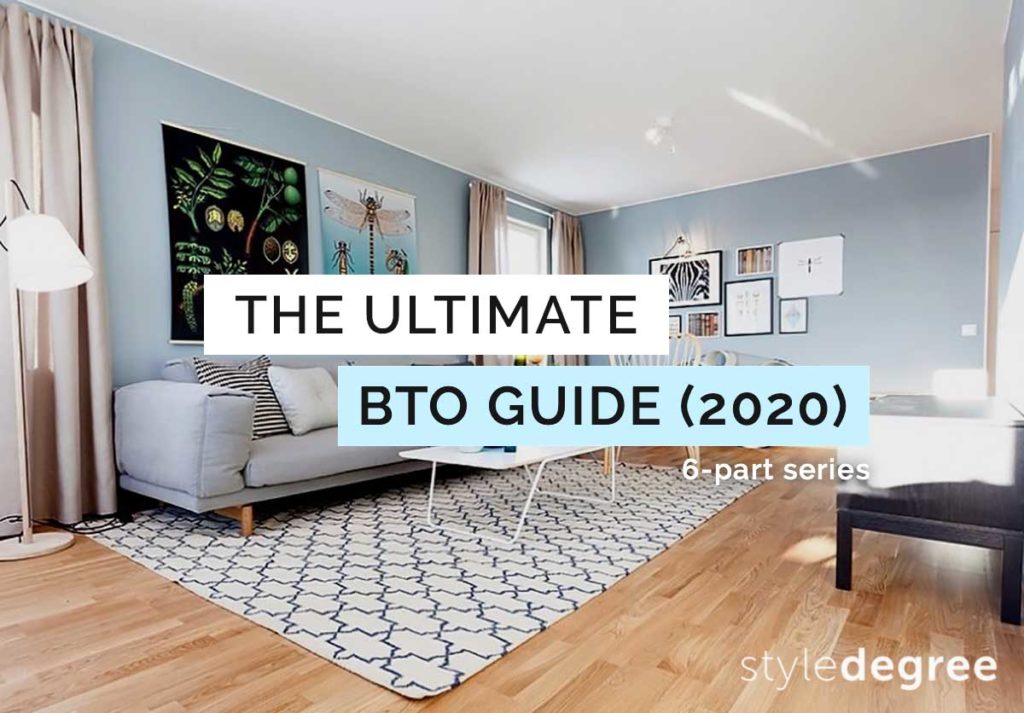 Preparation Stage:
Action Stage:
Pre Move-in Stage:
Part 5 > Defects Inspection: Things To Look Out For
Part 6 > Home Improvements: Interior Design & Home Must-Haves
---
1. Notification from HDB
When it's ready to view your new home, HDB will drop you an SMS informing you that you may proceed down to collect the keys. HOORAY!
Next, head over to HDB's website and login to your account using Singpass and print out the appointment letter. Be sure to read through the letter and sign at the declaration form. That's it, you're done!
2. Purchase Fire Insurance
Before your appointment date, be sure to purchase your fire insurance from ETIQA, HDB's appointed fire insurer (no other insurance companies are allowed). Below are the rates which depends on your HDB flat-type: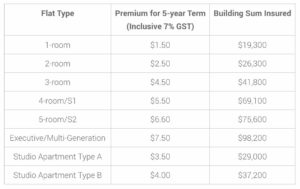 As you can see, the rates are truly affordable, ranging from $1.50 for a 1-room unit to $7.50 for a Executive flat. HDB and ETIQA are able to offer such attractive rates due to the large number of HBD flats under this insurance scheme.
While you may purchase the fire insurance on the day of your key collection, we would recommend doing it online to reduce waiting time. Simply head over to ETIQA's webpage here and it should be completed under 15 minutes!
Besides, there might be promo codes or better rates available online! (Just Google)
3. Set up Utilities: Water & Electricity
While you might not move in to your house on the very first day, it is certainly advisable to get your utilities settled early.
Similarly, this can be done easily online. Simply head over to Singapore Power (SP) Groups website, open an account and book an appointment slot for a SP technician to head down to your new house to activate the water and electricity supply.
On the day of key collection, open the letter box to retrieve the key which turns on the water outside your home. Keep this key safely as you will need it when the technician comes to set up the utilities for the very first time. SP may need the key for future checks and quality assurance as well!
4. Enrol in Home Protection Scheme (HPS)
Another compulsory aspect of your application is HPS which is a "mortgage-reducing insurance" if unfortunate events befall you.
Although you are able to opt out of this scheme if you have already purchased other insurance policies, it is truly helpful for rainy days.
Feel free to read more on HDB's official site. You may apply for it on the day of your key collection at HDB Hub.
5. Prepare Singpass & Important Documents
We have come to the final preparations and this is perhaps one of the most important parts – remembering to bring along the required documents! Here's a full checklist of the things you will need for the actual key collection day:
A working Singpass
NRIC
ROM Marriage Certificate if you are under the Fiancé/Fiancée Scheme
Completed GIRO forms if paying by monthly instalments or fully by cash
Print ETIQA Fire Insurance Confirmation if already booked online
---
Now that you are all prepared for the key collection, you may proceed to plan that big housewarming party you have been dreaming about. See, hard work does pay off handsomely, doesn't it?
For our next post, we discuss the inspection process of your new home to ensure that everything is in tip-top condition!
---
This post is a member of our 6-part series – View our complete guide below!
Preparation Stage:
Action Stage:
Pre Move-in Stage: