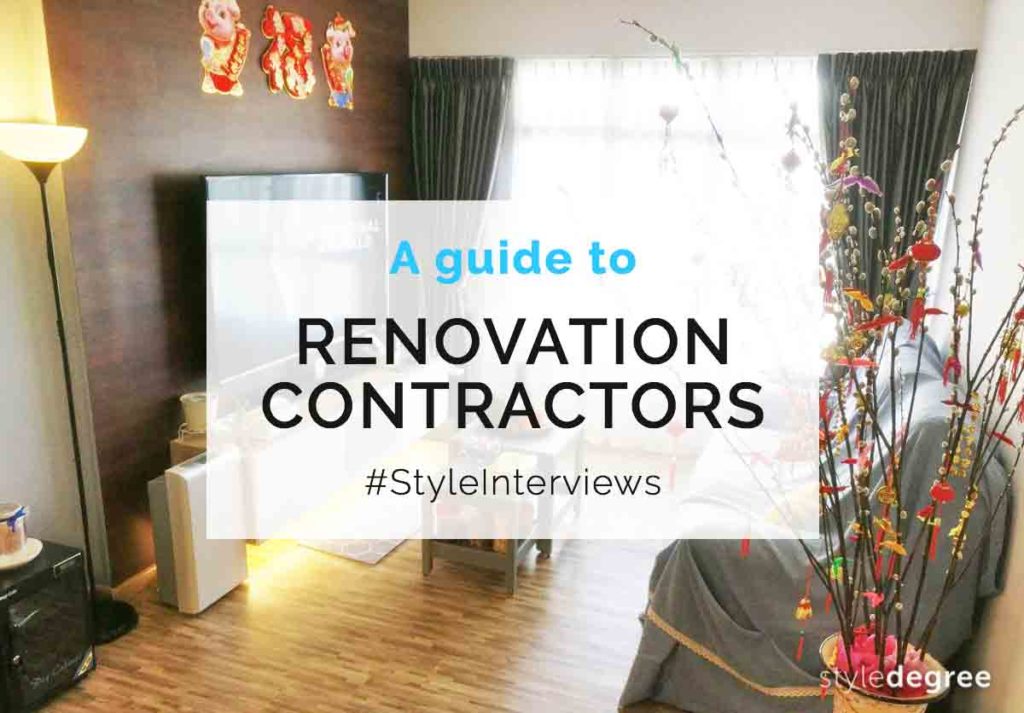 When it comes to renovating your dream home, the first words that pop up in your head will likely be "Interior Design" or "ID" firms. In fact, we have written a guide on choosing the right interior design firm!
On the other hand, there are the lesser known Contractors which may actually be the go-to solution for your renovation works.
In this guide, we will discuss the pros & cons of Contractors and hand you some tips when working with one – let's get right to it!
---
Style Interviews – Thanks Ida!
In this unique guide, we interviewed Ida, a happy new homeowner! She & her family utilised Contractors for the entire renovation process, from big ones such as the kitchen and the living room to minor ones like electrical works and flooring.
We recently visited her new nest and it is a beauty! Thank you for taking this interview and for the helpful images!
---
An Introduction – What do Contractors do?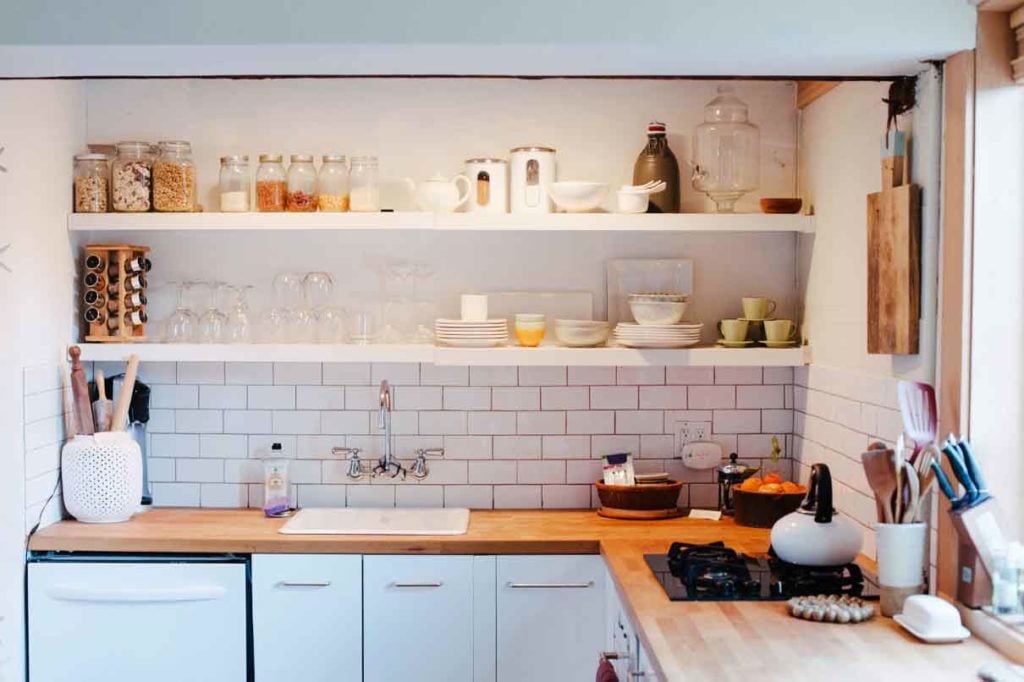 You can think of Contractors as the guys who specialise in getting things done. Their main expertise lies in obtaining the right materials, finding suitable manpower and most importantly, their years of experience in construction and carpentry.
Most Contractors specialise – for example, some may focus on the kitchen while others only do tiles and flooring. Do note that there are also general Contractors which are jacks-of-all-trades and do all kinds of renovation. They are usually the ones with over ten years of experience!
In fact, when you engage an ID firm, they will usually take charge of the design and overall project management. The actual renovation process would likely be subcontracted out to Contractors which specialise in that area.
---
The Pros & When To Consider Contractors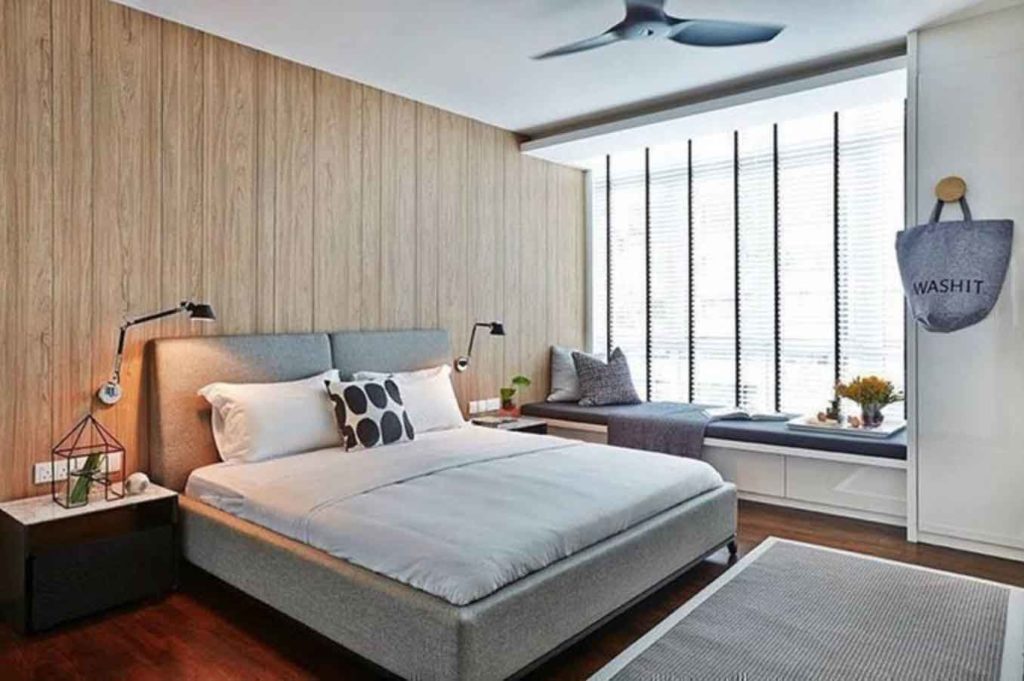 1. Cost
The price difference between Contractors and ID firms is huge. It is almost 30-50% cheaper to go with a Contractor than with an ID firm for the same outcome.
Let's hear from Ida's experience:
"We did ask ID to give us a quote, but it's like $60,000 for something that I'm paying $30,000 at Contractor"
Listen to our audio snippet:
Of course, there are good reasons for the price difference which we will cover later on. The main thing is, at this cheaper price, be prepared to be more hands-on as compared to going with an ID firm.
2. Already knowing what you want
Having an idea of the end result is another reason why you should go for Contractors. Having an idea does not mean simply having a few Pinterest images saved on your phone. (we know, we do that too!)
Also check out on StyleMag: 4 Steps To Creating An Interior Design Mood Board (With Free Template)
To prevent miscommunication with the Contractor, you will have to be specific. For example, you will have to know the exact dimensions for the kitchen counter top, do markings on the floor plan and more.
3. Willing / have time to be more hands-on
Working with a Contractor means that you will have to be much more involved during the renovation process. This is great for homeowners who have flexible working hours or simply like to be part of the action as it gives them a great sense of accomplishment at the end of it!
In our interview, Ida said that
"For us, we are flexible on the timing and we are just here (to monitor things)"
Listen to our audio snippet:
---
The Cons & Why ID Firms May Be Suitable
1. Engaging a Contractor means more work yourself
On the other hand, an ID firm handle your renovation needs completely, including:
Designing, research & recommendations
Selecting the right Contractor(s) for the job
Scheduling and ensuring that the deadline is met
Purchasing the right furniture
Defects inspection
As seen from the photo above, Ida and her family will usually be around when the Contractor is there to keep a tab on things and to ensure that things are going according to plan!
Going with an ID firm usually means that you get to "relax" after the design phase as the ID firm is supposed to handle the rest for you. (USUALLY that's the case, though it is recommended to keep an eye on things).
If you have a hectic schedule or simply willing to engage a professional to do the work, choosing an ID firm may be the way forward.

---
Guidelines When Working With A Contractor
1. Be specific in your requirements & have it written down
This is true whether you engage an ID firm or a Contractor – but for a Contractor, this is especially the case! Like mentioned earlier, a Contractor's main expertise lies in construction. Thus, they will take the cues from you with things related to sizing, design, materials and more.
From our interview, we learnt that Ida marked out guiding lines using coloured tapes (see above) to help the Contractor with piping and other bathroom installations. Feel free to use tapes, the floor plan or even pencil marks to assist the Contractor in his work.
"You really need to spell out every single detail, even though it is only for wiring or power point. You really have to write it down… because every single item is chargeable. Everything has to be in white and black."
Another tip is to write all items which have been discussed and agreed upon. Sure, the Contractor uncle is friendly and you may trust him – but this just helps to prevent miscommunication. You don't want to be shock with an inflated bill, do you?
2. Engage a main Contractor with experience and is helpful
This may seem common sense, but a helpful main Contractor is one of the most important factors for a successful renovation!
So what is a "main" Contractor? The main Contractor should be the one performing the bigger renovations. For example, the kitchen, the bathroom or room partitions (a.k.a, he is the one which usually costs the most).
According to Ida, her main Contractor provided her advice throughout the renovation process such that everything comes together perfectly:
"The main Contractor that we knew is pretty good. He's an old man in this line for over forty years. He can give you input during your renovation process"
For example, he could provide suggestion on where to install the air-conditioner, how should the wiring be done and even provide contacts for other Contractors such as painters and electricians!
3. Schedule your Contractors effectively
Going the Contractor route means that you will usually have different Contractors working on different things. It may turn out something like this:
Kitchen & Bathroom: Main Contractor
Flooring: Contractor A
Built-in wardrobes: Contractor B
Air-con & wiring: Contractor C
Painting & cleaning: Contractor D
As such, you will have to know which renovation job has to be complete first and then schedule each Contractor according. This will reduce time wastage and help get to get the renovation process done smoothly.
Similarly, feel free to liaise with your main Contractor for advice as he will usually have the most experience on the sequence of the renovation.
4. At the end, remember to perform defects inspection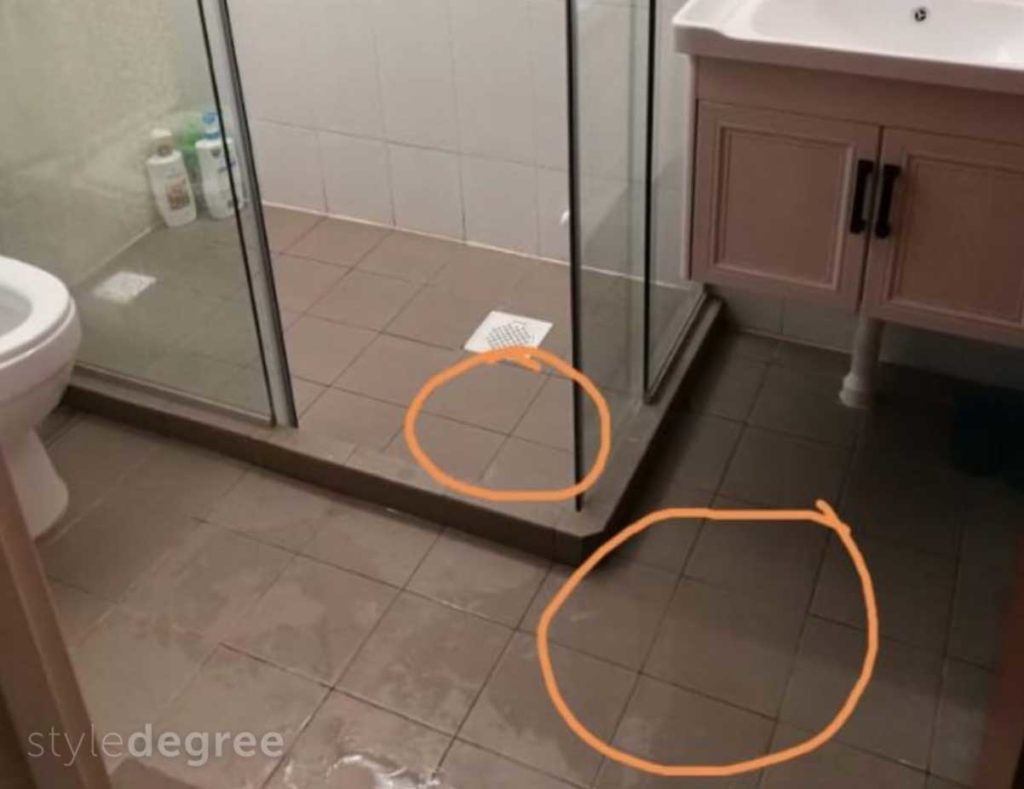 Contractors, even those with the best intentions, are not perfect builders. There may be times where there may be minor workmanship and quality issues. As such, do be reminded to perform a simple defect inspection.
In fact, we have written an in-depth StyleMag article for new BTO homeowners on how identify defects. The guide also comes with a Free Defects Checklist so be sure to read it!
Once you have identified an issue, remember to take a picture and highlight areas of concern. Then, note down as much details as possible and send it to the Contractor ASAP! Most Contractors should assist you as long as it is not too long after the completion of the renovation.
---
Summary
With this guide, we hope to have helped you in your decision between engaging an ID firm or a Contractor. Once again, a big thank you to Ida for joining us in this Style Interview – we're sure it has been truly helpful for new homeowners!
If you would like us to bring happiness to your new nest, be sure to check out our Home Essentials collection.
From Kitchenware and Closet Organizers to Bathroom Essentials and more, we have got specially curated home essentials to make your home organized and cosy!