Whether you are a young couple or have established a lovely family, the BTO journey is definitely a huge milestone for any Singaporean.
Besides, this new nest might be your first "big-ticket" purchase – you want to make sure that it's a well-informed decision!
This is what our Ultimate BTO Guide sets out to do. In this 6-part tutorial series, we will guide you (in baby-steps) to your BTO success!
---
This post is a member of our 6-part series – View our complete guide below!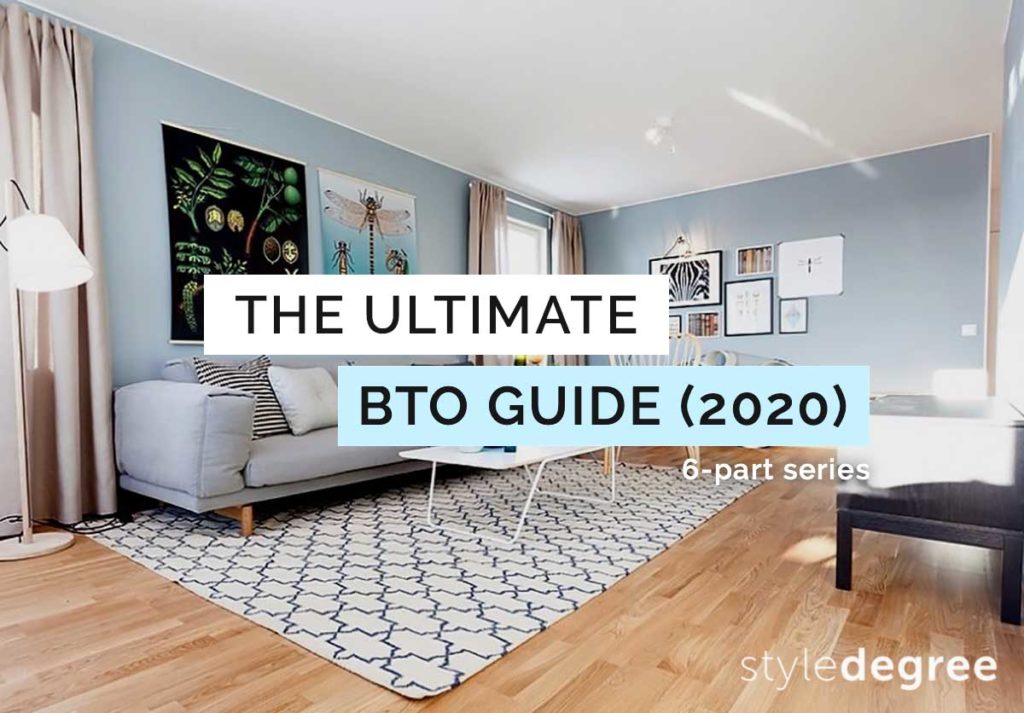 Preparation Stage:
Action Stage:
Pre Move-in Stage:
Part 5 > Defects Inspection: Things To Look Out For
Part 6 > Home Improvements: Interior Design & Home Must-Haves
---
1. Eligibility – Can I BTO?
Before you even start to apply, check that you are eligible for BTO in the first place. In essence, you will have to meet the following criteria:
1.1 Citizenship/Permanent Resident (PR) requirement:
One applicant has to a Singaporean citizen while the other applicant has to be a citizen or PR
1.2 Fulfil a particular scheme:
There are also other lesser know schemes such as the Non-Citizen Spouse Scheme and Joint Singles Scheme. View full details using HDB's Eligible Checker.
1.3 Maximum monthly household income:
4-room or bigger:

$12,000
$18,000 (for extended or multi-generation family)

3-room:

$6,000 or $12,000 (for non-mature estates, depending on project)
$12,000 (mature estates)
 1.4 Age
All applicants must be above 21 years old
Parental consent will be required if spouse-to-be is between 18-21 years old and Special Marriage License is required if spouse is below 18 years old
1.5 Property Ownership
Applicants shall not have owned or disposed of any property (both local and overseas) 30 months before their application and taking possession of the flat
However, you may fill up this form to apply for an exception.
To double-confirm your eligibility, be sure to complete to HDB's official e-survey!
2. Priority Schemes
From the famous chicken rice stall to the latest tech gadgets, Singaporeans are famous for queuing for things. What if we told you that you can jump the BTO queue with priority schemes?
Takeaway: It's important to enrol into a priority scheme whenever possible
There are mainly 2 benefits in enrolling for a priority scheme. Firstly, during sales launches, more units are set aside for applicants with priority schemes. Secondly, should you be unsuccessful the first time (it happens!), you will be prioritised during your next application.
With all these benefits, you may be wondering how do you apply for a priority scheme?
As seen from the table above, there are 7 different priority schemes that may be applicable to you. For example, first-time home owners, married couples with kids and multi-generation families have a higher chance of hitting the BTO jackpot.
The details of each scheme is laid out in great detail on HDB's official site, but we are going to cover 3 of the most common ones here!
2.1 Parenthood Priority Scheme (PPS)
This scheme is the one to look out for if you two are a young couple and expecting a child at the time of application or have a child under 16. This scheme is designed to help young families to find their first nest!
2.2 Multi-Generation Priority Scheme (MGPS)
MGPS is one to consider if living close to your parents is of top priority! This scheme allow you and your spouse to live on the same floor or the same BTO project as the elderly parents – great if you are expecting children and would like grandparent to help look after them!
2.3 Married Child Priority Scheme (MCPS)
If your parents have an existing flat and you would like to live near them, it is a good idea to go for MCPS. This scheme gives you priority for a BTO unit within the same town or 2km of the existing flat.
Last but not least, Do note that first-time applicant can apply for up to TWO schemes – be sure to maximise your chances!
3. Location, location & location
Without a doubt, location should be a major consideration when it comes to choosing a BTO launch.
Why so, you ask? Well, a good location saves you time and money – every single day – on transportation.
It also enhances your resale value when you decide to sell your flat. Besides, who doesn't want to have an NTUC or Kopitiam just a stone's throw away?
Simply put, location is King.
Sometimes, you do not have much of a choice as HDB have limited developments for each application window.
For example, the January 2019 launch will have units at Jurong West, Sengkang and Kallang whereas the November 2018 launch had launches at Sembawang, Sengkang, Tengah, Yishun and Tampines.
While you can't control where are the next launches, you can certainly optimise your chances of a good location. Here are three factors you should consider:
3.1 Transportation
A vital consideration, especially if you are not planning of driving in the near future. Firstly, head over to HDB's new launch page, click on "Upcoming Sales Launch" and select the sitemap of launch you are interested in.
Now, examine the closeness of the nearest MRT station(s) and bus-stop(s).
Then, ask yourself, am I comfortable with travelling to-and-fro from work every day? Do I have to change bus to get to the nearest MRT? What is the cost of travelling?
Another important point is that each BTO launch have different blocks, some of which are closer to a MRT station or certain bus stops than others.
For instance, the August 2018 launch in Yishun features 2 distinct areas of development, one closer to Yishun MRT than the other – be sure to select the ones that suit your needs!
3.2 Amenities
Essential amenities are always a bonus in terms of convenience and resale value. Once again, HDB's new launch page is our friend here.
Check the sitemap to see if there are any planned coffee shops, community centres, parks or hospitals.
Also, if you are planning to have children, remember to see if there are any childcares, primary or secondary schools around. In this case, the more, the merrier.
3.3 Future developments
While no one can predict the future, be sure to plan ahead! By planning ahead, we mean researching on future developments that might affect the BTO launch you are interested in.
Are there new MRT lines that will be built nearby in the future? Could there be upcoming heartland malls in the area? A quick-and-easy Google search will surely yield some answers!
---
Congratulations on reaching the end of Part 1! Research is always the most important part as it requires the most "brain work". In summary, be sure to:
1) Check your eligibility
2) Apply for priority schemes whenever possible
3) Research on location
That's it for Part 1! Be sure to continue on to Part 2 where we cover the important aspect of financing your new home.
---
This post is a member of our 6-part series – View our complete guide below!
Preparation Stage:
Action Stage:
Pre Move-in Stage: