Just like how we love to haggle at the pasar malam, it's possible to get a "cheaper" price for your BTO flat!
In this post, we will teach you how to and save money on your BTO by applying for grants and obtaining a loan that fits your financial needs to a tee.
---
This post is a member of our 6-part series – View our complete guide below!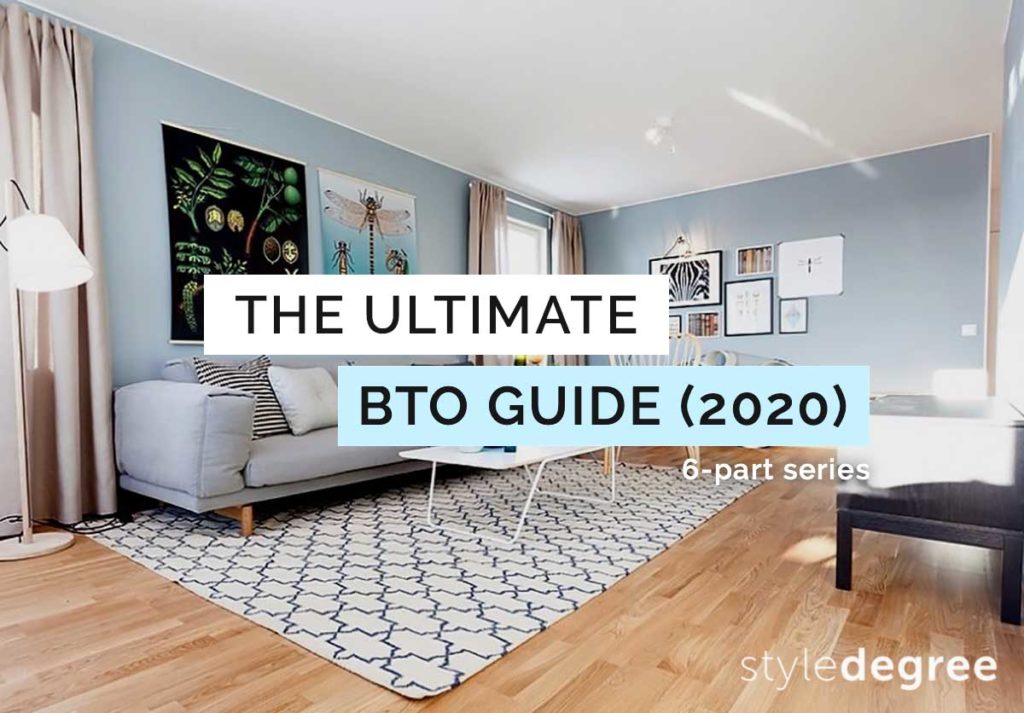 Preparation Stage:
Action Stage:
Pre Move-in Stage:
Part 5 > Defects Inspection: Things To Look Out For
Part 6 > Home Improvements: Interior Design & Home Must-Haves
---
1. Grants – Enhanced CPF Housing Grant (EHG) & how much am I entitled to?
Grants are like angbaos, just that they usually add up to thousands of dollars – you don't get that during CNY, don't you?
Besides, from 11 Sept 2019 onwards, the Enhanced CPF Housing Grant (EHG) will replace the previous Additional CPF Housing Grant (AHG) and Special CPF Housing Grant (SHG)  for BTO applications.
In a nutshell, the EHG grant offers higher grant amounts, a higher income ceiling and applies to more types of HDB flats (eg, resale, new and executive condos) – a big win all around!
1.1 Eligibility
You are eligible for EHG if you fulfill the following criteria:
The applicant(s) have been working for 12 months before the application and is still currently employed
Average monthly gross salary for the past 12 months below $9,000
The remaining home lease must at least 20 years and be able to cover the applicant till 95 years old. Otherwise, the grant will be prorated
1.2 Grant Calculation
The grant calculation is rather straightforward as it is based on your household income. Simply tally your household income with the table below: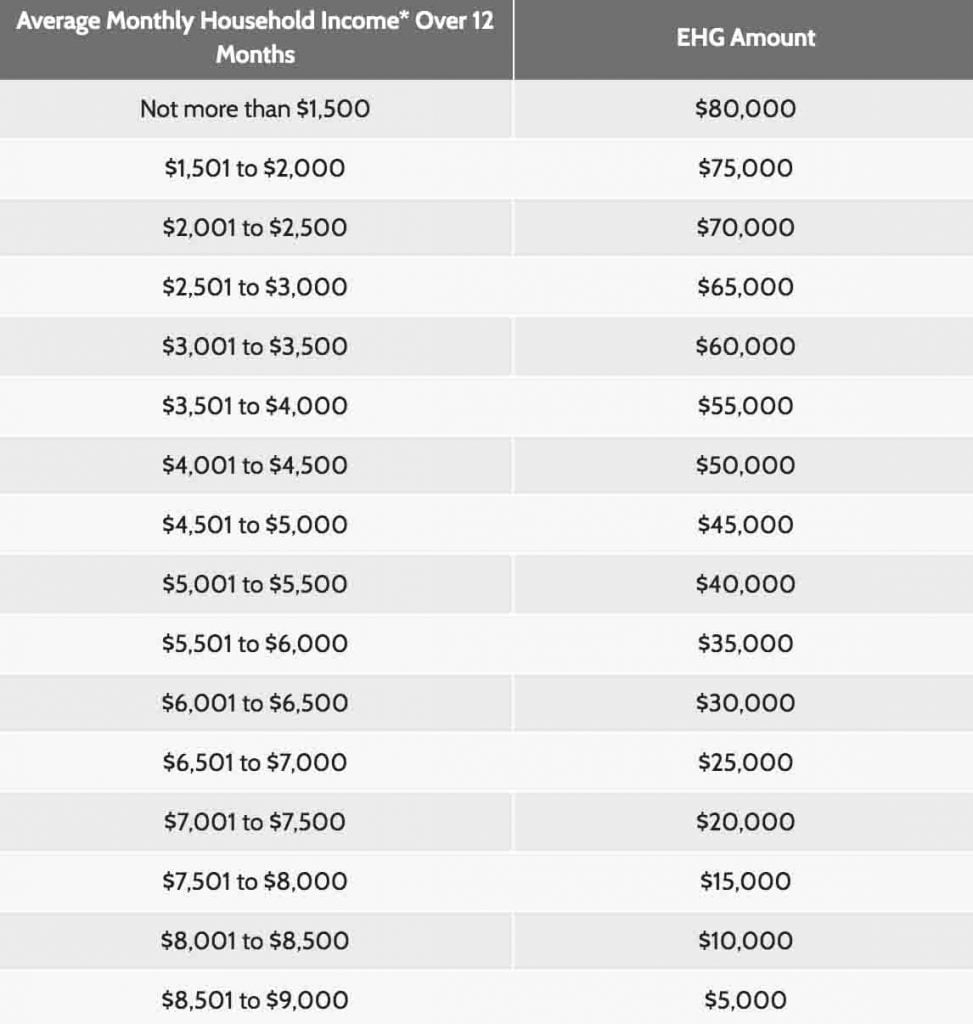 Image source: HDB
2. Loans – HDB vs Bank
Grants are perfect discounts – but you will need to pay for the rest of the amount!
When it comes to financing the remainder, there are usually 2 options to choose from, either a HDB loan or a bank loan. Let's consider their pros and cons:
2.1 Interest rates & repayments:
HDB's interest rates have been locked at 2.6% for over a decade while banks will usually loan you at an interest rate that fluctuates accordingly to market conditions.
While bank rates seem to be favourable, keep in mind that rates will usually increase over the years and will mimic market fluctuations. As such, your repayments may fluctuate consistently as well.
This may not be desirable if you would like to plan ahead financially. Besides, late repayment is usually a financially painful experience for your wallet.
Our verdict: You can't go wrong with a HDB loan. While they might be higher in the short-run, their predictability makes it a safe option, especially if you would like to plan ahead financially.
2.2 Maximum loan amount
Don't want to pay too much upfront? Then you should go with a HDB loan as it allows you to loan up to 90% of the flat's value.
On the flip side, a bank loan only allows you to loan up to 75%. Do take note though, the more you loan, the more you will have to pay in the form of interest.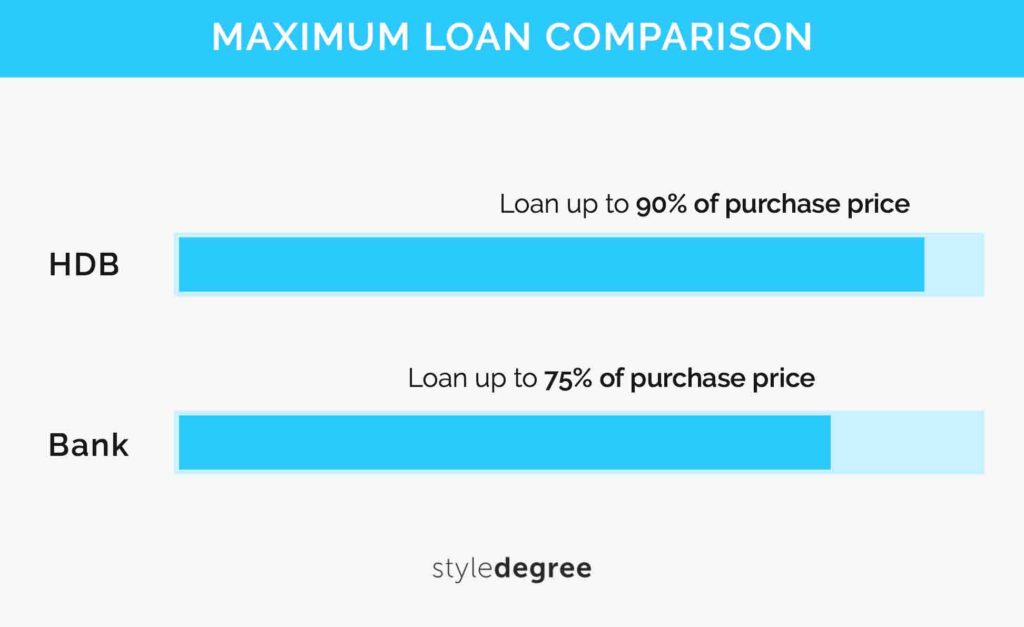 Our verdict: Applicants who would like to pay less upfront should go for a HDB loan, otherwise, there isn't much of a difference.
2.3 CPF usage
Another reason to take a HDB loan is that it allows you to utilise your CPF Ordinary Account (OA) savings to pay for the downpayment fully. This means that you will have more cash on hand for other stuff –  such as choosing an ID firm to renovate your dream nest!
On the other hand, bank loans require you to pay a minimum of 5% in cash (of the total value) for the downpayment.
This could increase if your loan amount decreases (you're willing to pay more downpayment).
Our verdict: Want to have cash for other expenses such as home renovation or even a honeymoon? A HDB loan utilises more of your CPF and hence might be the one for you!
2.4 Early repayment
The ability to repay your loan earlier without penalty is a good thing as it gives you the flexibility of reducing your financial burden in the long run.
Once again, this is in favour of a HDB loan as it allows for early repayment without penalty. On the other hand, a bank loan will cost you a 1.5% penalty should you repay your loan earlier.
Our verdict: It's easy to see who's the winner here – choose a HDB loan if you would like to have an option of repaying your loan before it ends.
Overall Verdict
Aside from a higher initial interest rate, a HDB loan is often a safer (and more popular) choice due to:
Predicable interest repayments
Lower downpayment amount &
Various CPF advantages.
Now that you have learned the various types of grants and loan options, we will next be covering the actual step of putting in the BTO application. Catch you in Part 3!
---
This post is a member of our 6-part series – View our complete guide below!
Preparation Stage:
Action Stage:
Pre Move-in Stage: