If you have not been consistent with your weekly cleaning routine, now it is really the time to get started!
Freshen up your home to welcome the new year by thoroughly deep-cleaning your home, focusing on those areas you only clean once or twice a year such as your curtains and windows.
To get started, click here to download our free Spring Cleaning Checklist as a guide to ensure that you have got everything covered! Print it out, stick it on your fridge door to keep yourself reminded on what you have/have not completed.
We know that thoroughly cleaning your home can be pretty tiring, hence, here are 3 easy spring cleaning tips for you to follow through!
---
1. Involve your family and delegate tasks
Enlist your little helpers (yes, your kids!) to help out with the spring clean. It is a good way for the family to bond together and to instil cleaning habits in your children. 
Utilize the Spring Cleaning Checklist we have provided above to delegate tasks. By giving each family member a responsibility, each will feel a sense of accomplishment after seeing a clean house!
---
2. Tackle room-by-room each time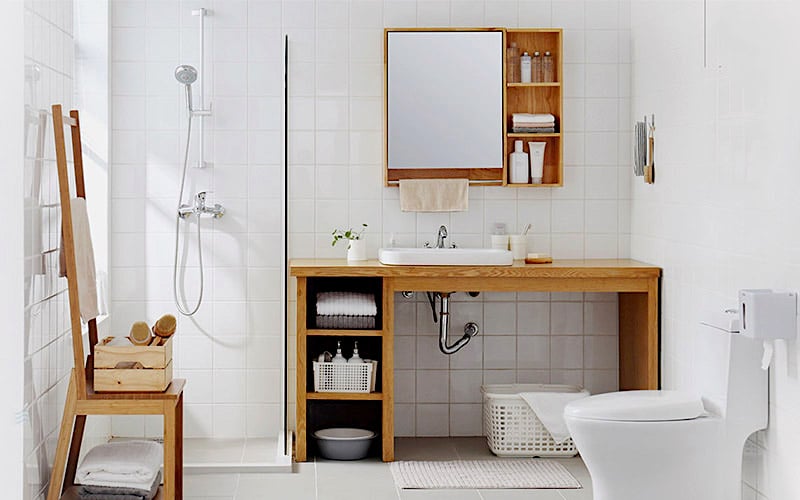 Rather than rushing to complete your spring cleaning in one day, spread it out over a period of 2-3 weekends. In each weekend, tackle different rooms in your home.
Always remember that it is important to pace yourself to avoid getting unnecessarily stressed out!
---
3. Decluttering tips
"Does the item spark joy in you?" "Will you ever use/wear it again?"
If your answers to both questions are an absolute no, then it is time to discard/donate it away.
Check out our other StyleMag articles below to learn how to declutter step-by-step:
---
Usher in the new year with a spick and span home!
When it comes to cleaning your home, always keep in mind that small steps goes a long way.
Start by fostering daily/ weekly organization and cleaning habits. Taking an hour every week to dust/clean your furniture, putting things back to its original position can make all the difference!
---
Explore our range of Cleaning & Hygiene essentials and Home Storage essentials to aid you in cleaning and organizing your home.
If you would like to receive daily updates regarding anything home-related, click here to join our Telegram Channel, Homeowners SG.
Be part of our community on Instagram (@style_degree) and Facebook (Style Degree) to get first-hand updates on our latest home essentials launches 
Happy spring cleaning!