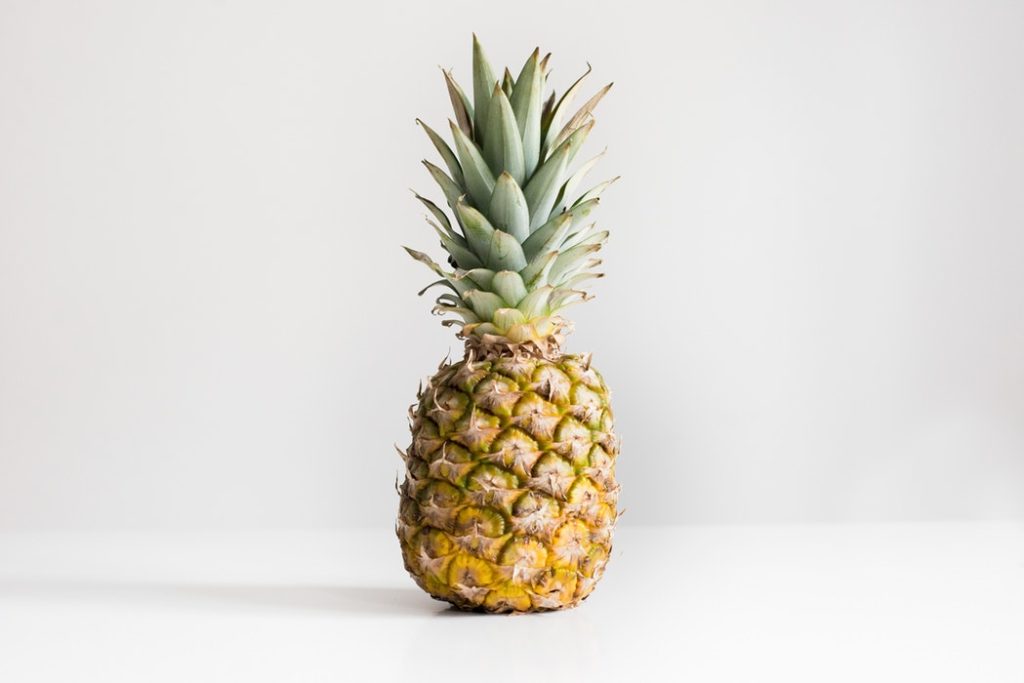 Congratulations! It is another milestone reached after collecting the keys to your new dream home!
You would have heard from friends and families on what to do for your BTO door opening and moving in ceremony.
However, if you are still clueless over the multiple things you have to do, read on as we will guide you through it.
To keep things simple, we have broken each ceremony into 4 stages which you can find in the free downloadable printables below!
Things to prepare beforehand
Before & while entering
After entering
Post ceremony
Disclaimer: We do acknowledge that different religions, races and families may have different beliefs and way of doing things. Hence, there is no hard and fast rule towards these ceremonies/rituals. Ultimately, follow what makes you comfortable and happy with!
---
1. BTO door opening ceremony
Collecting your home keys and having the first look into your new nest. Your heart is definitely brimming with excitement and happiness isn't it?
Usher in good luck, prosperity and everlasting happiness by following these steps.
Depending on your personal beliefs, you can take a look at the annual Chinese Almanac to select an auspicious day and time to enter your new home.
Click here to download the A4 size printable. 
Print it out and use it as a guide when you prepare for it!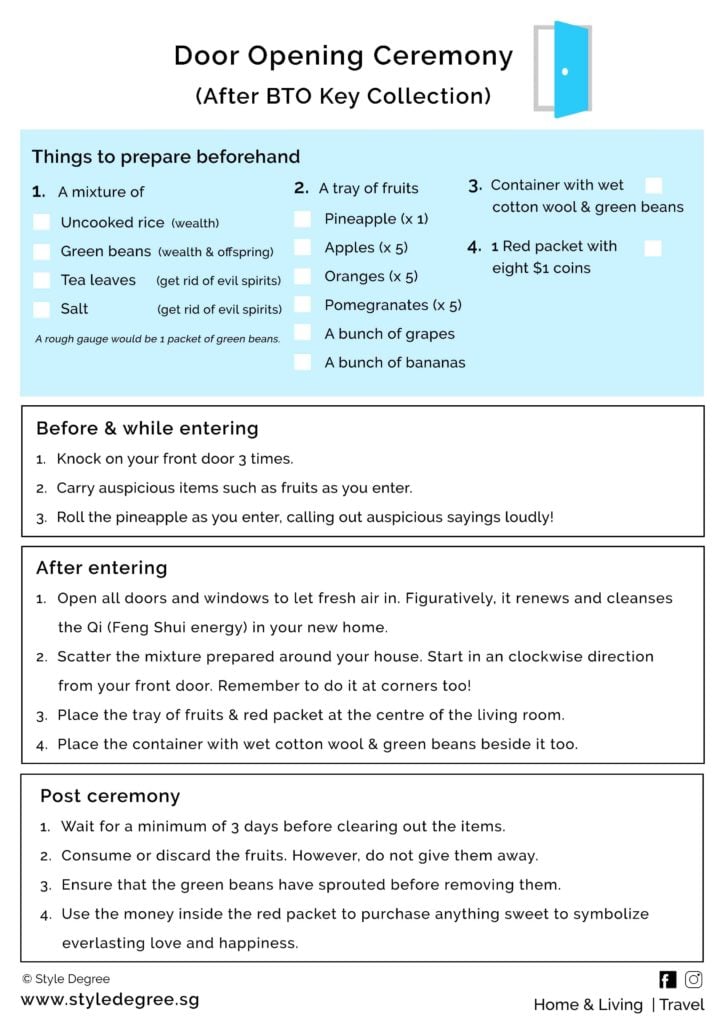 ---
2. Moving in ceremony after renovation
Before moving in, pick an auspicious date and timing to move in. Similarly, you can take a look at the annual Chinese Almanac to make a decision.
Wear new clothes on the day of move in. Similar to how you usually wear new clothes on the first day of Chinese New year, it symbolizes the start of a brand new beginning!
Click here to download the A4 size printable.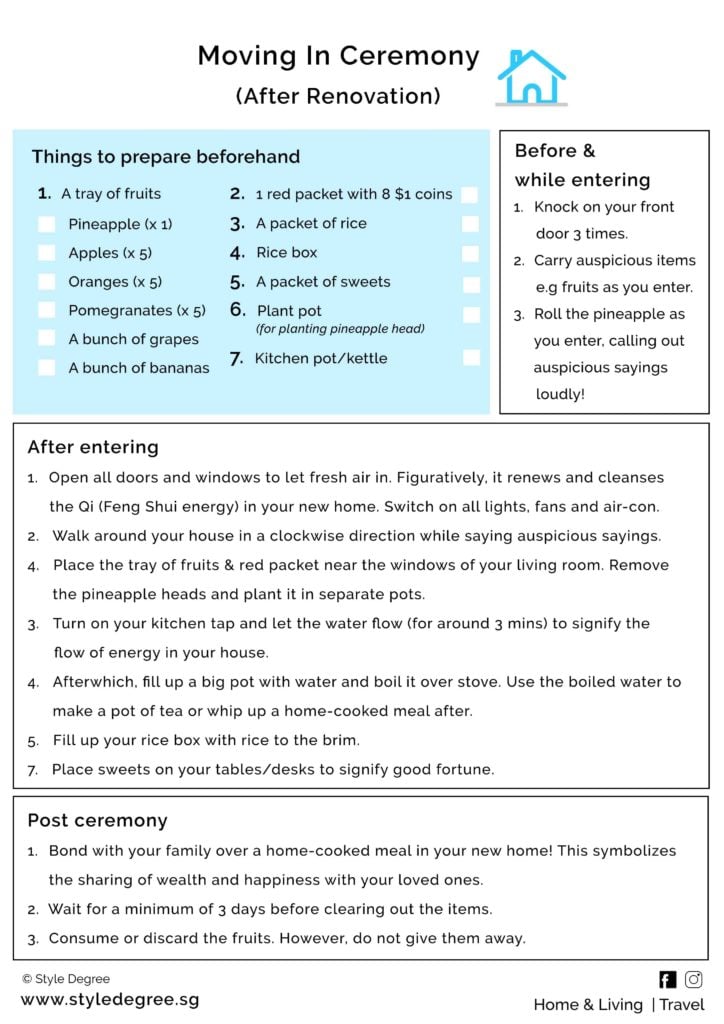 Pay it forward by sharing this useful resource on BTO door opening and moving in ceremony with your family and friends!
---
At last!
After the tedious (& unbelievably long) process of your BTO application/resale and carrying out renovation works – your home is finally coming together!
What's left is accessorizing your home with essentials that would make your daily living simpler and organized.
Explore our specially curated range of home essentials for your kitchen, bathroom, closet/wardrobe (& much more). We have delivered happiness to over 12,000 homeowners with our home essentials and we hope to help you in getting started with home organization!
If you would like to receive daily updates regarding anything home-related, click here to join our Telegram Channel, Homeowners SG.
Be part of our community on Instagram (@style_degree) and Facebook (Style Degree) to get first-hand updates on our latest home essentials launches 🙂