Now that you have gotten your all-new BTO home, it might be overwhelming when it comes to designing and furnishing your ideal nest. It's perfectly normal and fret not, we've got you covered!
In this final post of this BTO guide, we will be covering home improvement tips such as interior designs and must-have home essentials!
---
This post is a member of our 6-part series – View our complete guide below!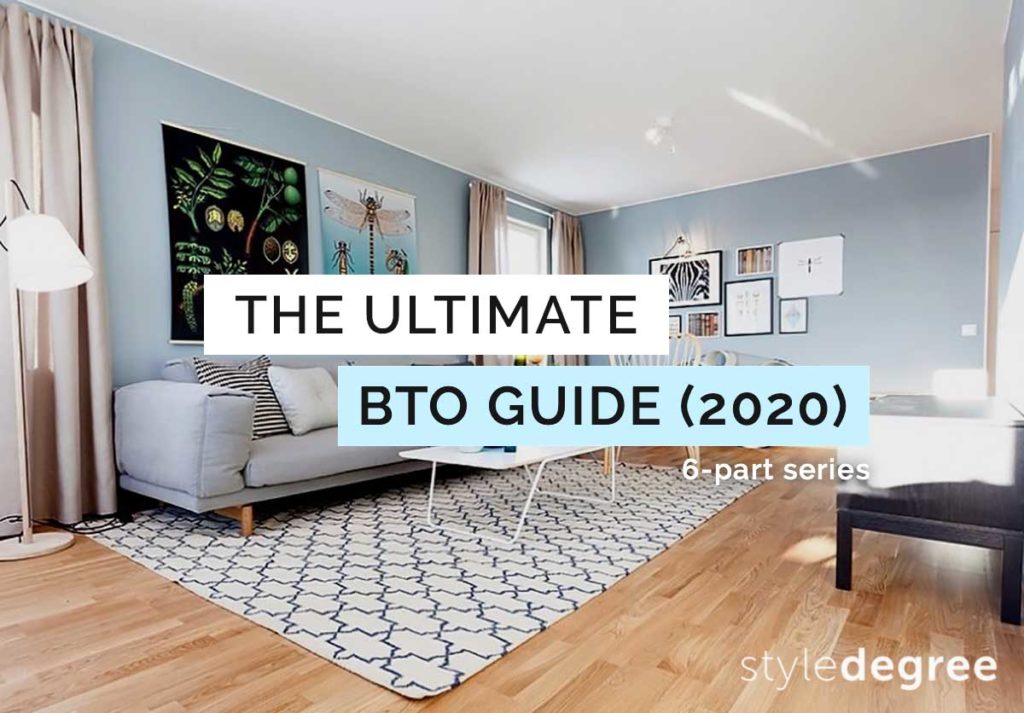 Preparation Stage:
Action Stage:
Pre Move-in Stage:
---
1. Interior Design: Get Inspired
While there are countless of interior design firms out there, it is always best to have what you want in mind. From Scandinavian to Japanese Zen, there are plenty of themes to choose from.
To get started, be sure to check out our very own guide on trendy home decor styles that might interest you.
Of course, there are other platforms that provide handy home inspiration ideas! Some of those we recommend are Pinterest and HomeAndDecor.
2. Choosing an Interior Design (ID) firm
Once you decide on a theme you like, you may want to engage in an Interior Design firm (commonly known as "IDs") to help you renovate your new nest.
Renovations can start from $10,000 up to $100,000 for extravagant make-overs. Hence, it is always important to perform due diligence (aka "research") to ensure that you get the most bang out of your buck. In fact, we have written about 4 tips to help you choose an ID firm – be sure you check the guide out!
For starters, it is always a good idea to use interior design platforms such as Qanvast, Renopedia or HomeRenoGuru.Sg. These platforms usually liaise with reputable IDs and have pictures of their most recent work.
Besides, some of them have an instant-quote feature and a review system. This saves time and effort as compared to heading down to various ID showrooms to get a quote.
Choosing a suitable and reliable ID requires a whole new article which we may cover in the future. If you like such content, be sure to follow us on social media! (Facebook & Instagram)
3. Happy Home Essentials
To us, Home Essentials are must-have items that help you to stay organized, maximize space and bring about convenience.
It's hard not to be biased, but here at Style Degree, we specialise in Home Essentials that are perfect for your new home!
Each essential is carefully sourced and curated by our founders themselves and every order is hand-checked by our fulfilment team based in Singapore. Besides, our 10-day return or exchange policy helps you to shop fuss-free and with a peace of mind!
From storage organizers to kitchen must-haves and beauty holders, we got you covered. Feel free to shop our home essentials collection!
Well, this post sums up our 6-part BTO guide! We hope you have learned a thing or two and we wish you the best of luck in your application.
If you are going to have a door opening ceremony for your new BTO flat, be sure to check out our comprehensive Door Opening & Moving In Guide to HUAT in your new nest! Psst.. we got a free, printable PDF checklist for you too!
---
This post is a member of our 6-part series – View our complete guide below!
Preparation Stage:
Action Stage:
Pre Move-in Stage: